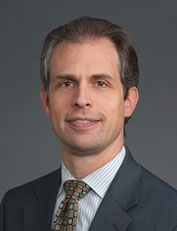 Terry G. Williams is executive vice president and chief strategy officer of Wake Forest Baptist Medical Center.
In this position, Williams formulates and executes overall business strategy, fosters strategic alliances, and promotes growth. He provides leadership regarding affiliations, business intelligence, partnerships, clinical integration development, joint ventures and management agreements.
Williams' duties also include oversight of strategic planning, mergers and acquisitions, clinical business development, health and wellness agenda and consumer product development.
Prior to joining the Medical Center, Williams was chief strategy and growth officer at a 12-hospital/100+ location health system in the Midwest with a clinically integrated network where growth was achieved at the highest level in a decade.
Before that, he served as executive vice president of organizational transformation at a 6-hospital system and was partner at a national health care consulting firm for 7 years.
Earlier in his career, Terry was vice president at an information technology company with electronic health records (EHR), practice management and revenue cycle products. Terry has worked with over 200 health systems in his career.
Williams holds a bachelor's degree from Northeastern State University, a graduate diploma in economics from the University of East Anglia in England and a MBA from Emory University.