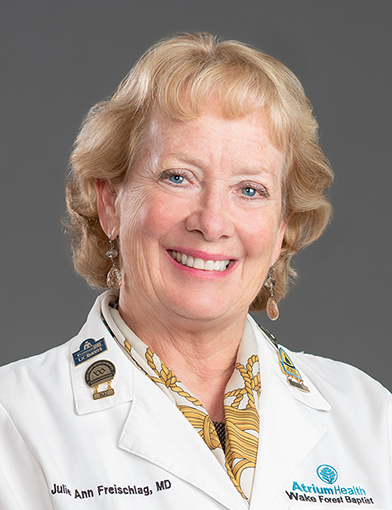 In fiscal year 2019, Wake Forest Baptist Health provided community benefits valued at $580.8 million for the fiscal year ending June 30, 2019. This is $130.2 million more than last year ($450.6 million) when we reported our highest community benefits to date.
This increased number reflects the growth of our health system. As we grow, so do the services and programs that we provide in our communities.
Community benefits include charity care, unreimbursed care, education and research as well as community outreach programs and services that are offered system-wide across Wake Forest Baptist Health's many locations.
As I look back on fiscal year 2019, there was such a wide range of health care services that were provided across our 22-county service area. These included free skin cancer screenings, training certifications for athletic trainers in Forsyth, Davie, Guilford, Davidson and Wilkes and nearly 400 physicals for high school athletes. Primary care for patients was covered through Wake Forest Connect, reduced cost health care and free health programs through the Downtown Health Plaza and health care costs on a sliding scale at the Highland Avenue health and behavioral health clinics and free screenings through the annual Share the Health fair.
Yet, in spite of these offerings, the health needs in our underserved communities remain high. In the coming year, we will work to identify and bridge the gap that leads to disparities in health care through better outreach and understanding of these health care needs and how best to meet them. We will continue to join with other community service organizations to work together to meet and address urgent health equity issues and social determinants of health needs through our strengths of education, research and clinical resources.

Julie Ann Freischlag, MD
Chief Executive Officer, Wake Forest Baptist Health
Dean, Wake Forest School of Medicine