Asajah Duncan, PharmD

I always knew I wanted to work in healthcare, but I did not know the area I would choose. After working as a pharmacy technician for a few years, I realized my career path was in pharmacy! I chose to pursue residency training at Wake Forest Baptist Medical Center because of the supportive, flexible, and diverse environment that I wanted in a residency program. Wake Forest Baptist Health also has a strong pharmacist-physician relationship that I feel is important in optimizing patient care. I value pharmacists being an integral part of the healthcare team- it shows the progression of pharmacy. This program will continue to cultivate my clinical knowledge and allow me to pursue my interest, through the vast patient care opportunities, in transitions of care, geriatrics, and diabetes. I am confident that through my training here, I will be a highly-skilled and well- prepared ambulatory care pharmacist. I feel "at home" here at Wake Forest Baptist Health and I am truly fortunate to spend the next year learning and working with the best of the best as a pharmacy resident.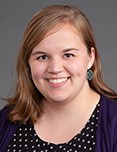 Catie Travis, PharmD

I am passionate about ambulatory care because it offers an environment to help patients gain knowledge about their disease states. Wake Forest Baptist Medical Center offers a very strong ambulatory care program that I knew would give me ample opportunities in clinics. The program offers the opportunity to become proficient in managing diabetes, hypertension, hyperlipidemia, tobacco cessation, and anticoagulation. Ambulatory care is also exciting because of how quickly the field is growing and expanding, particularly in the field of Population Health. Wake Forest Baptist Health is unique in offering the ability to work with the Population Health team to improve the care of patients in our area. Most importantly though, I knew I wanted to be a part of the WFBH family when I stepped on campus to interview. The atmosphere here is incredibly supportive, and I feel well equipped and prepared to care for my patients. I know that my preceptors are committed to helping me develop clinically, professionally, and personally. I am so excited for this journey with my WFBH family!