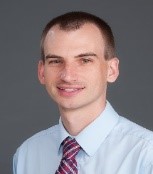 Tony Cope, PharmD, 2020
During pharmacy school, I had the opportunity to experience the impact community pharmacists could have when they actively engage their patients and work to impact patient health beyond prescription pick-up. Whether this was through home visits to provide additional counseling, providing education about Medicare Part D plans, or optimizing medication regimens to increase adherence, I had seen how much a pharmacist could do when they put the time into making a difference. Taking what I had experienced before, I began looking for residency programs that had a similar focus of enhancing patient care from multiple angles. As I looked through community residency programs, Wake stood alone in the variety of experiences available. Many other community programs were single site and I knew that Wake Forest would provide me the most exposure to different practice environments and opportunities for community pharmacists. Additionally, having grown up in this area, I was familiar with Wake Forest and how much the health system had expanded over the last few years. Lastly, after meeting some of the previous residents and hearing about their experiences here and their goals after residency, I knew I wanted to be at Wake.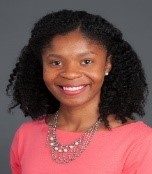 Arkeia Pruitt, PharmD, 2020
My interest in healthcare began at a young age after growing up with a sister who had congenital heart disease. As I went through pharmacy school, I developed a passion for the management of chronic disease states in community and ambulatory care settings. I was drawn to Wake Forest Baptist Health by the plethora of learning experiences available in various outpatient pharmacies and clinics. I immediately knew I belonged at Wake Forest Baptist after interviewing with the pharmacy team. The atmosphere was filled with support and diversity. Pharmacists at Wake Forest Baptist have the capacity to drive new programs and services that improve patient outcomes and advance community pharmacy. Wake Forest Baptist provides the innovative environment that will challenge me to escape my comfort zone to grow into a great pharmacist and leader for my patients and colleagues. I am blessed to be a part of Wake Forest Baptist's pharmily!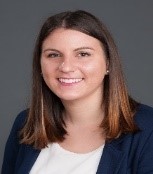 Natasha Stroedecke, PharmD, 2020
Moving away from my family was a hard decision, but after meeting everyone at Wake Forest during Midyear and my interviews I knew it was the home for me. One of the biggest draws for me to this program was the opportunity to partake in home based primary care visits. In addition to this unique experience, the atmosphere in this institution is infectious. People working around you are invested in educating residents to be the best professionals that they can be and truly value the opportunities they are given. The dedication to our patients is seen in every inch of the hospital from surgery teams to the housekeeping staff. I knew I wanted to be in a place like this.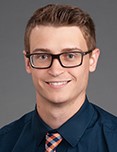 Kirklin Bowles, PharmD, 2019
As a pharmacy student, I had the opportunity to work as an outpatient pharmacy technician at North Tower Pharmacy (NTP). After three years of experience in NTP I developed a passion for community pharmacy and Wake Forest Baptist Medical Center. Unlike most, I really enjoyed the high pace atmosphere and the continuous effort being put forth to provide excellent care for our patients and employees. Working as a technician I was fortunate to gain exposure to the Discharge Prescription Services (DPS) provided at Wake Forest Baptist. Through this exposure, I came to find a passion for assisting patients in their transition from the hospital to their home. I found DPS to be extremely valuable for our patients. Discovering my passion to practice in the community setting lead to my pursuit of an innovative community pharmacy residency program that would challenge me to become a well-versed community pharmacist. Being embedded in a large academic medical center, I felt the community pharmacy landscape at Wake Forest Baptist would provide me with the tools to develop as a pharmacist and pursue my desires. I am very grateful for the opportunities I have had through Wake Forest Baptist, and I am extremely blessed to continue serving our patients through our outpatient pharmacy services.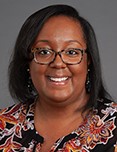 Tiffany Sherod-Harris, PharmD, 2019
Understanding early on that I wanted a career in healthcare, I knew pharmacy was where I belonged. My passions are to diminish health care disparities and increase health literacy one patient at a time. Attending Midyear during my last year in pharmacy school provided me the opportunity to experience the dynamic culture at Wake Forest Baptist Health. The genuineness and friendliness I experienced during midyear was reciprocated when I was able to interview here for my current residency position. Walking through the doors of wake Forest Baptist changed my life tremendously, especially with being unfamiliar with the area and not knowing anyone in the area; however, I knew it was where I needed to be at this stage in my life. Wake Forest Baptist ensured that I would have a multitude of exclusive outpatient community and ambulatory experiences. These experiences continue to fulfill my personal and professional goals. The opportunity to collaborate with other disciplines and work alongside other pharmacists will continue to allow me to grow in the challenges I am faced with in the ever-changing world of healthcare. I am blessed that I was able to join Wake Forest Baptist and look forward to making memories with my awesome Pharmily!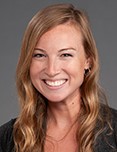 Amy Stewart, PharmD, 2019
When I think of pharmacy, I think of leadership, compassion, and most importantly, interpersonal relationships. Pharmacy encompasses such core values, which is why I chose to pursue this profession. My interests in pharmacy include community pharmacy, ambulatory care, and transitions of care. Wake Forest Baptist Health has given me the opportunity to explore each of my pharmacy interests through their diverse and unique rotational program. I will rotate through ambulatory care clinics, specialty pharmacies, community pharmacies, transitions of care, and take on several longitudinal projects (e.g. home based primary care, population health chart reviews, and quality improvement projects). At Wake Forest Baptist, I will experience various environments of outpatient pharmacy and receive the quality feedback and support I need to grow into the best pharmacist I can be.