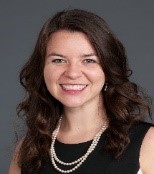 Danielle Baker, PharmD, PGY1
During pharmacy school, I grew to appreciate the unique role the pharmacist plays in value-based care. I always wanted to help others in order to meet the needs of patients through compassionate and comprehensive care. I enjoy discovering innovative ways to enhance patient care, while working to implement processes that make the most sense for our profession. As I began mapping out my future career, I knew pursuing a PGY1/PGY2 in Health-System Pharmacy Administration would equip me with the skills necessary to be a well-rounded and dependable leader. I specifically searched for programs that had a strong clinical PGY1 year, so I could fully exercise my role as a pharmacist. Additionally, I wanted a prestigious program with forward-thinking individuals who kept patients at the center. Wake Forest Baptist Medical Center had everything I was looking for. Everyone on the team here is truly passionate about patient care, education, and profession advancement. One of my favorite traits about Wake Forest Baptist Health is the constant focus on strategic planning in order to identify unmet needs on a system-level with a diverse patient population. WFBH continues to be recognized as a leading institution. The people here are simply amazing to work with.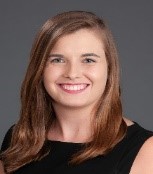 Bailey Eason, PharmD, PGY1
My ultimate goal in pursuing a career in pharmacy was to make a difference in the care of my patients. My way of accomplishing this goal varied throughout pharmacy as I tossed around almost every career direction there was before honing in on a hospital setting. As I journeyed through the program at Purdue, I developed my passion for leadership and the profession of pharmacy. It was through this development that I identified pharmacy administration as my true career goal. When it came down to finding the right residency for me, I looked for a program that would aid in my growth within both of these passions. I wanted a residency program at an academic medical center that would provide me with a robust clinical first-year and strong administrative-focused second year while also providing guidance to develop my research and teaching abilities. Wake Forest Baptist Medical Center clearly portrayed their desire to help me grow in these areas while also demonstrating an individualized approach to training their residents. I knew this was a program that would push me to become a better pharmacist and give me the preceptors/mentors I needed to do so. I was drawn to this program because of what they offered; however, the culture of the pharmacy department and hospital overall is what makes it a great place to begin my practice. I am ecstatic to be joining the Wake Forest Baptist Health family and to see what these next two years have in store for me!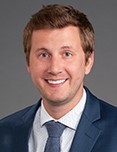 Spencer Blohowiak, PharmD, PGY2

The moment I wrapped up my interview with Wake Forest Baptist Medical Center I knew it was the place I belonged. Now finishing the first year of residency, all the reasons of why I made the decision to come here are holding true. The robust clinical experience within the first year is rigorous and puts you in a position to confidently sit for the BCPS. The leadership team puts an emphasis on fostering and building a relationship with you, creating an environment that focuses on the resident's growth as an individual and a leader. Wake Forest Baptist Health is continually at the forefront of innovation and advancing pharmacy automation, cultivating experiences that build on the foundations set within the Master's Program. An additional feature of the HSPA program is the ability to interact and rotate through all 5 of our medical centers within the health system, giving the resident a unique perspective on pharmacy administration. The Carolina Collaborative has built a foundation of communication and innovation between the HSPA residents of five North Carolina institutions in addition to Massachusetts General Hospital, representing the largest HSPA cohort in the nation. Combining this network with the Master's Degree from the University of North Carolina, to me, makes this one of the most complete clinical and administrative residencies you will find.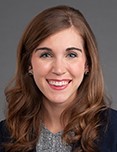 Kelsey S. Lirette, PharmD, PGY2

Wake Forest Baptist Medical Center initially sparked my interest due to their innovative projects and technology, outstanding staff, and comprehensive pharmacy services. I was looking for a residency program with strong mentorship and clinical and research opportunities focused on enhancing patient care, healthcare delivery, and our profession. I wanted a program to help me strengthen my leadership and teaching abilities to help advance our profession through assuming managerial and financial responsibilities. Also, I found the opportunity to learn from and collaborate with residents at various institutions while completing a Master's in Pharmaceutical Sciences from the UNC Eshelman School of Pharmacy to be extremely beneficial to my leadership development. Wake Forest Baptist Health exceeded my expectations. I am honored to work with all the talented staff at WFBH and am thrilled to begin my career here.