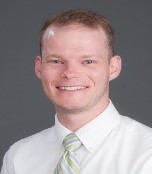 Joseph Bredeck, PharmD, PGY1, 2021
During my interview at Wake Forest Baptist Health, I knew it was the place I wanted to be for residency. The people I have met since arriving at Wake Forest Baptist have made the greatest impact on me and my desire to be at Wake Forest Baptist. There is a true, collaborative environment in the pharmacy department and throughout the health system that creates many constructive learning experiences. In this environment, I am eager to learn and contribute to patient care every day. Without a doubt, I know I made the right choice in Wake Forest Baptist.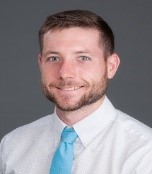 Kyle Cornell, PharmD, MBA, PGY1, 2021
I chose Wake for the people and the culture. During the interview process, it was apparent to me how much the program leadership care about investing in their residents. I wanted to be somewhere that cares about both my professional and personal growth, as well as shares a vision for the profession of pharmacy that closely aligns with my own.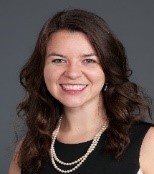 Danielle Baker, PharmD, PGY2, 2020
Wake Forest Baptist Health had everything I was looking for. Everyone on the team here is truly passionate about patient care, education, and advancement of our profession. One of my favorite traits of this institution is the constant focus on strategic planning in order to identify unmet needs on a system-level with such a diverse patient population. Wake Forest Baptist continues to be recognized as a leading institution and is setting the foundation for my success as a leader in pharmacy. The people here are simply amazing to work with.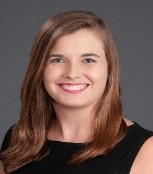 Bailey Eason, PharmD, PGY2, 2020
I still remember walking away from my Wake Forest Baptist interview. Throughout the interview day I was exposed to the vision of the leadership team and the preceptors who would play a role in my professional development over the next two years. From that interview, I was confident I would be surrounded by preceptors and mentors who would push me to grow and provide all the experiences I desired of a residency. Ultimately, it was those individuals that brought me to Wake, the "Wake Forest Pharmacy Family". Well into my second year, the people, my colleagues, are still my favorite part. My preceptors, co-residents and interdisciplinary colleagues at Wake Forest Baptist have challenged, supported and shaped me into the pharmacist I am. Today, I couldn't imagine doing my residency anywhere else.