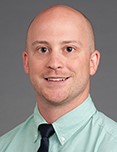 Tyler Stone, PharmD, 2020
During pharmacy school, my academic and experiential education opportunities highly influenced the characteristics I wished to pursue for residency training. I discovered that my career goals correlated with receiving residency training at a large academic medical center. I placed emphasis on residency programs that include a robust variety of rotations, PGY2 opportunities, research, and teaching experiences. It was essential that I find a program that could challenge me while maintaining a supportive atmosphere. As a PGY1 at Wake Forest Baptist Health, I quickly realized that it was the perfect place to complete my PGY2. I could not be happier to be completing my PGY2 in infectious diseases alongside such a talented group of highly skilled healthcare providers that support my efforts to grow as a budding Infectious Diseases pharmacist.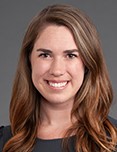 Liz Caulder, PharmD, 2019
Wake Forest Baptist Health not only met, but exceeded all of the qualities I was looking for in a residency program. I knew that I wanted to continue my clinical training through a PGY1 and a PGY2 residency at a tertiary academic medical center. Wake Forest Baptist Health provided many acute care rotation opportunities and a multidisciplinary environment that would allow me to teach, learn, and grow on a daily basis. Wake Forest Baptist had impressive research opportunities, a teaching certificate, and many flexible rotation options. What ultimately solidified my decision to pursue a residency at Wake Forest Baptist was the supportive and caring environment of the pharmacy department. I was overwhelmed by the passion for patient care and the incredible culture that Wake Forest Baptist upholds. Going into my PGY2 year, I am proud to call Wake Forest Baptist home and excited for another great year!