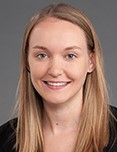 Laura Bowers, PharmD
I had the opportunity to complete the majority of my P4 rotations at Wake Forest Baptist Medical Center and knew early in the year that I wanted to pursue a residency here. I was fortunate to complete my PGY1 residency at Wake Forest Baptist Health and stay on as a PGY2 oncology resident. The programs at WFBH provide strong clinical rotations and a supportive environment to foster professional development. The oncology residency program offers diverse training in both inpatient and outpatient oncology services. The exceptional preceptors offer endless mentorship and are fully invested in your training. WFBH prides itself on producing exceptional leaders in pharmacy through extensive involvement in research, precepting, presentations, and administrative experiences. I am beyond thankful for the opportunity to continue my training at WFBH!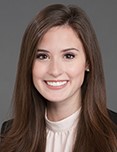 Lauren Curry, PharmD
My ultimate goal as a pharmacist has always been to make a genuine, lasting impact on my patients' health. To do this, I wanted to continue my training through a PGY2 program to become an autonomous, knowledgeable, and competent clinical oncology pharmacist. The PGY2 oncology program at Wake Forest Baptist Medical Center offered everything I was looking for, including a diverse training experience in a variety of rotations that offered opportunities to enhance my teaching and research skills. Most importantly, this residency program has allowed me to work with preceptors that were genuinely invested in each resident's personal and professional growth and to become a part of a residency class that feels like family. The opportunity to collaborate with leading health care professionals, learn from dedicated pharmacy mentors, and train in a clinical setting at a nationally recognized medical facility is what drew me to Wake Forest Baptist Health, and the chance to work with such an amazing group of people would make me chose WFBH for my residency program again and again. I am so grateful to be a member of the WFBH pharmacy team and am looking forward to the amazing journey ahead!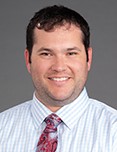 Stephen Lirette, PharmD
I have always been interested in pursuing a career in oncology and was afforded the opportunity to work as a PRN staff pharmacist in the outpatient infusion clinics last year when my wife and I moved to North Carolina. During this time, my interest in oncology only grew. I got to experience firsthand how great our oncology pharmacists are and how well they care for their patients. I decided I wanted to pursue the PGY2 in oncology because it would facilitate the learning I desire to help care for oncology patients and build skills that I would need to obtain a career as an oncology pharmacy practice professor at a school of pharmacy.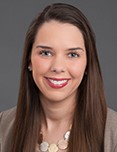 Liz Rogers, PharmD, MPH
Throughout pharmacy school, I have always had a strong desire for academia and knew upon graduation that I wanted to complete a residency at a large academic medical center. While researching programs that aligned with my goals as a future clinician, Wake Forest Baptist Medical Center emerged amongst other programs. The numerous PGY2 pharmacy specialty programs, countless clinical rotations, variety of research experiences, as well as additional leadership, mentorship, and precepting opportunities were extremely appealing to me. Although Wake Forest Baptist Health achieved everything I wanted professionally, it was not until my interview that I knew this was the perfect place for me to continue my education. The overwhelming support, guidance, mentorship, and inspiration displayed by WFBH preceptors on my interview was astounding. In this moment, I knew at WFBH that I would be surrounded by a strong group of pharmacists wanting me to succeed. Throughout my PGY1 year, the amount of support was tremendous and I could not imagine completing my PGY2 at any other program. It is so encouraging to know that every preceptor is truly invested in my future and willing to assist in my professional development. I am beyond excited to continue my pharmacy career as a PGY2 Oncology resident at WFBH.