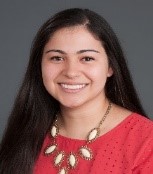 Marin Abousaud, PharmD
After researching various large academic medical centers and speaking with the past and current Wake Forest Baptist Medical Center residents, I knew Wake Forest Baptist Health was where I wanted to complete my PGY1 residency training. WFBH offered many of the qualities I was seeking in a residency program, such as a wide variety of clinical rotations, superb mentorship and research opportunities, and a diverse patient population. With all of these incredible opportunities, the deciding factor that ultimately made me chose WFBH was the family feel I experienced during my interview. I will never forget my interview day and how at home I felt with the residents and the preceptors. Each preceptor is truly dedicated to your personal and professional development which was very important to me. I'm so honored to work alongside and learn from some of the best healthcare professionals in the nation and I'm very excited for what this year has in store for us!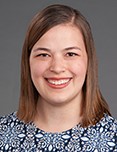 Rachel Boardman, PharmD
My desire for pursuing a residency was sparked as I saw firsthand with my grandfather's care the impact that pharmacists can make on patient outcomes. I was driven to complete a challenging residency program that would develop me into a well-rounded and proficient pharmacist, through working with unique clinical cases and outstanding preceptors. With an elective-focused program, Wake Forest Baptist Medical Center provides countless opportunities to pursue different areas of clinical interest. I also wanted a program that would support my desire to be involved in Academia later in my career through the completion of a Teaching Certificate program and numerous interactions with pharmacy students. Something that Wake Forest Baptist Health truly values and was important to me is that the needs of the patient come first. This is evident across all areas of patient care with interprofessional collaboration as a strong focus. From the first time I visited WFBH, there was clear evidence of a supportive environment, dedicated to my personal and professional growth as a resident. I am very grateful to have been welcomed so warmly into the Wake Forest Baptist Health family and am thrilled for all of the new opportunities this year!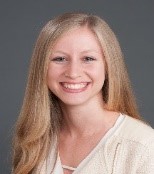 Alyssa Bradshaw, PharmD
The environment at Wake Forest Baptist Medical Center is inspiring! The people here are like family and strive to encourage you, while also challenging you to grow as a more competent and confident clinical pharmacist. I wanted to complete my residency at an academic medical center that offered a wide variety of learning opportunities through elective rotations, longitudinal projects and the chance to teach and precept students. Wake Forest Baptist Health offered all of these opportunities along with specialized clinical preceptors and a supportive family environment. As a student, I was drawn to WFBH as a nationally recognized academic medical center and completed many of my P4 rotations here. Those rotations showed me how much this health system had to offer and how much more I could learn here as a resident. My husband and I have also become very involved with the local community and love living in Winston-Salem. I am so thankful to be here and am excited for the journey ahead!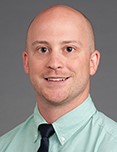 Tyler Stone, PharmD
Once admitted to pharmacy school, my academic and experiential education opportunities highly influenced the characteristics I wished to pursue for residency training. I discovered that my career goals correlated with receiving residency training at a large academic medical center. I placed emphasis on residency programs that include a robust variety of rotations, PGY2 opportunities, research and teaching experiences, and a challenging environment with a supportive atmosphere. Wake Forest Baptist Health quickly stood out due to the progressive pharmacy practice, the investment in the residency program, and quality of residents produced in years past. Ultimately, WFBH was the best fit for me due to the balance of opportunities to learn from a diverse group of highly skilled healthcare providers while still having the support needed to effectively grow as a new pharmacy practitioner.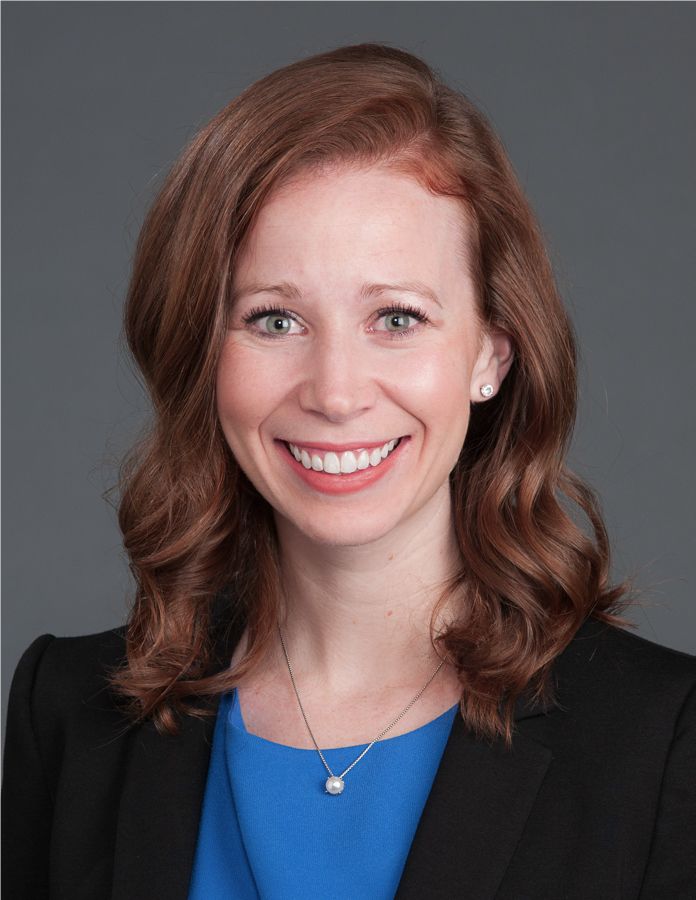 Kate Summers, PharmD
Throughout pharmacy school, I knew I wanted to complete post-graduate training in order to further the knowledge and skills obtained in pharmacy school. Several characteristics were important to me as I searched for a fitting residency program. First, I was seeking a residency program at a large, academic medical center with a diverse patient population and a multitude of rotation opportunities. I was also seeking a residency that offered ample teaching and research opportunities. Lastly, it was important to me that I participated in a residency with a supportive atmosphere. It is truly the environment and people that ultimately drew me to Wake Forest Baptist Medical Center. I felt at home during my interview at Wake Forest Baptist Health, and it was (and continues to be) evident to me that the preceptors and community at WFBH are devoted to the growth of residents. I could not imagine a better place to complete my PGY1 Residency!
Sara Valanejad, PharmD
As a P4 student, I would hear about the incredible experiences students had while on rotation at Wake Forest Baptist Medical Center. After looking into the PGY1 residency program, it was obvious why Wake Forest Baptist Health had this amazing reputation. I was looking for a residency program with a wide variety of elective opportunities and the option to complete a teaching certificate at a large academic medical center. WFBH easily met these qualities and offered so much more. Throughout my interactions with current/past residents and preceptors, I felt a strong sense of family at WFBH, which is something I highly value in a residency program. I am happy to say that I have already experienced this support since becoming a member of the WFBH team. I feel very fortunate to continue learning and growing as a healthcare professional at WFBH.