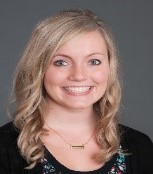 Brianna Henson, PharmD, 2020
My first interaction with Wake Forest Baptist Health was during the Personnel Placement Service at the ASHP Midyear Clinical Meeting. I was thrilled to learn about the variety of learning opportunities afforded by the program and the new level IV NICU that opened this year. I felt the opportunities provided by this program aligned with my long-term career goals and could not have been happier with my choice.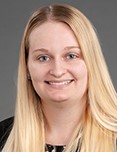 Chelsea Ferguson, PharmD, 2019
Throughout pharmacy school and my PGY1 year, I developed a passion for pediatrics. After completing a PGY1 pharmacy residency, I strived to continue my training at a large academic medical center with a well-rounded training experience in pediatrics. Wake Forest Baptist Medical Center offers so many opportunities allowing me to learn from a multitude of pediatric experiences, work in a progressive environment, and participate in a multidisciplinary approach to patient care. The preceptors and other members of the pharmacy department strive to help advance my growth as a resident and ensure that I am able to become a knowledgeable and successful pediatric pharmacist. I also wanted to train in an academic medical center associated with many learners, which would allow me to advance my skills in training and educating health professionals of the future. Wake Forest Baptist Health is an ideal fit for me and I am so excited to see where the year takes me!