Orbera® is a smooth, single intra-gastric balloon placed through the mouth into the stomach without surgery or incisions for up to 6 months to aid in weight loss. It is designed to freely float within the stomach to limit irritation. The Orbera balloon is used in conjunction with lifestyle changes to aid weight loss.

Nearly 300,000 balloons have been placed worldwide over the last 20 years.
At the Weight Management Center, you will start with an introductory consult with one of our surgeons and work with a dietitian through the 6 month period and after for up to 12 months from balloon placement.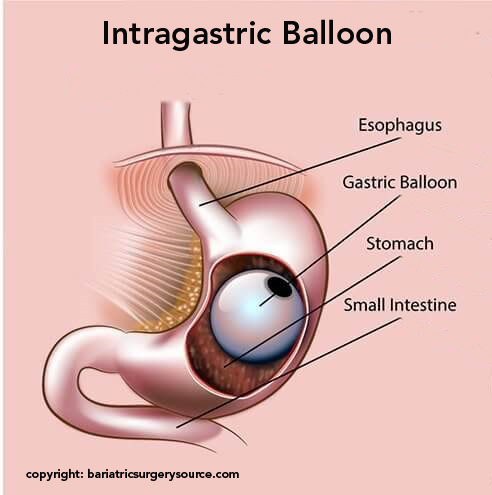 The deflated balloon is inserted and then filled with a sterile saline solution through a syringe. After six months, the balloon is removed through a non-surgical procedure.
Repeat treatments are safe and effective
Lower Body Mass Index. BMI is a widely used measurement for obesity, and the number is computed from a ratio of height and weight. A BMI of 30 or more is regarded by specialists as the threshold for obesity.
Possible side effects include nausea and vomiting. Rare side effects can include acute pancreatitis and perforation.