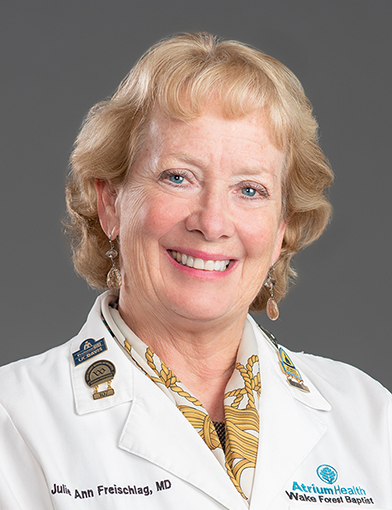 In fiscal year 2020, Wake Forest Baptist Health provided community benefits valued at $596.2 million for the fiscal year ending June 30, 2020. This is $15.4 million more than last year, which was a record high at $580.8 million.
Community benefits include charity care, unreimbursed care, education and research as well as community outreach programs and services that are offered system-wide across Wake Forest Baptist Health's 22-county service area.
While we faced unprecedented challenges from the COVID-19 pandemic, I could not be more proud of the way our faculty, staff and students stepped up and made incredible sacrifices to make sure we did all we could to meet the needs of our community.
As I reflect on fiscal year 2020, I am reminded that COVID-19 gave us opportunities to serve our community in ways we never could have imagined. While we had to adjust the way we provided care to our patients, we continued to meet their health needs, along with their spiritual and emotional needs, and those of their loved ones and others across the region.
We provided much-needed education and encouragement to our community in very uncertain times and our researchers, scientists and innovators made significant contributions to help improve the health of those here at home and around the world.
Our sports medicine and athletic training programs expanded to Winston-Salem State University and Yadkin County Schools, and we donated bleeding control kits, along with training, to teachers, coaches and administrators in the Winston-Salem/Forsyth County and Yadkin County school systems.
213 adults received free health screenings and other services at our annual Share the Health Fair, held at our Downtown Health Plaza, underserved neighborhoods saw increased access to convenient and high-quality health care through our Mobile Health Clinic and more people were able to better manage their health through free prescription medications.
Despite all these efforts and countless others, we know the health needs in communities throughout our region continue to grow. We remain committed to understanding and addressing disparities in health care and social determinants of health, and our relationships with our community partners are vital to help ensure everyone receives the best care, regardless of where they live.
Julie Ann Freischlag, MD
Chief Executive Officer, Wake Forest Baptist Health
Dean, Wake Forest School of Medicine