Our goal is to enroll a representative sample of participants from our region in the COVID-19 Community Partnership Research study over the next few months, with particular interest in the elderly (age 65 and older) and racial/ethnic minority groups. The data below reflects study participation since April 2020. Additional data will be included in the future.
NOTE: The data below now includes data from all of the North Carolina sites who are enrolling participants including Wake Forest Baptist Health, Atrium Heath, Campbell University, New Hanover Regional Medical Center, Vidant Health and Wake Med.
Updated 5/21/2021
Total Participants Enrolled:45,408

26,478 from Wake Forest Baptist Health

Study participants who have at least one antibody test result: 20,396

12,814 from Wake Forest Baptist Health

Completed daily symptom logs since the study began: 6,689,341

4,583,830 from Wake Forest Baptist Health
Study Participants Who Have the Antibody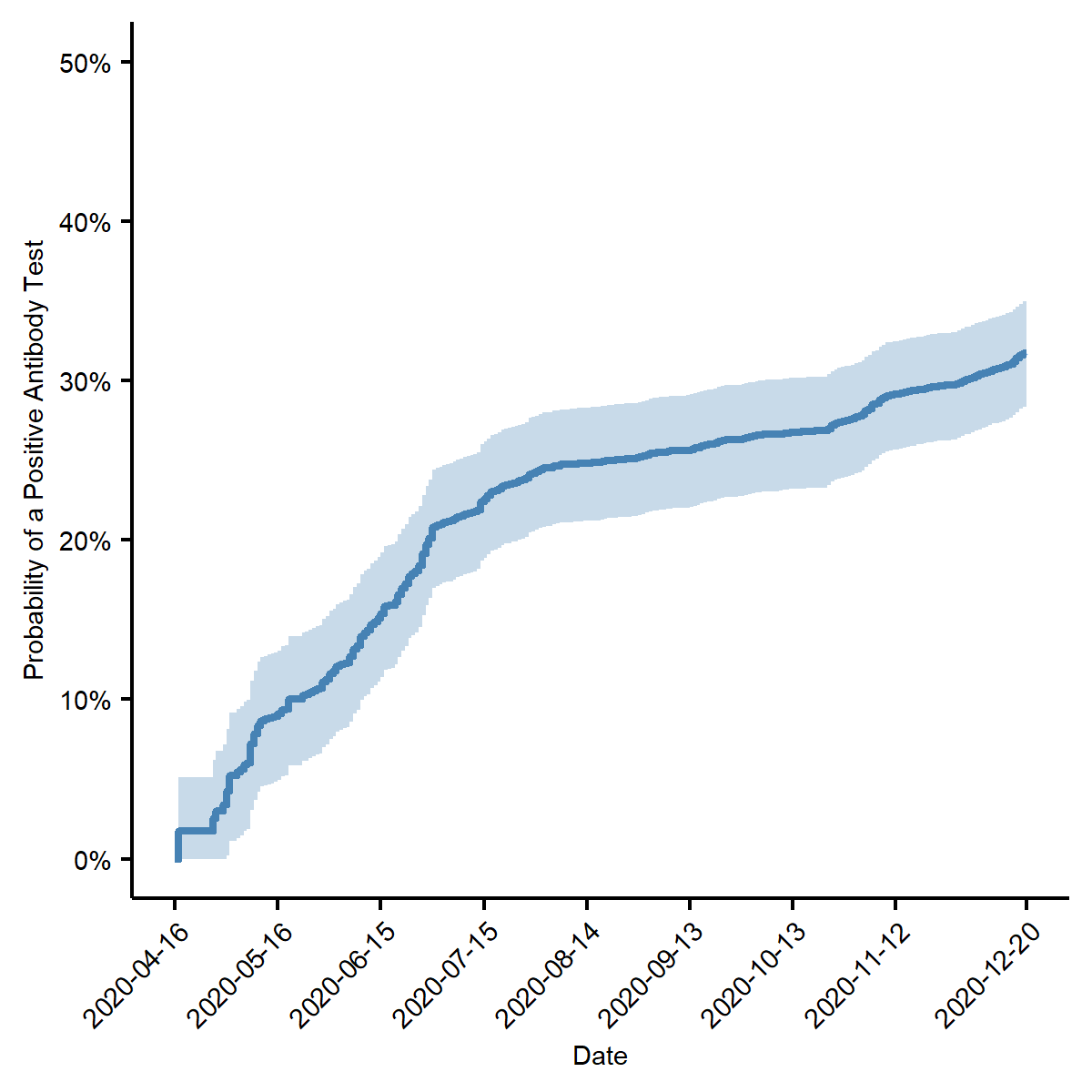 More About These Charts
There are more than 45,000 participants enrolled in the study. Over 20,000 of them have taken at least one antibody test.
The probability of study participants having a positive antibody test since the study began (April 16, 2020) and before vaccines rolled out (around December 20, 2020) was about 0.3 or 30%.
Since vaccines rolled out, we've seen a sharp increase in the number of positive antibody tests. The probability of having a positive antibody test due to either natural infection or vaccination since the study began (April 16, 2020) and before April 30, 2021 is 0.938 or 94% among non-healthcare workers and 0.986 or 99% among healthcare workers. This number will continue to grow.
To have a positive antibody test means that a person has received a COVID-19 vaccination or has previously been infected with COVID-19 and has developed an immune response to the virus. We cannot determine with these tests if someone is actively infected with COVID-19.
Why are we now using probability?
Some participant data must be removed from the calculation in order to get an accurate percentage of those who would test positive. There are participants who enrolled at the beginning of the study but have not continued to take antibody tests. There are other active participants who have not yet taken an antibody test since they reported their vaccinations. The probability chart provides a more accurate representation of the level of antibody among study participants than the raw data.
Ethnicity Breakdown of Participants
We recognize that people of color continue to be underrepresented in research, including this study. To address this concern, we have partnered with several community-based organizations to increase access to the study and raise awareness about COVID-19. We will continue to work to increase representation from African American and Latinx community members to ensure we have adequate data to better understand how COVID-19 is affecting members of those communities.
Antibody Test Participants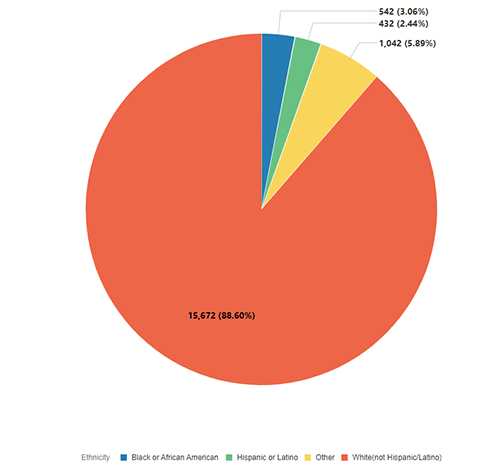 More About This Chart
A subset of the participant population has been selected to receive antibody blood tests. We sampled participants to ensure demographic representativeness based on Census tract data and oversampled for African American and Latinx groups. Of the total 37,000 participants, the study has sent antibody tests to 17,688 participants. Of the17,688, approximately 89% of them are White and 11% are people of color. People of color are still underrepresented in our study. As a result, any person of color who enrolls in the study will be selected to receive antibody tests to ensure we adequately understand the effects of COVID-19 on these populations.
Test Results by Location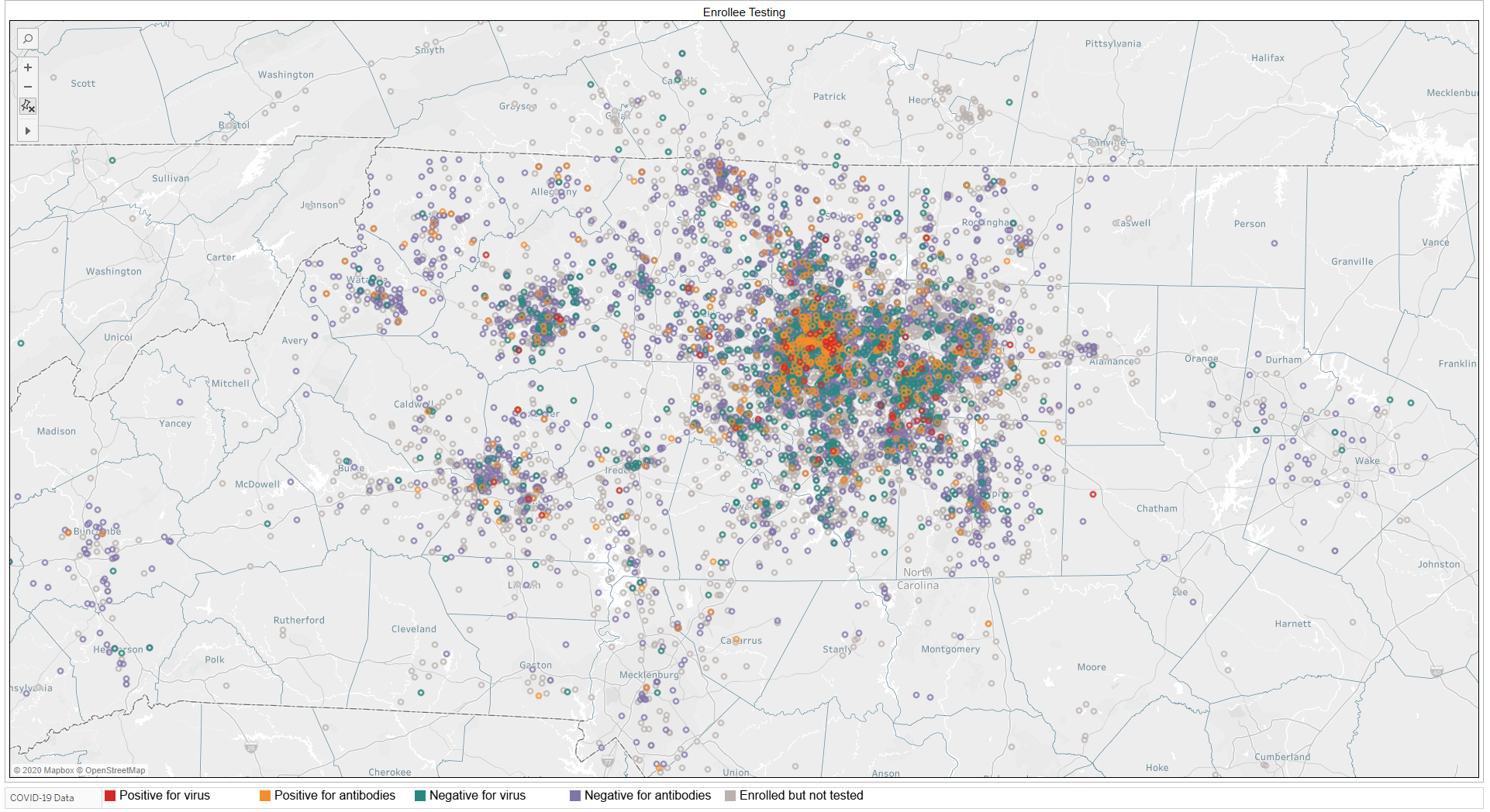 Study Participants by Zip Code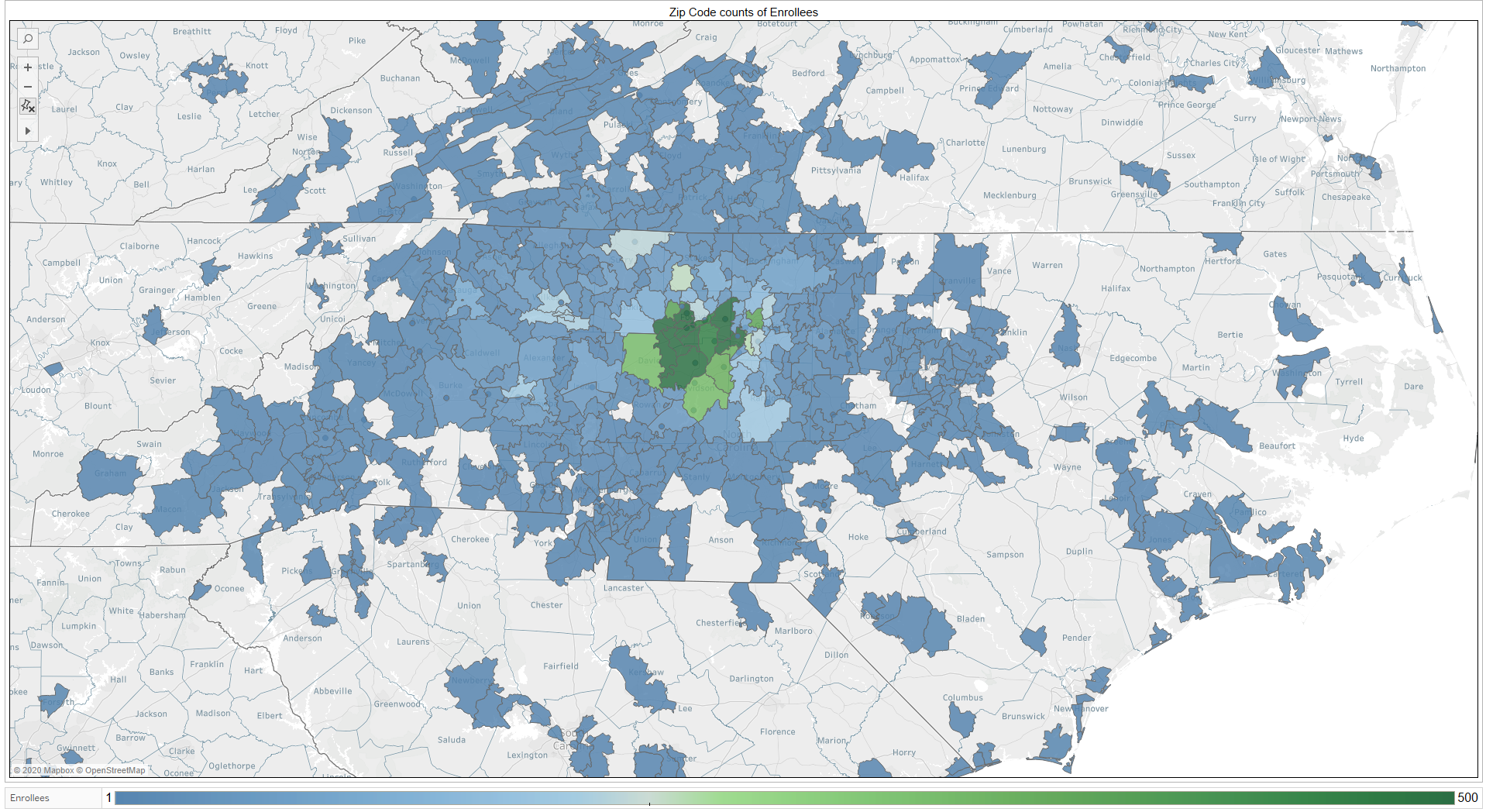 Study Participants by Age