Current Residents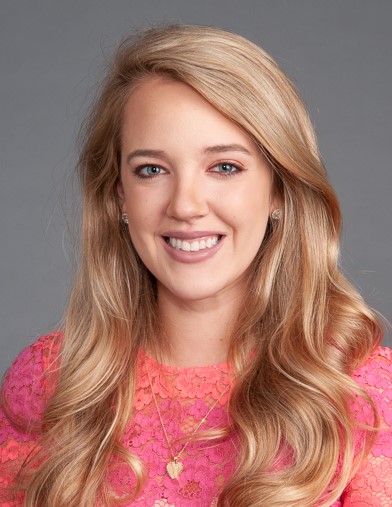 Taylor Mcghee, PharmD, 2021

I chose Wake Forest Baptist's Ambulatory Care program because the longitudinal experience was so unique compared to other programs I was looking into. This program really focused on a growing area of pharmacy with Population Health (which won a best practices award!!) and I knew by having these experiences, it would set me up for success. The preceptors were another reason I chose the program and they have been the biggest blessing to work alongside with during my residency. I couldn't have asked for better leaders and role models to mold my career after.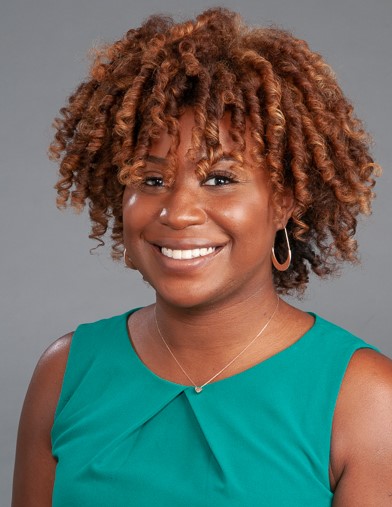 Kenicia Walker, PharmD, 2021

I chose Wake Forest Baptist for my PGY1 residency because I knew it would give me a variation of experiences specifically in the area of Ambulatory Care. Wake Forest Baptist has a strong focus on both chronic disease state management and in the field of Population Health. Pharmacy is ever changing and this program continues to adapt to these changes yearly to assist their residents in becoming not only clinically sound providers, but also valuable contributors to various healthcare teams. With ambulatory care being focused on chronic disease states, I wanted to find a program that allowed me to manage patients long-term. That is why I chose this program, the longitudinal schedule allows residents to manage the same patients all year long. I knew that this type of schedule would better help me to retain the vast amount of knowledge that we learn throughout the year. The amount of time that we are allotted to Population Health is what makes this PGY1 experience unique. Population health continues to expand in many areas and we are able to work autonomously with nurses, social workers, etc. to conduct patient home visits, and work continuously in transitions of care. From the time that I interviewed, I knew that "Baptist" matched my interests and would be invested in my growth as a pharmacist. I've received continuous support, especially when making the transition from student pharmacist to resident. I'm so grateful to have the opportunity to learn and develop in this program this year!
---
Past Residents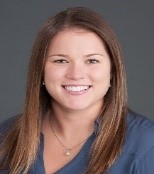 Lauren Alderman, PharmD, 2020

Completing my fourth year rotations at Wake Forest Baptist gave me the opportunity to see how the residents developed and worked autonomously, while having all the support they needed along the way. I knew Wake Forest Baptist was where I wanted to complete my residency and am very excited to continue my journey here at Wake!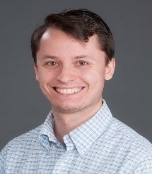 Alex Fleury, PharmD

I chose Wake Forest Baptist for my PGY1 residency because I knew it would give me the experience necessary to grow as a clinical pharmacist. Wake Forest Baptist has a very strong ambulatory care program, with a strong focus on both chronic disease state management and growing as an innovator in the field of Population Health. Additionally, this residency has a strong focus on diabetes, which is a passion of mine. I love getting to be part of an interdisciplinary team leading group diabetes visits. Because you see the same patients at each group visit, you get to develop a deeper rapport with your patients which is very rewarding. Overall, everyone at Wake Forest Baptist has been incredibly supportive from the moment I arrived at my interview, and made it clear to me that they were committed to equipping me to become a future leader in clinical pharmacy practice.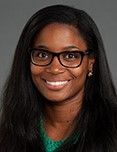 Asajah Duncan, PharmD, 2019

I always knew I wanted to work in healthcare, but I did not know the area I would choose. After working as a pharmacy technician for a few years, I realized my career path was in pharmacy! I chose to pursue residency training at Wake Forest Baptist because of the supportive, flexible, and diverse environment that I wanted in a residency program. Wake Forest Baptist also has a strong pharmacist-physician relationship that I feel is important in optimizing patient care. I value pharmacists being an integral part of the healthcare team- it shows the progression of pharmacy. This program will continue to cultivate my clinical knowledge and allow me to pursue my interest, through the vast patient care opportunities, in transitions of care, geriatrics, and diabetes. I am confident that through my training here, I will be a highly-skilled and well- prepared ambulatory care pharmacist. I feel "at home" here at Wake Forest Baptist and I am truly fortunate to spend the next year learning and working with the best of the best as a pharmacy resident.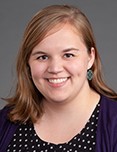 Catie Travis, PharmD, 2019
I am passionate about ambulatory care because it offers an environment to help patients gain knowledge about their disease states. Wake Forest Baptist offers a very strong ambulatory care program that I knew would give me ample opportunities in clinics. The program offers the opportunity to become proficient in managing diabetes, hypertension, hyperlipidemia, tobacco cessation, and anticoagulation. Ambulatory care is also exciting because of how quickly the field is growing and expanding, particularly in the field of Population Health. Wake Forest Baptist is unique in offering the ability to work with the Population Health team to improve the care of patients in our area. Most importantly though, I knew I wanted to be a part of the Wake Forest Baptist family when I stepped on campus to interview. The atmosphere here is incredibly supportive, and I feel well equipped and prepared to care for my patients. I know that my preceptors are committed to helping me develop clinically, professionally, and personally. I am so excited for this journey with my Wake Forest Baptist family!
---
Where Are They Now?
2017-2018 Ashley Stallings: Clinical Pharmacist, Downtown Health Plaza Pharmacy, Wake Forest Baptist Health, Winston-Salem, NC
2017-2018 Meagan Scott: Clinical Pharmacist Specialist, Ambulatory Care, Memorial Hermann – Texas Medical Center, Houston, TX
2018-2019 Asajah Duncan: Clinical Pharmacist, Alamance Regional Medical Center, Cone Health, Burlington, NC
2018-2019 Catie Travis: Clinical Pharmacist, Population Health, Cone Health/Triad Healthcare Network, Greensboro, NC
2019-2020 Lauren Alderman: Clinical Pharmacist, Pharmacy Care Clinic, Wake Forest Baptist Health, Winston-Salem, NC