COVID-19 How You Can Help
As the impact of the novel coronavirus (COVID-19) continues to develop, providers, researchers and staff from across Atrium Health Wake Forest Baptist are working diligently to provide for you and your family.
Many people have asked how they can best support our system during this challenging time. Given the strain on our resources to address this situation, your support is needed and appreciated.
---
Wake Forest Baptist Health - Lexington Medical Center
As part of Wake Forest Baptist Health, Lexington Medical Center has the resources of a nationally recognized academic medical center at its doorstep, enabling the facility to offer world-class health care here, close to home.
Lexington Medical Center is a not-for-profit facility licensed with 94 acute care beds. The medical center's specialty services include orthopaedic surgery, general surgery, ENT/head and neck surgery and cancer care. Our outpatient expertise includes digestive health services, a state-of-the-art rehabilitation department, a diagnostic imaging center and wound care center. Read more.
Learn about our awards and accreditations.
---
Patient and Family Resources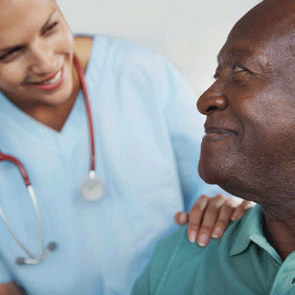 At Lexington Medical Center, our number one goal is to provide patients and their loved ones the care they need in a professional, compassionate environment.
Whether you are a patient, a patient's loved one or a visitor, here you can find information and resources to help you before and during your visit with us.
Lexington Medical Center Foundation
The Wake Forest Baptist Health Lexington Medical Center Foundation nurtures and builds community relationships and financial support to preserve the high quality and compassionate health care provided in our community.
Subscribe to Our eNewsletter
Subscribe to Lexington Medical Center's monthly newsletter, LMC Connections, to receive messages about health tips, advance notification of classes and screenings, and other useful health-related updates.