---
About High Point Medical Center
High Point Medical Center, one of the region's premier health care providers, traces its roots all the way back to 1904 with the opening of a hospital in High Point to treat typhoid fever. In the century since our opening we have continued to dedicate ourselves to the health care of our community by expanding our hospital services and building a growing network of physician offices.
Joining Atrium Health Wake Forest Baptist's System
High Point Regional Health officially became part of the Wake Forest Baptist Health family on Saturday, September 1, 2018, and had a new name, Wake Forest Baptist Health - High Point Medical Center. On August 18, 2021, Wake Forest Baptist and Atrium Health unveiled their strategic combination's new brand - Atrium Health Wake Forest Baptist - that reflects and acknowledges both the importance of each regional organization's current brand as well as Wake Forest Baptist's and Atrium Health's joined commitment to be the pre-eminent health care provider and learning health system in North Carolina.
Today, High Point Medical Center serves a region encompassing 600,000+ people. That's a far cry from the town of 6,500 that so desperately needed a hospital in 1904. While our region has certainly grown and our techniques of caring for the sick only vaguely resemble the methods of care available to our forefathers, one thing remains the same: our commitment to care for patients one at a time.

In today's high-tech, fast-paced health care environment, High Point Medical Center sets itself apart by putting patients first. Our patients' needs, wants, comfort and satisfaction drive every decision we make and each action we take. As a leader in understanding the needs of our region and in providing exceptional health services to citizens today and for many generations to come, we embark on our second century of care.
Clinical Services
By the Numbers
49,819
Emergency Visits
178,367
Outpatient Visits
14,789
Adult Hospital Stays
1,409
Births
FY 2020 Actual
---
Patient and Family Resources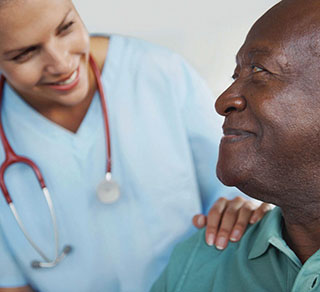 At High Point Medical Center, our number one goal is to provide patients and their loved ones the care they need in a professional, compassionate environment.
Whether you are a patient, a patient's loved one or a visitor, here you can find information and resources to help you before and during your visit with us.
Millis Regional Health Education Center
The Mills Regional Health Education Center is devoted to helping school students, church groups, local organizations and individuals learn about the human body and how to keep themselves healthy.
Thousands of kids visit the Millis Center each year to experience our unique form of "Edu-tainment."
Programs provided by the Millis staff cover topics such as nutrition and physical activity, general health, puberty, bullying prevention, substance use/abuse prevention, and dental health all in a hands-on, age appropriate way. We can also tailor our curricula to fit your groups' needs or to satisfy the specific health education goal you have in mind.
Learn More
Giving Back to Our Community
Get Involved
---
High Point Regional Health Foundation
The mission of the Foundation is to provide vital philanthropic support to help fund special projects, provide continuing staff education, fulfill patient services and purchase life-saving equipment for the hospital.
High Point Medical Center has a variety of ways to use your generous donations. You can give gifts in honor/memory of someone, to our Endowment Fun or our Annual Fund. You could also give to a specific department or promote continuing education of our nursing staff. There are many ways you can contribute to specific departments and as always, we deeply appreciate your willingness to give.
If you would like more information about how you may direct your gift, please call 336-878-6011.
Learn More About the Foundation and How You Can Give