Carla Strom, MLA
Program Manager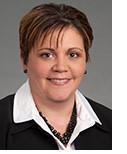 Carla has a master's degree in International Studies and over 18 years of experience in oncology education, research, health policy and health disparities.

Her current role, Health Equity Program Manager, includes developing disparities initiatives across all programs of the cancer center and identifying new opportunities for collaboration and growth. She is involved in ongoing outreach efforts in many of the regional underserved communities in northwest North Carolina.

In addition to her professional experience, she has a personal cultural and linguistic connection to the Hispanic community and is also a two-time young adult cancer survivor herself.

She serves as a patient advocate in the community and academic oncology setting and has spent over 10 years working with non-profit organizations that support cancer survivors. She brings a unique firsthand perspective to her oncology efforts and contributions to OCHE.
---
Maria Combs, JD, OPN-CG
Hispanic Patient Navigator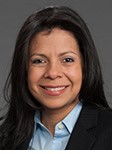 Maria Combs, BS, is the Hispanic Clinical Trial Patient Navigator for the Comprehensive Cancer Center. Her role gives her the opportunity to serve the Hispanic/Latinocommunity in navigating the complex medical system in a culturally and linguistically competent manner.

Maria provides support to cancer patients, caregivers and family members with a strong focus in giving them the opportunity to enhance their quality of life during diagnosis, treatment and after treatment completion, including educating patients about clinical research. Maria is also involved in community outreach, and with a legal background in the U.S. and Venezuela, she has a passion for empowering patients and communities.

Maria is always looking for opportunities to collaborate with other organizations in efforts to promote inclusion and reduce disparities in the Hispanic/Latino community.
---
Kelsey Shore, CCRC
Community Research Coordinator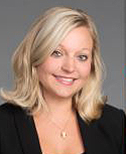 Kelsey has a bachelor's degree in Human Relations with a minor in Sales and Marketing. She is a Certified Clinical Research Coordinator with experience conducting both industry and investigator-initiated clinical trials across the institution.

Kelsey has experience in Qualitative Research methods and enjoys building relationships and forging new connections. She has also served in leadership and mentor roles and enjoys teaching and training others. Kelsey is committed to increasing the participation of underserved populations in clinical research and in helping create meaningful community connections.

Kelsey's passion is ensuring all patients' voices are heard and meeting people where they are to inform them of available research and educational opportunities and provide overall support.
---
Emily Copus, MSW
Rural Patient Navigator


Emily Copus, MSW, is the Rural Patient Navigator for the Comprehensive Cancer Center. Her role is to provide navigation services to patients coming from rural communities. She is dedicated to helping patients, families, and caregivers navigate the healthcare system.
Through a psychosocial lens, she identifies and addresses potential barriers patients might have in receiving quality cancer care and follow-up. She also serves as a community liaison and works closely with community-based organizations and providers to address community needs for services and collaborate on educational opportunities regarding cancer care.
As a social worker, Emily enjoys building relationships and empowering patients throughout their cancer journey.
---
Elias Berhanu, MPH
Community Outreach Coordinator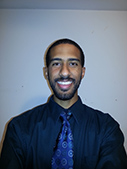 Mr. Behanu is committed to enhancing community engagement in and around the Cancer Center's geographic area while addressing social determinants of health.
Elias was previously the education coordinator at VCU Massey Cancer Center's Cancer Research and Resource Center in Lawrenceville, Virginia. Prior to that, he was in Houston where he worked for The University of Texas MD Anderson Cancer Center in the Office of Health Policy. While in graduate school, he interned at a non-profit organization called Children and Neighborhoods Defeating Obesity (CAN DO Houston), as well as the Society for Public Health Education (SOPHE) in Washington, DC.
Elias' main research interests are in cancer prevention, chronic disease prevention through lifestyle modifications, physical activity, and global health. Elias has experience in rural health, capacity building, providing technical assistance, and multidisciplinary stakeholder engagement in community health partnerships. Elias received his Master of Public Health (MPH) degree from the University of Texas School of Public Health. He earned his bachelor's degree in public health from the University of Washington in Seattle.
---
Aeriel Diaz, BS, CHES
Community Health Educator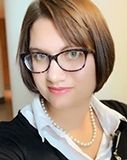 Aeriel has a Bachelors in Public Health with a concentration in Community Health Education and is a Certified Health Education Specialist (CHES). She has over six years of experience in Health Education, specifically in tobacco cessation and health condition management. She is a trained tobacco treatment specialist and uses this expertise to facilitate tobacco cessation group programs in the community.
Her main role is to cultivate partnerships through community outreach activities and implementation of educational and tobacco cessation programs within the underserved population. She is developing relationships with regional hospitals, health care providers, community organizations, and individuals interested in supporting the goals and initiatives of the Rural Tobacco Outreach Program.
Being out in the community interacting with people is the environment she thrives in. She is passionate about helping others make lifestyle changes to prevent serious health issues. With her personal investment in her lifelong management of Type 1 Diabetes, she sees the importance of the connection between making healthy choices in leading to prolonged life and quality of life.