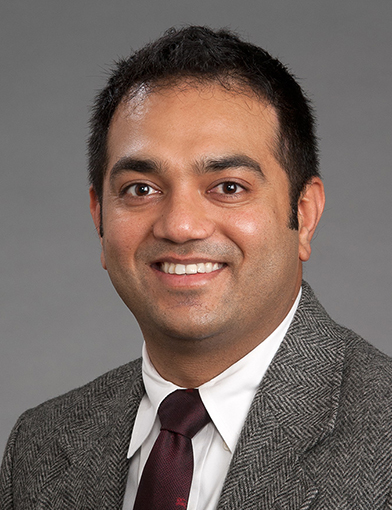 As Chief Medical Officer (CMO) of Lexington Medical Center (LMC), Raghava Nagaraj, MBBS, MPH, provides physician leadership and oversight for quality, patient safety and service across inpatient and ambulatory operations, regulatory compliance, risk management, and continuing medical staff education. He also contributes to the hospital's strategic development, overall financial targets, clinical informatics implementation and compliance. Dr. Nagaraj works closely with the medical leadership at Wake Forest Baptist Medical Center to help bring the experience and expertise of an academic medical center to the patient care provided at LMC.
In addition to his duties as CMO, Dr. Nagaraj continues to serve as medical director of hospitalist medicine at Lexington Medical Center, a position he has held since 2010. In that role, he led the integration of Wake Forest Hospitalist Medicine at LMC and has championed quality, safety and patient- and family-centered care initiatives.
Dr. Nagaraj earned his medical degree from JSS Medical College-Mysore, India, completed his residency at SUNY-Buffalo School of Medicine, and obtained his MPH from the Texas A&M University School of Rural Public Health.