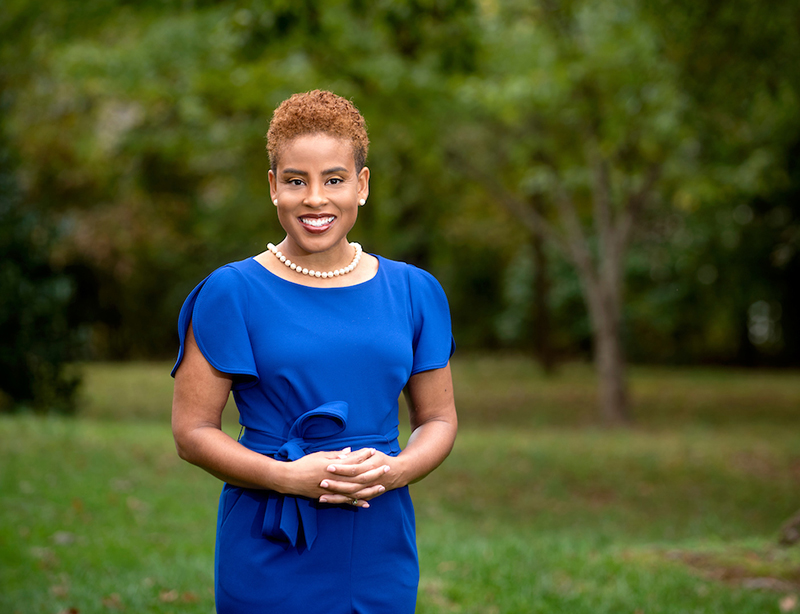 Justice Thread
Justice is a core tenet of Bioethics, enshrined at the center of a physician's professional identity and mission. Graduates of our MD program must acquire the knowledge and skills to understand and recognize injustice and act to defend the health of patients and communities. Our students, inspired by atrocities involving racial injustice, have reminded us of the need to recommit ourselves to justice, and to continuously strive to promote justice in our curriculum, our learning environment, our patient care and our advocacy. An evolving vision for the work of the Justice Thread encompasses domains including Equity, Advocacy, Law and Policy, and Honor. Importantly, this effort is shared and highly collaborative, involving extensive student involvement, and contributions from faculty and staff across the curriculum and institution.
Dr. Amber Brooks was selected as the inaugural Justice Thread director in July 2020.
Learn more about The Justice Thread: Race, Equity and Medical Education
---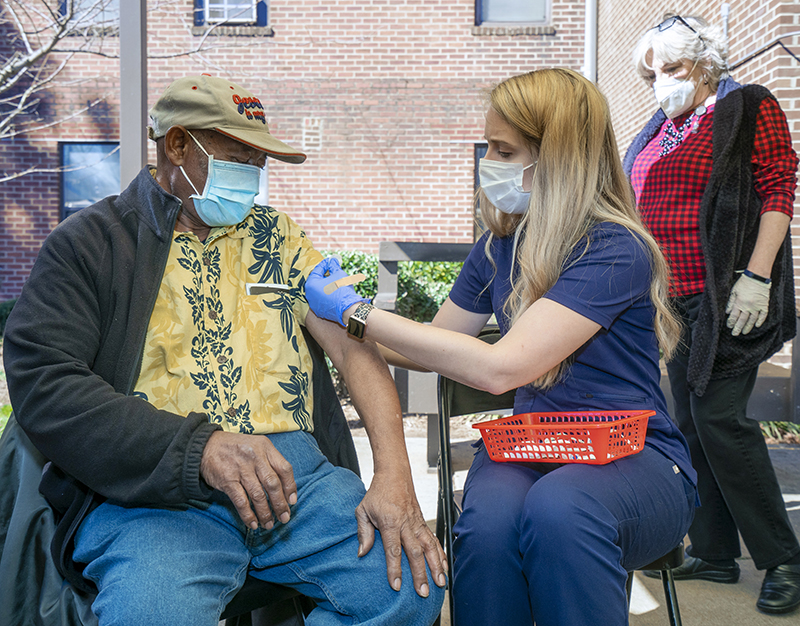 Longitudinal Health Equity Curriculum
The longitudinal health equity curriculum was developed for third year medical students at Wake Forest University School of Medicine, integrated when students begin clinical clerkship rotations (e.g. Internal Medicine, Surgery).
The curriculum is based on the three domains (education, community, and organization) and consists of a health equity simulation and a series of 10 modules that exposes students to different social determinants of health such as access to food, access to care, built environment, housing, and transportation. The curriculum begins with a health equity simulation (experiential learning activity) in which learners take on the role of a member of the community. Learners experience three weeks (represented in three 15-minute blocks) in a person's life through written assignments, learning tasks, and reflection on the experiences of their person. The format of each of the modules is a pre-learning activity, an experiential activity, and an evaluation assignment.
In order to provide students robust, contextualized learning experiences, one social determinant of health is paired with each of the required third year clinical clerkships (e.g. Internal Medicine with poverty and access to care; Psychiatry with food insecurity). Collaboration with community organizations such as Samaritan Ministries, Helping our People Eat (HOPE), FaithHealth, Headstart, Crisis Control Ministries, City with Dwellings, and others throughout the city helped create experiential learning activities for students (e.g. delivering meals in low-income neighborhoods, participating in a home visit with a postpartum mother). These experiences have been a highlight of the rotation for the students and a wonderful opportunity to provide service to our communities. The curriculum has shown to improve students' self-reported knowledge of the social determinants of health and confidence working with underserved populations.
Dr. Nancy Denizard-Thompson and Dr. Deepak Palakshappa serve as co-directors for the Longitudinal Health Equity Curriculum.
---
Diversity Resident Recruitment Event
Wake Forest University School of Medicine formed its underrepresented minority resident diversity initiative in response to a national call for action. In 2019, the Accreditation Council for Graduate Medical Education encouraged member schools to adopt a focus on "mission-driven, ongoing, systematic recruitment and retention of a diverse and inclusive workforce of residents" as well as other members of the academic community. Part of WFSOM's initiative is an event which gives residents from under-represented minority groups a second visit to the School of Medicine to determine if it is the right program for their residency experience.

Drs. Amber K. Brooks and Nancy Denizard-Thompson serve as Co-Chairs for the Graduate Medical Education Diversity Event.
Learn more from Catalyst: Second-Look Weekend for Residents Aids Diversity