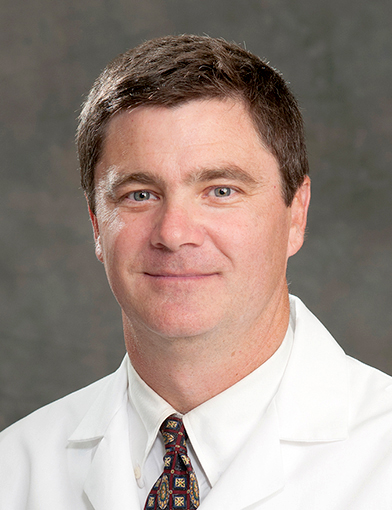 March is National Colon Cancer Awareness Month, which spotlights a form of cancer often caught early by screening.

Dr. William "Grif" Blackard of Digestive Services – Lexington calls colonoscopies "the gold standard for early detection of colon cancer."

"Katie Couric lost her husband to colon cancer (in 1998) and made it her campaign to improve colon cancer screening," Dr. Blackard says. Couric, then host of "Today" on NBC, even had herself filmed having a colonoscopy to bring attention to the issue. As a result, in recent years, "we've done significantly more colonoscopies than in the past."

Dr. Blackard says because colonoscopies have been so successful at early detection, most of his patients are open to having the procedure at age 50, as is recommended. The lifetime risk of developing colorectal cancer is 1 in 21 (4.7 percent) for men and 1 in 23 (4.4 percent) for women, according to the American Cancer Society.

Although March brings attention to colon cancer, Dr. Blackard says awareness "should be a year-round thing. Colon cancer is a preventable disease."

Indeed, 99 percent of the colonoscopies Dr. Blackard performs show a person to be either in good health or have small polyps that are easily removed during the procedure. The 1 percent of patients who have larger polyps or malignancies can have those growths removed during a later surgery, "and in many cases, that's curative," Dr. Blackard says.

Among the risk factors for colon cancer are: age, a family history of polyps or colon cancer, smoking, being overweight or obese, having type 2 diabetes and heavy alcohol use.

You can reduce your colon cancer risk if you follow these steps:
Eat a high-fiber, low-fat diet
Limit the amount of meat you eat
Avoid processed foods
Use olive oil for cooking
Quit smoking
Exercise regularly
If you are 50 or older, you should consider having a colonoscopy because it can catch problems early. Dr. Blackard and the Digestive Services – Lexington team provide an experienced and compassionate approach to care for their patients. Make the time this March to schedule your colonoscopy screening.