The laboratory is open 24 hours a day, seven days a week, and performs over 325,000, cultures and tests a year. Besides routine bacteriological cultures and susceptibility testing, the laboratory also performs cultures/tests for mycobacteria, fungi, parasites and viruses. In addition, a wide variety of serological tests are performed daily. The microbiology has recently incorporated the use of matrix-assisted laser desorption ionization time of flight (MALDI TOF) mass spectrometry (MS) which is a sensitive and accurate system for rapid identification of bacteria and fungi.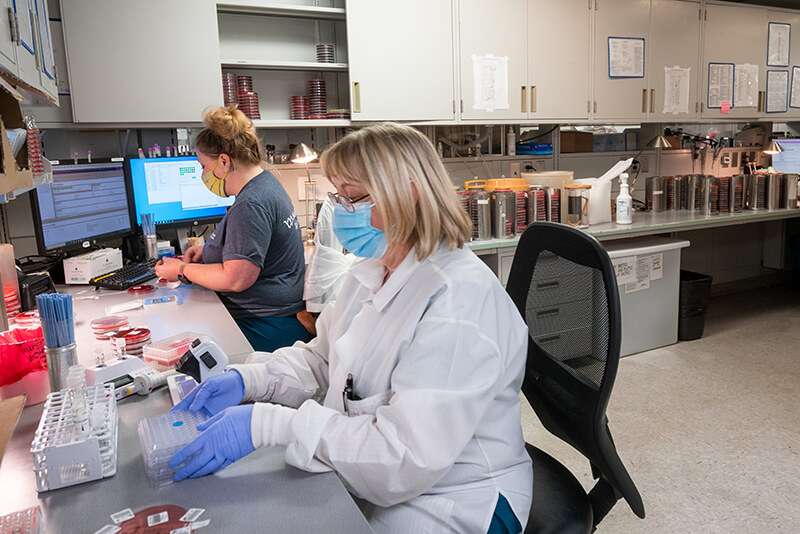 Because the clinical samples submitted to our laboratory come from very diverse patient populations, our protocols maintain the highest quality standards and are designed to detect a wide variety of infectious agents. To provide efficient medical diagnostic services to our physicians, our laboratory also offers an extensive menu of molecular tests for the diagnosis of infectious diseases, including detection of pathogens causing sexually transmitted diseases, respiratory viral infections, meningitis/encephalitis and gastrointestinal infections.
The timely identification using molecular panels is of tremendous importance for diagnosis, appropriate patient management, reduction of the unnecessary use of antibiotics, and prevention of transmission. Multiplex PCR testing allows the detection of multiple pathogens in one sample, facilitating collection and patient's compliance.
The laboratory is also committed to continual quality improvement, incorporating new tests and culture technologies as they become available, and constantly re-evaluating its protocols as new pathogens emerge.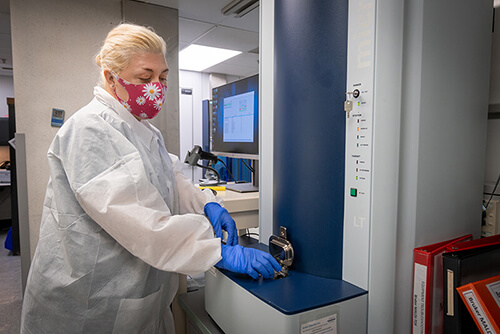 Specialized tests offered:
Rapid identification of bacterial and fungal organism by MALDI-TOF
Screening for MRSA
Special antimicrobial susceptibility tests
Molecular tests for detection of:
Bordetella pertussis
Enterovirus
Herpes simplex (HSV) 1 and 2
Clostridium difficile
Respiratory viruses
Meningitis/encephalitis pathogens
Gastrointestinal pathogens
Neisseria gonorrhoeae and Chlamydia trachomatis
Quantitative PCR (viral load) for CMV, HIV, HCV
Samples from outside the medical center can be accepted. Call the microbiology laboratory at 336-716-2658 for instructions about sample requirements.