Halloween is meant to be an exciting night for trick-or-treaters but can be hazardous if homeowners don't properly prepare.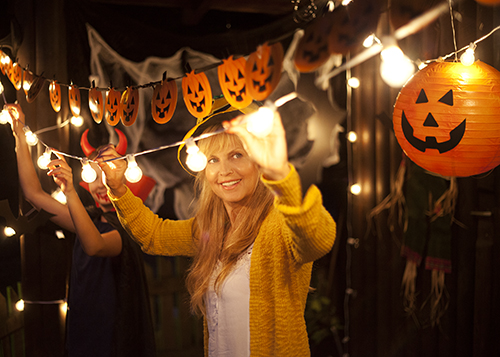 "In the United States, Halloween is the fourth-most common time of the year for children to get holiday-related injuries that require a trip to the emergency department," said Kevin Greer, M.D., emergency medicine at Wake Forest Baptist Health – Davie Medical Center.
"These injuries go beyond the typical lacerations from unsafe pumpkin carving. They can be home furnishing and structure related."
Greer encourages homeowners to be proactive and take extra steps to make sure visitors are safe on their property whether it be cleaning walkways or offering candy alternatives to those with food allergies.
Avoid hocus pocus this Halloween by following Greer's below tips on how to best prepare for trick-or-treaters:
Pumpkin Safety:
Pumpkin carving should be left to an adult.
Children can decorate pumpkins with paint, stickers and other art supplies.
Place a candle-lit pumpkin on a sturdy surface away from flammable items.
Make sure candle-lit pumpkins are not near the path of trick-or-treaters –long flowy costumes could brush against the flame.
Consider using glow sticks or battery operated candles to illuminate pumpkin.
Provide Safe Walkway:
Put away any tripping hazards, such as garden hoses and toys.
Restrain pets - even the best pets can get spooked and jump on or bite a child.
Replace any outdoor lights that are burned out.
Make sure to turn on all outside lights to brighten the path that is required for trick-or-treaters.
Offer Candy Alternatives:
Consider children with food allergies and distribute stickers, coloring books or small toys.
If providing edible and non-edible items, make sure they are in different containers.
The Teal Pumpkin Project encourages leaving a teal pumpkin on your doorstep to inform trick-or-treaters that you have non-edible treats on hand.