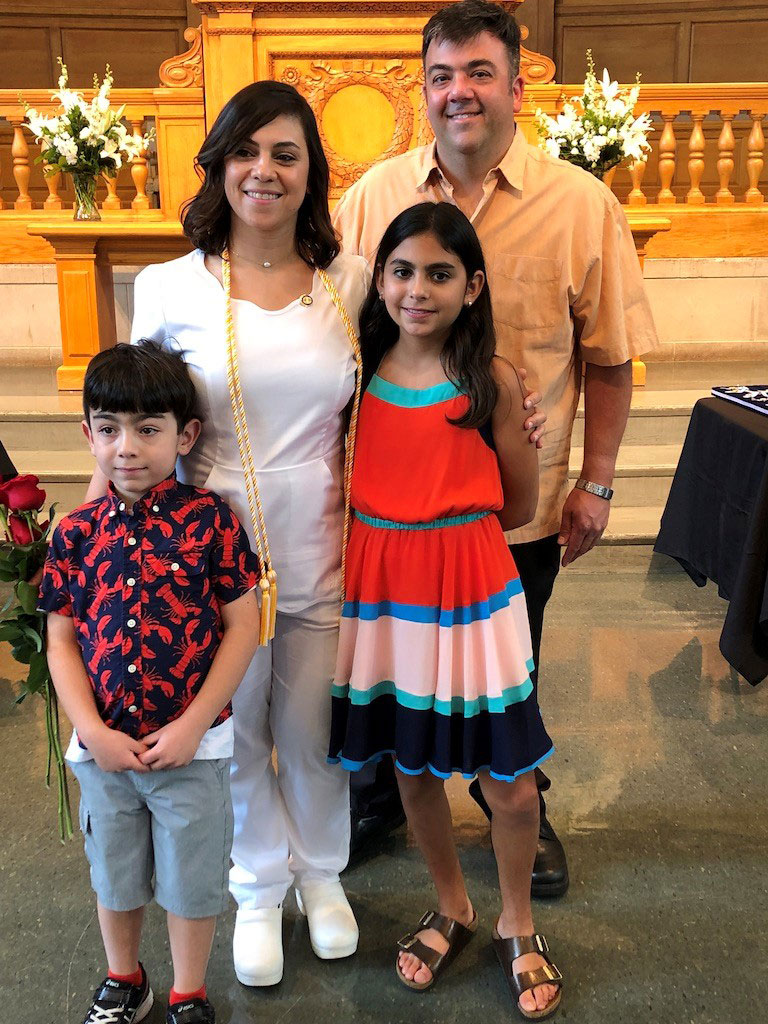 As a patient at Wake Forest Baptist Health's Comprehensive Cancer Center since being diagnosed with stage IV metastatic colon cancer in December 2017, Ameen David has witnessed enhanced safety protocols at the Cancer Center resulting from the COVID-19 pandemic.
"I find comfort in knowing that Wake Forest Baptist Health has implemented protocols to keep patients safe," he says. "When I go to chemotherapy, they are sanitizing items and common areas between patients and really paying attention to all of the details."
Ameen, owner of Mooney's Mediterranean Café in downtown Winston-Salem, got the shock of a lifetime when, at age 48, he was diagnosed with colon cancer that had metastasized to his liver. Ameen's primary care provider noted points of concern after conducting his routine physical and referred him for additional testing that later confirmed the cancer.
Once diagnosed, Ameen sought expert care at Wake Forest Baptist's Comprehensive Cancer Center, the only National Cancer Institute-designated Comprehensive Cancer Center in the region and one of only 51 in the country.
Ameen was immediately assigned a multidisciplinary oncology care team that included a medical oncologist, surgical oncologists, care coordinators and a nurse navigator.
"Adequate care cannot be done in silos," says Dr. Jean Ashburn, colon and rectal surgical oncologist. "We feel strongly that the multidisciplinary team approach allows us to give the best care possible. We are able to identify all of the team members a patient needs and give them a personalized treatment plan tailored to their specific needs. It was apparent Ameen needed a large team of doctors and nurses, highly specialized, to get him through this very serious and difficult time."
Ameen's cancer has required multiple surgeries on his liver, colon and, most recently, lungs. The first surgery Ameen had to endure was the result of a negative reaction while undergoing chemotherapy that resulted in a perforated colon.
"I was performing another surgery when I got the call from our Emergency Department (ED) staff about Ameen," Dr. Ashburn says. "Ameen's cancer had perforated and caused a hole in his colon. This was an emergency situation and was causing Ameen a lot of pain. It was imperative that I operate on him as soon as possible."
She performed surgery that night, removing the cancerous parts of Ameen's colon and placing an ostomy.
Ameen says it was more than world-class care he received; it was compassion. While Ameen was in recovery, Dr. Ashburn came by to check on him. It was one of the most emotional and memorable parts of Ameen's treatment so far. He recalls Dr. Ashburn grabbing his hand and graciously thanking him for letting the ED staff know to call her. Ameen responded by saying, "How many lives have these hands saved this week?" Dr. Ashburn just smiled, humbled that Ameen had so much confidence in her ability to care for him.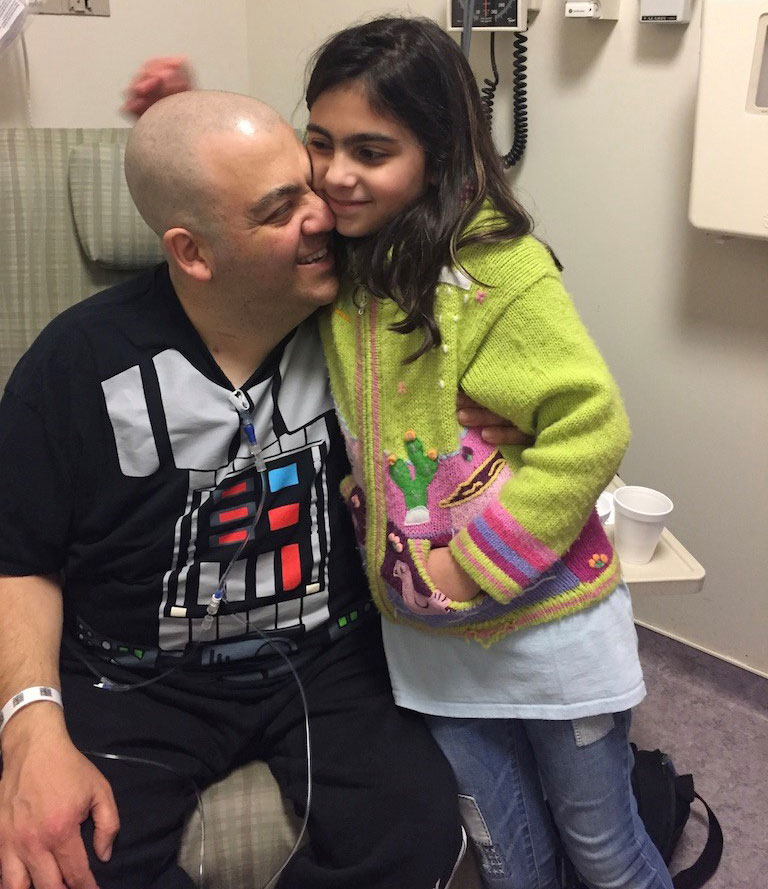 Ameen has high praise for all of his surgeons including Dr. Perry Shen, liver and pancreas surgical oncologist. Dr. Shen knew that Ameen was anxious to know if the cancer in his liver was operable. The results came while Dr. Shen was on vacation, but he immediately contacted Ameen to let him know they could proceed with surgery. This bit of news gave Ameen and his family great optimism during the holidays.
Throughout his ongoing cancer care journey, Ameen has stayed hopeful.
"Positive thinking is the best attribute and weapon," he says. "I am lucky to have incredible faith in my medical care and doctors."
When COVID-19 is no longer a threat, Ameen looks forward to normalcy for his children, seeing his friends and family, and being able to reopen Mooney's Mediterranean Café and serve the Winston-Salem community he loves.