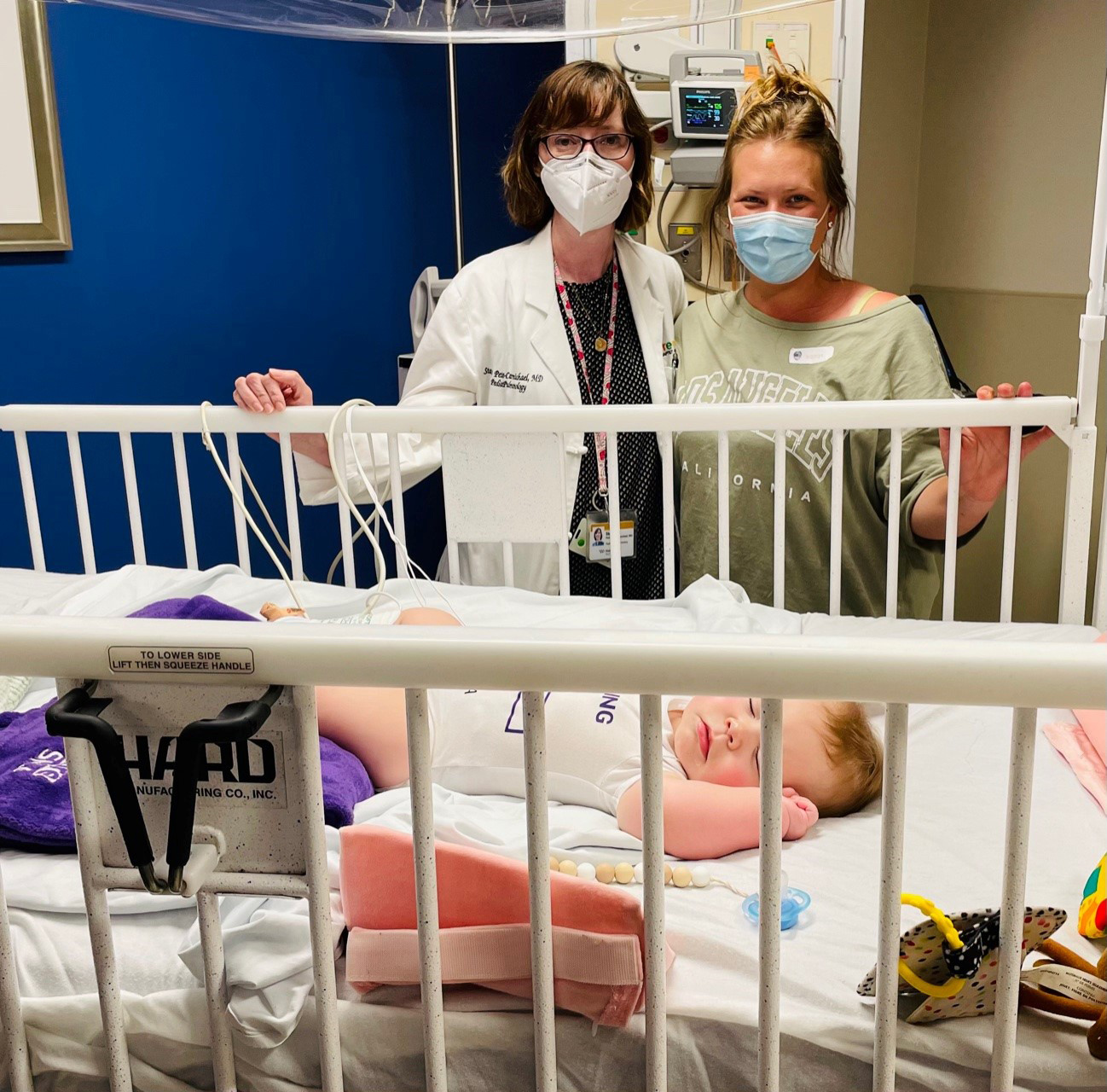 May 2021 was an incredible milestone for 8-month-old patient Hugo Bryan as he received gene therapy treatment for spinal muscular atrophy (SMA). Hugo was diagnosed with SMA type 1 during newborn screening. SMA is a genetic disease affecting the central nervous system, peripheral nervous system and voluntary muscle movement (skeletal muscle).

Historically, most patients with type 1 SMA did not survive beyond 2 years old without chronic ventilation. Hugo received a new treatment for SMA called ZOLGENSMA® at Brenner Children's. This is a new therapy that targets the genetic root cause of SMA. A one-time-only dose replaces the function of the missing or nonworking survival motor neuron 1 (SMN1) gene with a new, working copy of a human SMN gene.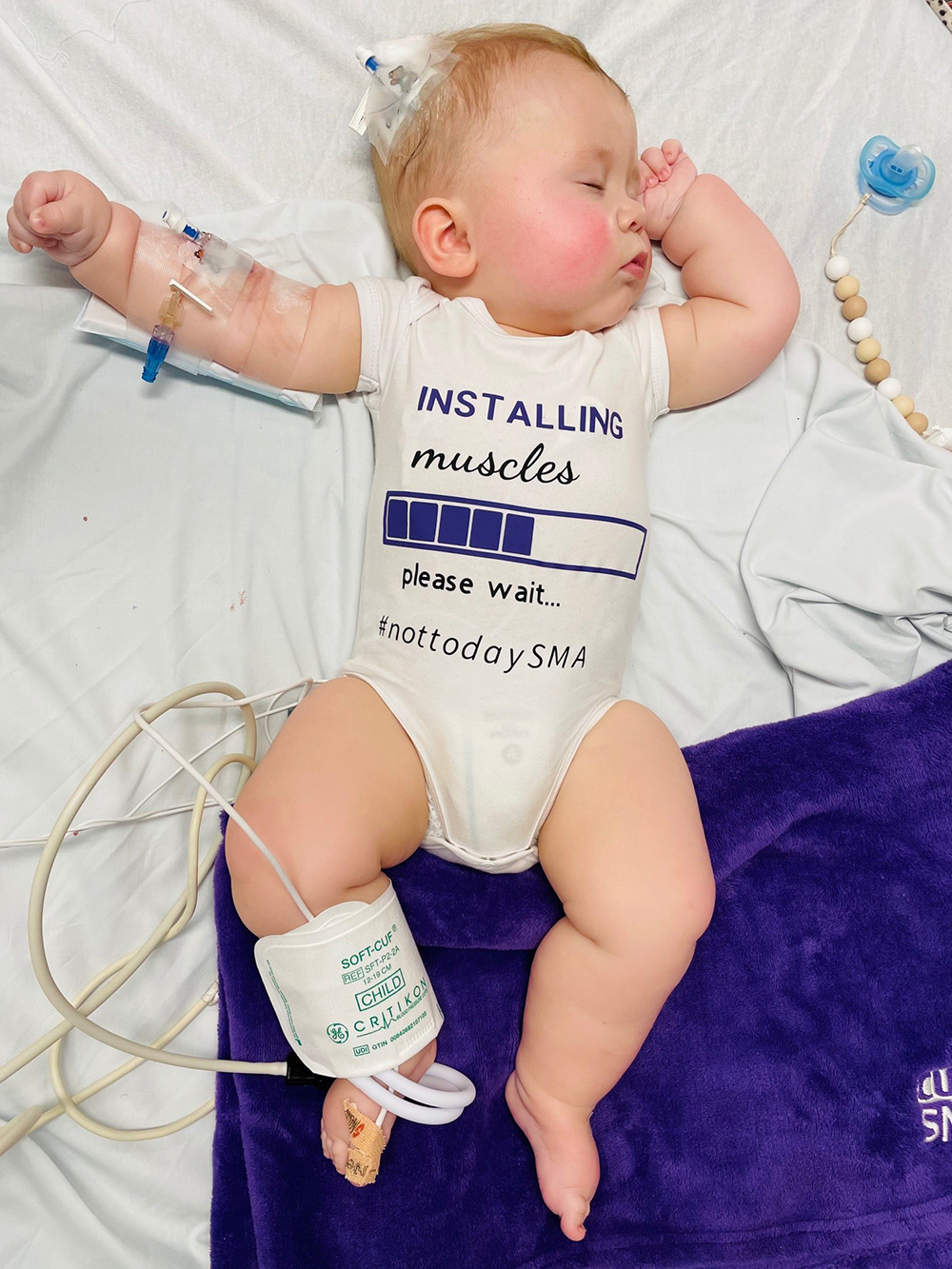 Hugo was treated by a multidisciplinary pediatric neuromuscular team led by Michael Cartwright, MD, Professor, Neurology, and Stacey Peterson-Carmichael, MD, Pediatric Pulmonology. Those caring for him also included Pediatric MDA, Infusion Center, Specialty Pharmacy, Neurology, Pediatric Pulmonology, Enhanced Care Team and nurses from all areas. Today, he is being monitored closely as an outpatient.
"Hugo is driven, and the perfect mixture of sassy and sweet," said Ashley Sager, Hugo's mother. She said her son's diagnosis was exceptionally difficult, especially since she had grown up watching her brother fight his own battle with SMA.

"Hugo is our rainbow," said Ashley. "Some of those ever looming clouds are lifting as I see the miracles continue to reveal themselves. The medical sciences have created a game changer for treatment of SMA. I want to thank the Brenner's neuromuscular team. I couldn't ask for more for my child or myself. I am eternally grateful."