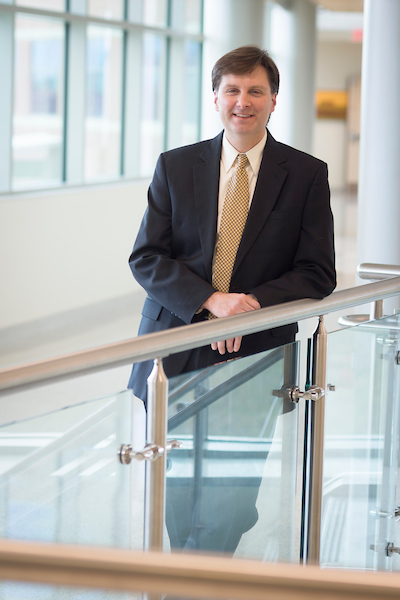 A health care professional with more than 20 years of leadership experience, Chad J. Brown joined Davie Medical Center in June 2014.
At Davie, Brown has responsibility and oversight for the completion of the new inpatient bed tower as well as working with staff, providers and the local community in further expanding health care access and services for Davie and the surrounding communities.
Prior to joining Davie, Brown served as CEO at Duke LifePoint – Person Memorial Hospital in Roxboro, NC. There, he was instrumental in integrating the hospital into the Duke Lifepoint system, as well as growing new service lines and recruiting new physicians to the community.
Under his leadership, the facility earned the President's Patient Safety Award, annually recognizing the hospital with the top-performing quality and patient safety program in the LifePoint health system.
Before that, he was president and CEO at Caring Transitions of Greater Knoxville and vice president, operations at Fort Sanders Regional Medical Center, also in Knoxville.
Brown has held several executive roles with HCA hospitals in Tennessee, Florida, Virginia and Texas.
Brown earned his bachelor's degree from the University of Tennessee and a dual master's degree in health care and business administration from the University of Houston – Clear Lake. He is a fellow of the American College of Healthcare Executives.
He serves on the board of directors for the United Way of Davie County as well as the Davie Family YMCA. He and his wife Jeannine have 3 children and live in Davie County.