Monday, July 22, 2019 9:30 am - noon: Christmas in July Sewing Event at Village Fabric Shop in Reynolda Village. Members will be sewing ornaments for the Christmas tree that the Guild will be decorating for Senior Services in December.
Sunday, August 11, 2019 5 pm - 8 pm: Welcome Picnic at Graylyn. This event is open to all faculty, physicians, and equivalent administrators with the purpose of welcoming those who are new to the Wake Forest Baptist Health community. Free event.

Thursday, September 19, 2019 9 am - 11 am: Coffee and Conversation at Forsyth Country Club. We will have the opportunity to hear from various hospital representatives and to learn more about the Wake Forest Baptist Health community. Free for all members and potential members.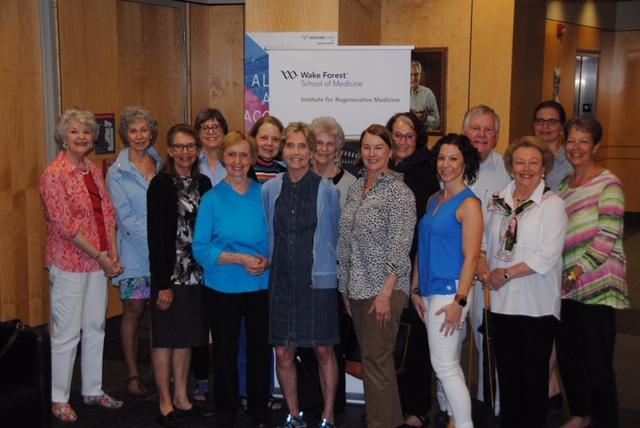 Medical Guild members take a tour of the Wake Forest Institute for Regenerative Medicine.
Spring 2018
Saturday, September 21, 2019 Tailgating at the Wake Forest University vs. Elon Homecoming game. The time will be announced closer to the event. There will be a cost for this event.

Thursday, October 17, 2019 Wine and Cheese Art and Music Event at Reynolda. Directories will be distributed on this evening. This event is free to all members.
Friday, November 8, 2019 11 am - 1 pm: Lunch and Learn downtown at the Medical School. Kevin High will be presenting "Healthcare 2020 and beyond: what's next for WFBH". Free event.

Tuesday, December 3, 2019 10 am - 12:30 pm: Tree Decorating at Senior Services followed by tea. Free event.
Wednesday, December 11, 2019 11 am - 1 pm: Holiday Social and Cooking Demonstration. Free event.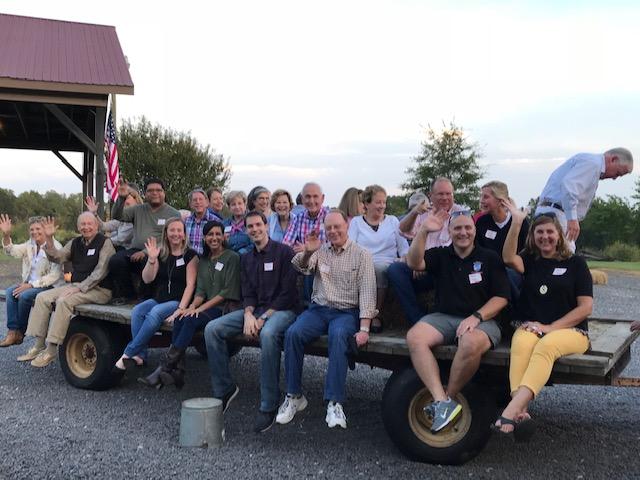 75th annual celebration BBQ for the Medical Center Guild.
Fall 2018
January Attend a Thunderbirds hockey game. Date and time TBD.
Saturday, January 25, 2020 6 - 8:30 pm: Country Line Dancing at Footnotes.

Thursday, February 13, 2020: Baking Blitz at South Fork Church of Christ.

Friday, February 14, 2020: Annual Valentine's Bake Sale in Watlington Hall to raise money for the Guild Medical Student Scholarship Fund.

Friday, February 14, 2020: Valentine's Dinner/Dance. All members and potential members are invited. Babysitting is provided. There will be a fee for this event.

Wednesday, March 25, 2020: Backpack packing event for WS/FCS Spring Break. Coordinated with WFBMC Community Campaigns. Date TBD.

Thursday, April 16, 2020: Annual Business Meeting and Luncheon. Free event.