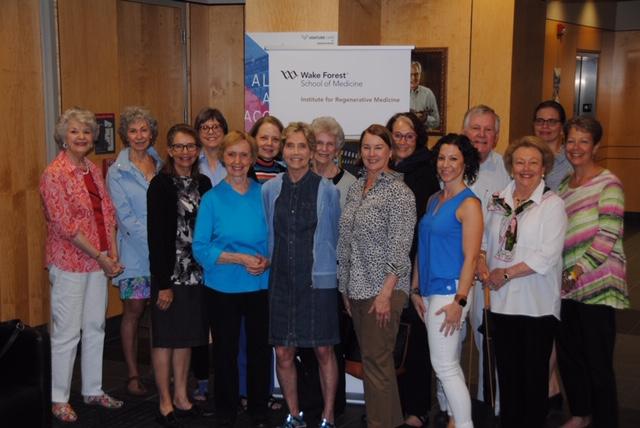 Thursday, October 25, 5 - 7:30 pm - Wine and Cheese social and directory distribution. Members and potential members, free event.

Sunday, October 28, 8 – 9:30 pm - A spooky candlelit tour through the West End neighborhood, emphasizing Carolina History and Haunts. Adults only, $14.00 fee

Sunday, November 18, 6 pm - Hayride at Tanglewood Park to see the Festival of Lights, Fee

Monday, November 26, 10 am - Tree Decorating at Senior Services. Community service event followed by tea. Donations to Sr. Services encouraged.

Wednesday, November 28, 2019 7 pm - Book club meeting: Marilla of Green Gables by Sarah McCoy. Sarah, a WFBMC spouse will discuss her book.

Thursday, December 13 - Indian Cooking demonstration. Free event.

January 16, 2019 - Coffee and Conversation at Forsyth Country Club. 9:00-11:00.

January 19 2019 - Salsa lessons at Best of Ballroom.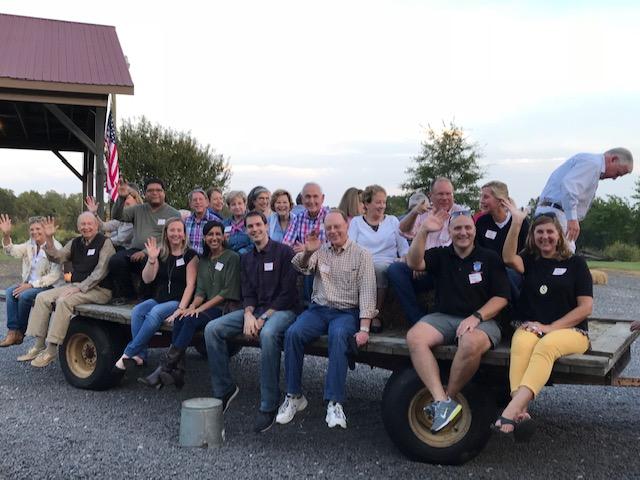 Sunday, February 10, 2019 - Valentine Dinner Dance at Old Salem Visitor's Center. Cocktails at 6 pm, dinner at 7:00 pm. On-site babysitting. Fee for tickets.

Wednesday, February 13, 9 am - Cookie baking, South Fork Church of Christ

Thursday, February 14, 7 am - Annual Valentine Bake Sale, Watlington Hall


Wednesday, March 6, 10 am - Tour of Wake Forest Institute for Regenerative Medicine (WFIRM). Talk by Dr. Tony Atala at 11:00 am. Free event

Tuesday, April 2 - Backpack packing event for WSFCS spring break.
Coordinated with WFBMC Community Campaigns.

Thursday, April 11 11 am - Annual Business Meeting and Luncheon. Free event.

Monday, April 29 - Make dinner for the students and doctors at the DEAC clinic.