Medical School Scholarship Fund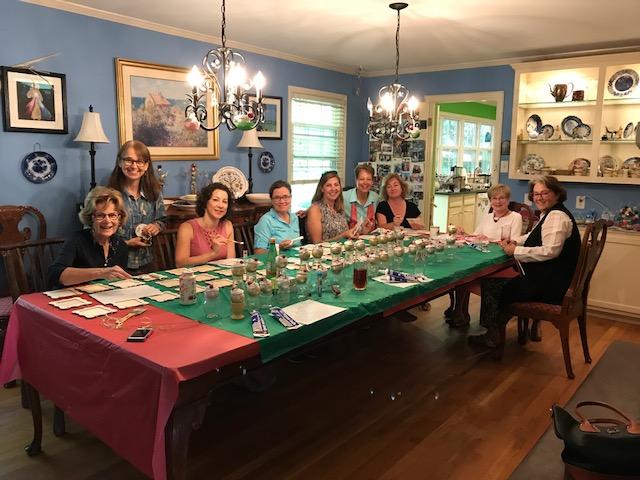 The Medical Guild Scholarship Fund was established in the year 2000 and is currently valued at nearly $118,000. The Guild uses money from the Scholarship Fund to provide partial support for one medical student each year. The Medical Guild raises funds for the scholarship through a Valentine's Day Bake Sale and through outright donations.
DEAC Clinic
The DEAC (Delivering Equal Access to Care) clinic program was initiated and developed entirely by Wake Forest School of Medicine students in 2008. This free clinic provides routine primary health care to the underserved community and specialty care and testing when needed. Wake Forest Medical students , physician assistants, and graduate and undergraduate students work together under the supervision of volunteer licensed physicians, physician assistants and pharmacy residents. The DEAC clinic operates on Monday nights at the Medical School in downtown Winston Salem. Currently the Medical Center Guild supports the DEAC clinic by helping with fundraising and by providing meals once a month for the students and physicians. We hope to be more involved in the future.
Ronald McDonald House
The Ronald McDonald House supports children and families at difficult times in their lives. Coming together for meals is a chance for these families to gather for camaraderie and support as well as a meal. Groups of volunteers within the Medical Center Guild help these children and families by preparing meals. The Guild volunteers cook meals the fourth Thursday of each month. Since there are three different Guild groups involved with the project, each group provides a meal just four times per year. Meals may either be prepared at Ronald McDonald House or may be purchased from a restaurant or store. This is a very valuable, rewarding, and appreciated service.
Prospective Medical Student Interviews
The Medical Guild has partnered with Wake Forest School of Medicine to provide Guild members an opportunity to volunteer during the medical school interview season. It's a wonderful way to interact with the potential "new faces" of medicine and to provide a warm welcome to these candidates on an intense morning. Guild members can be involved in two ways. First, at the check-in table where she/he greets students on their interview day, the Guild member distributes name tags and confidentiality agreements, as well as directs students to restrooms and refreshments. Guild members also assist on interview day in the MMI (Multiple Mini Interview) itself. Trained Guild members volunteer to interview the prospective incoming medical students on various days between September and March.
Goler Community Garden
The Goler Community Garden, founded in 2009, is a means for providing fresh vegetables to the families of patients of the Downtown Health Plaza. The Guild has supported this mission since its beginning with both effort and funds. It currently consists of twelve raised beds, one of which is elevated so it can be accessed from a wheelchair. It is located next to the Downtown Health Plaza at 1200 N Martin Luther King Blvd. The work is done by employees and volunteers who meet each Saturday morning during the growing season to plant, to weed and to tend the garden. The produce is given to the patients at the Downtown Health Plaza. If you are interested in working in the garden, you can show up on Saturday mornings between 9 and 11 to help. If you mention that you are with the Guild you will be welcomed with open arms.
Senior Services
Each year Guild members make ornaments for and decorate the Christmas tree at Senior Services. Money is also raised to support the Meals on Wheels program in Winston-Salem.