Signature Events
The Office of Philanthropy holds two signature events, Winterlark and Cheers!, to raise funds for Wake Forest Baptist Health. These events are the most popular and longest-running events in our community.
Each February, guests gather at Graylyn for Winterlark, the annual event for the Cancer Patient Support Program (CPSP) at Wake Forest Baptist's Comprehensive Cancer Center. Funds are raised through corporate and individual sponsorships, tickets sales, live and silent auctions and raffle items donated by businesses and individuals. Since it began in 1983, Winterlark has raised more than $6 million for the CPSP, which ministers to the social and psychological needs of patients and their families as they face the daily challenges of a cancer diagnosis and treatment. The program's services develop and maintain a positive, healing outlook from diagnosis through survivorship and are provided free of charge.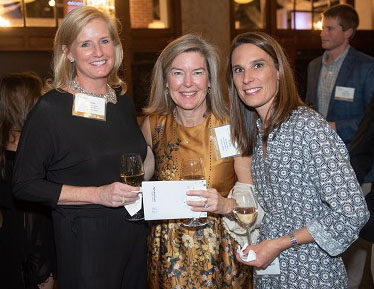 Cheers! to Brenner Children's is the Triad's premier food and wine event and signature fundraiser for the children's hospital. Guests enjoy a celebratory atmosphere with amazing food from area restaurants and caterers, craft beer, delicious wine and fun games with prizes. The evening is highlighted by the "Battle of the White Coats" cooking competition which has a celebrity chef compete against a pediatric faculty member. A Live Auction with exciting dining and travel experiences completes this fun-filled night – all for a great cause! Funds raised support the campaign to build a new Neonatal Intensive Care Unit at Brenner Children's. Come out and enjoy the unofficial start to the holiday season on Friday, November 22, 2019! For more information, visit Brenner Children's site.
Community Fundraisers
You don't need experience to host an event to support Wake Forest Baptist—just the energy and enthusiasm to make it happen!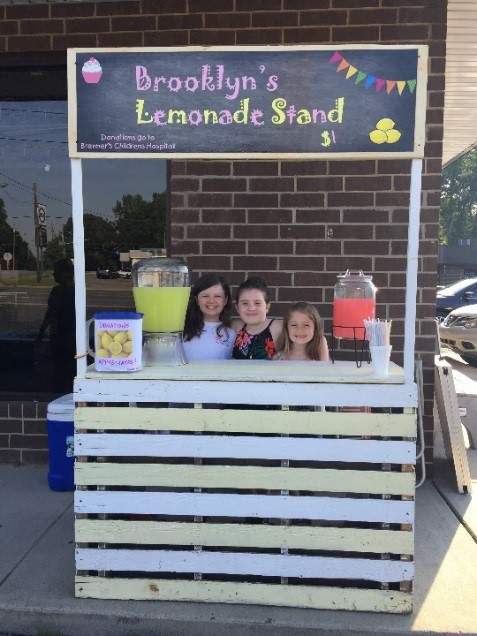 Each year, individuals, organizations, companies, schools and passionate community members raise money by holding fundraising events to benefit Wake Forest Baptist. All events, large or small, play a significant role in raising awareness and much-needed support for our innovative medical research and world-class care. Your fundraiser, no matter how big or small, is making an impact in the lives of our patients.
Below are a few community fundraisers that were held in 2018 to support Wake Forest Baptist Health and Brenner Children's Hospital:
36 regional Great Clips locations donated a percentage of sales and all sales of Brenner Children's cut-outs during the month of October.
American Fire Sprinkler Association held their 24th annual golf tournament to raise awareness and support for the Burn Center at Wake Forest Baptist Health.
7-year-old Brooklyn Hutchins hosted a bake and lemonade sale in honor of her friend, Anslee, who was diagnosed with cancer and treated at Brenner Children's.
Brenner HOPE, a medical student organization that supports pediatric oncology patients at Brenner Children's, hosted their second annual Give Back Night at Chipotle.
Dancers Edge hosted a Trunk-or-Treat and silent auction with all proceeds benefitting the Brenner Children's Neonatal Intensive Care Unit.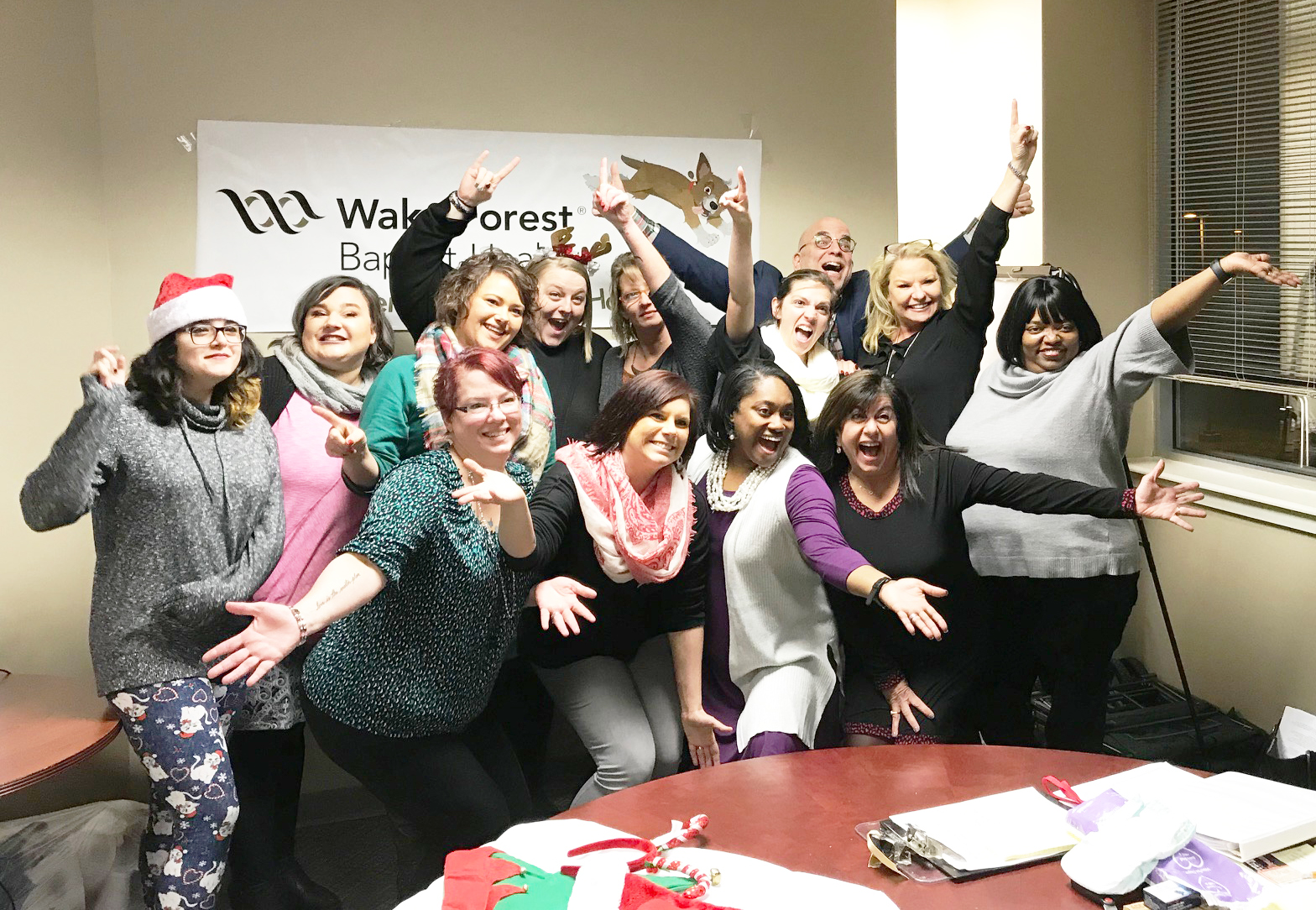 Here are some ways you can make an impact:
Get social with your fundraising! Use our mobile crowdfunding platform or online peer-to-peer fundraising to challenge your friends, family and followers to raise money and awareness for Wake Forest Baptist Health
Dress-down day at your place of work for a donation
Yard sale, lemonade stand, bake sale or car wash
Donate a percentage of sales during a designated time period or number of customers

Compete in a local race - whether it is running, walking, or cycling - and ask friends and family to sponsor you
Mark birthdays, anniversaries and other milestones with a donation to Wake Forest Baptist Health or Brenner Children's Hospital
Or, get creative and come up with your own idea! You can turn any activity you enjoy into a fundraiser, and we are happy to help you get started.
To ensure the best possible outcome for your event, we have developed
event guidelines, an event form and a FAQ
that will help keep your fundraiser aligned with our mission and image. It is vital that we approach donors in a consistent and coordinated fashion so that we can all help enrich patients' lives and care here at Wake Forest Baptist.
The event form must be submitted and reviewed by the Office of Philanthropy before you hold your event, so please submit it as early as possible in the planning process.
We are truly grateful for those who support Wake Forest Baptist through community fundraising events.