Cancer doesn't care if you are black, white or Hispanic. It doesn't care how much you make, or how old you are. Cancer can affect anyone, at any time.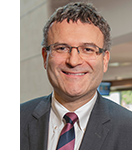 "Disparities in cancer prevention, diagnosis and treatment account for a sizable fraction of cancer cases and cancer deaths. A central priority of the Comprehensive Cancer Center at Wake Forest Baptist Medical Center is to eliminate cancer health disparities."
– Boris Pasche, MD, PhD
Director, Comprehensive Cancer Center
Our Mission
To advance community engagement, clinical care and research focused on improving outcomes for everyone in our community. The Office of Cancer Health Equity (OCHE) is passionate about:
Community outreach engagement and education
Removing barriers to care across the cancer continuum
Providing cancer navigation that is appropriate to both language and culture
Helping patients enroll in clinical trials
Supporting research focused on eliminating disparities
Training staff and faculty about unconscious bias and cultural humility
Building community capacity to improve health and well-being
We Are Committed to Conquering Cancer
Let us know how we can partner. We offer:
Health fairs
Cancer education sessions
Staff/faculty training
Research support
Cancer clinical trials
To learn more about the Office of Cancer Health Equity or to schedule an education/training session, call 336-713-3665 or email CancerEquity@wakehealth.edu.
Initiatives
Hispanic Patient Navigation
The Hispanic Patient Navigator of the Comprehensive Cancer Center serves Hispanic/Latino patients and families in their cancer journey, by integrating culturally and linguistically competent navigation services including support and education around clinical trial decision making. Following the principles of the navigation program created by Dr. Harold Freeman in 1990, the Hispanic Patient Navigator assists our patients in removing significant barriers to timely care such as financial, insurance, transportation, communication with providers, and various other challenges. The role also includes community engagement and building relationships with community partners to create awareness towards cancer prevention, highlight the importance of early detection, and offering resources specifically for Hispanics to facilitate access to healthcare. The Hispanic Patient Navigator efforts demonstrate our commitment to offer equitable care to all in a compassionate manner.
Healing Walk: Reducing Cancer Disparities among American Indians by Creating an Inclusive Cancer Research Training Program
The purpose of Healing Walk is to plan and develop an education and training program in cancer research for undergraduate students with a dedicated pipeline for students from the eight American Indian (AI) tribes of North Carolina. We will utilize existing Wake Forest Baptist Comprehensive Cancer Center (WFBCCC) pipeline education programs, partner with the AI community, and leverage academic resources to strengthen and expand WFBCCC's work in cancer disparities to the AI communities of NC. The development of Healing Walk supports the priorities of the WFBCCC and will ultimately help to identify and address cultural and demographic issues that contribute to cancer disparities in our AI communities.
Rural Tobacco Outreach Program
The Rural Tobacco Outreach Program (RTOP) was developed to identify and address the cultural and demographic issues that contribute to cancer disparities in our catchment area. Rural areas, often, have higher rates of tobacco use, poverty, and poor health literacy. Additionally, individuals that live in rural areas are often faced with challenges such as access to care due to limited physician availability, distances to facilities, and transportation options. The RTOP program focuses on expanding outreach efforts to an underserved area in northwest North Carolina by addressing regional smoking cessation capacity and increasing awareness/access to care for tobacco-induced cancers.
Lunch and Learn Educational Series
The Lunch and Learn series is about reaching people where they are at. We bring in one speaker plus lunch to teach people in the community about specific cancer related topics. Usually these Lunch and Learns are held at churches. Past topics for the Lunch and Learns have been Cancer Awareness for both Men and Women, Reducing your Risk for Diseases, and HPV Awareness. This series is supported by the Jane Walker Perkinson Memorial Fund, an endowed fund dedicated to the Office of Cancer Health Equity at Wake Forest Baptist Medical Center's Comprehensive Cancer Center.
Resources
The Office of Cancer Health Equity has developed a series of educational brochures about cancer - Know Your Body.
Gynecologic Cancer- Coming soon
Lung cancer- Coming soon
Breast cancer- Coming soon
LGBTQ* community- Coming soon
To help communities address rural disparities, the publication Call to Action: Addressing Rural Cancer Health Disparities, was produced by members of the Office of Cancer Health Equity in collaboration with the Geographic Health Equity Alliance.
About Us
Karen Winkfield, MD, PhD
Director
Dr. Karen Winkfield is an Associate Professor in Radiation Oncologist at the Wake Forest Baptist Comprehensive Cancer Center, specializing in the use of radiation therapy in the treatment of hematologic malignancies (lymphoma, leukemia, multiple myeloma, bone marrow transplantation) and breast cancer. She received her MD and PhD degrees at Duke University through participation in the Medical Scientist Training Program sponsored by the NIH and completed her training in the Harvard Radiation Oncology Program. She is a national expert in community engagement. Her research is focused on the design and implementation of programming to reduce sociocultural and economic barriers that contribute to disparate health outcomes for racial/ethnic minorities and underserved populations. Her goal is to empower the community with knowledge and encourage policymakers to invest in initiatives designed to eliminate inequities in the health care delivery system.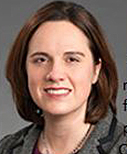 Kate Weaver, PhD
Assistant Director, Research
Dr. Weaver is a clinical health psychologist and public health researcher whose research focuses on cancer health disparities, health behaviors and post-treatment follow-up care among cancer survivors. She received her PhD in clinical health psychology at the University of Miami, an MPH from the University of Illinois-Chicago, and postdoctoral training at the National Cancer Institute in the Cancer Prevention Fellowship Program. Dr. Weaver is an Associate Professor in the Department of Social Sciences and Health Policy and an Assistant Director of the Clinical and Translational Science Institute at Wake Forest School of Medicine. She has received funding as a Principal Investigator through the National Institute of Health to support her cancer survivorship research. In addition to her academic activities, Dr. Weaver is an active volunteer in the community with the Circles Winston-Salem anti-poverty initiative and World Relief refugee resettlement.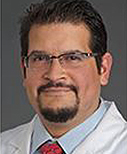 Jimmy Ruiz, MD
Assistant Director, Clinical Trials
Jimmy is an Assistant Professor of Hematology and Oncology at the Wake Forest School of Medicine with clinical and research activity in the Medical Thoracic Oncology Program. He holds a joint appointment at the Veterans Administration (VA) Medical Center in Salisbury, NC where he is the Chief of the Section on Oncology and Hematology. His educational and research interest is in cancer disparities. At the VA he developed a new cancer care model for veterans from rural communities through a grant from the Office of Rural Health. His work through the OCHE involves improving clinical trial accrual for underrepresented minorities and establishing community relationships with underserved populations. As an academic clinical investigator, he conducts phase 1-3 clinical trials in metastatic and locally advanced lung cancer. His personal research focuses on cancer genomics, proteomics, and metabolomics of lung cancer to identify promising biomarkers in clinical specimens, including brain metastases from lung cancer patients.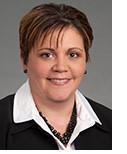 Carla Strom, MLA
Program Manager
Carla has a master's degree in International Studies and over 18 years of experience in oncology education, research, health policy and health disparities. Her currentrole, Health Equity Program Manager, includes developing disparities initiatives across all programs of the cancer center and identifying new opportunities for collaboration and growth. She is involved in ongoing outreach efforts in many of the regional underserved communities in northwest North Carolina. In addition to her professional experience, she has a personal cultural and linguistic connection to the Hispanic community and is also a two-time young adult cancer survivor herself. She serves as a patient advocate in the community and academic oncology setting and has spent over 10 years working with non-profit organizations that support cancer survivors. She brings a unique firsthand perspective to her oncology efforts and contributions to OCHE.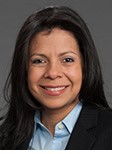 Maria Combs
Hispanic Patient Navigator
Maria Combs, BS, is the Hispanic Clinical Trial Patient Navigator for the Comprehensive Cancer Center. Her role gives her the opportunity to serve the Hispanic/Latinocommunity in navigating the complex medical system in a culturally and linguistically competent manner. Maria provides support to cancer patients, caregivers and family members with a strong focus in giving them the opportunity to enhance their quality of life during diagnosis, treatment and after treatment completion, including educating patients about clinical research. Maria is also involved in community outreach, and with a legal background in the U.S. and Venezuela, she has a passion for empowering patients and communities. She is always looking for opportunities to collaborate with other organizations in efforts to promote inclusion and reduce disparities in the Hispanic/Latino community.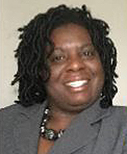 Amy Pulliam, DHSc., MPH
Community Health Educator
Amy has a Doctorate in Health Sciences with a concentration in Global Health, along with a Master's in Public Health, concentrating in Health Policy. She is passionate about advocating for health equality and reducing disparities. In her role as Community Health Educator, Amy provides education regarding prevention and intervention in rural areas regarding cancer disparity. Finding opportunities to collaborate and network with local agencies and the community are key to her role. Amy has a background in quality improvement, data analysis, community outreach, and advocating for disadvantaged populations. She is motivated to bridging the gaps and breaking down barriers in health care equality.
Kelsey Shore, CCRC
Community Research Coordinator
Kelsey has a bachelor's degree in Human Relations with a minor in Sales and Marketing. She is a Certified Clinical Research Coordinator with experience conducting both industry and investigator-initiated clinical trials across the institution. Kelsey has experience in Qualitative Research methods and enjoys building relationships and forging new connections. She has also served in leadership and mentor roles and enjoys teaching and training others. Kelsey is committed to increasing the participation of underserved populations in clinical research and in helping create meaningful community connections. Kelsey's passion is ensuring all patients' voices are heard and meeting people where they are to inform them of available research and educational opportunities and provide overall support.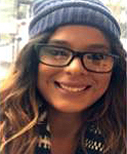 Angelina Curtis
Administrative Assistant
Angelina Curtis is a California native; she is the newest member on the team. She has worked with nonprofits to help bridge the gap with health equity. Angelina has been heavily involved with her church giving support for all the different ministries. Her role with OCHE is to help with the day to day running of the office and to provide support to the different members on the team. She has been an executive assistant for 2 years and looks forward to bringing her skills to improve our OCHE office. With her love of social media and marketing, Angelina is spear heading the social media campaign for the office to engage young people around health equity. She loves creating new ideas and focusing on how we can best reach our people.