Parking Lot Renovations
Monday, August 2, 2021, we will begin a phased approach to repaving the main parking lot at Wilkes Medical Center. All patients, families, visitors and staff will be affected.

We anticipate the project to be accomplished in four phases. Each phase will likely take at least one week, resulting in approximately four to six weeks for completion of the project.
Directions
1370 West D Street
North Wilkesboro, NC 28659
Wilkes Medical Center Directions (Google Maps)
Maps
Ground Floor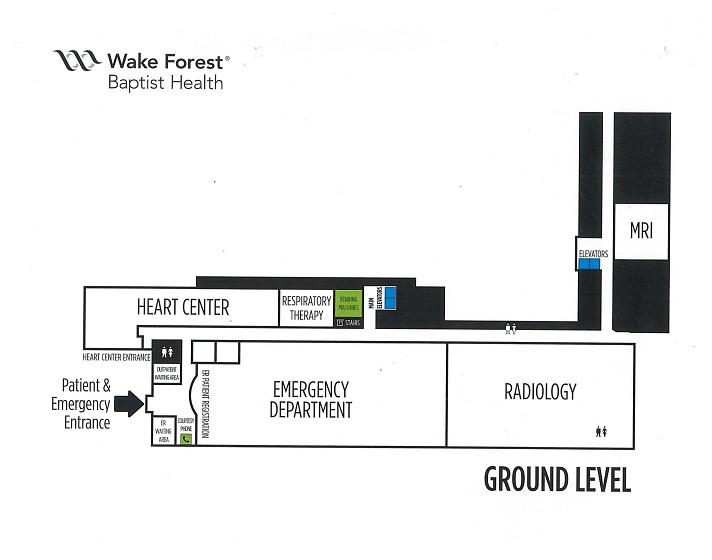 Cardiopulmonary
Diagnostic Imaging
Emergency Room
Housekeeping
Maintenance
Minor Care
Out-Patient Parking area
First Floor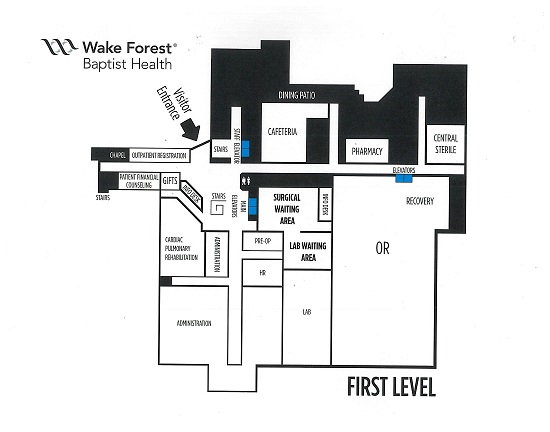 Administration
Cafeteria
Cardiac and Pulmonary Rehabilitation
Chapel
Education
Employee Parking area
Gift Shop
Human Resources
Lab
Medical Records
Medical Library
Operating Rooms/Recovery
Patient Registration (M-F: 6 am – 6 pm)
Pharmacy
Pre-Admission
Recovery
Registration
Surgical Services Waiting Area
Visitor Parking
Second Floor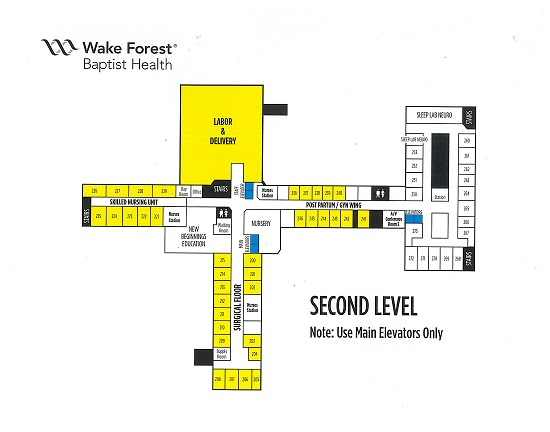 New Beginnings Education Center
New Beginnings Labor & Deliver Wing
New Beginnings Nursery
Post Partum/GYN Wing
Skilled Nursing Facility
Surgical Wing
Third Floor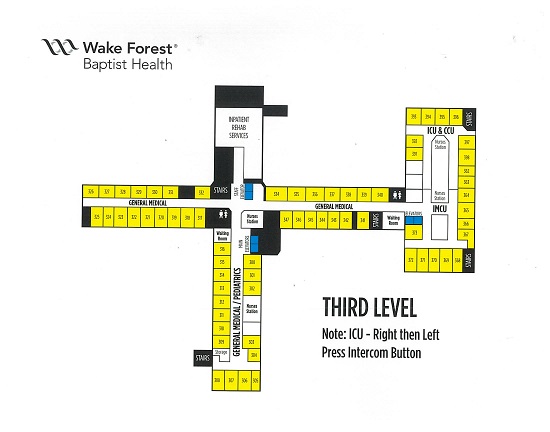 Dialysis – Inpatient area
Forsyth Oncology Clinic
General Medicine Wing
General Medicine & Pediatric Wing
ICU & CCU area
Neuro-Diagnostic Lab
Rehab Services – Inpatient area
Telemetry Wing