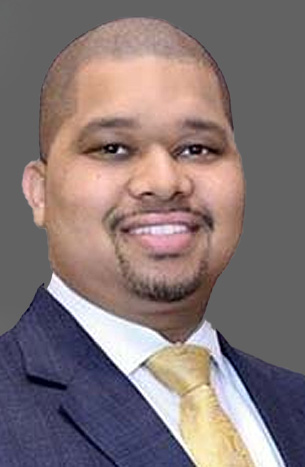 Stephan is a strategic healthcare executive with more than 11 years of experience in various finance capacities across the healthcare industry. Before joining Atrium Health, he served as the Chief Financial Officer at Tenet Healthcare's MetroWest Medical Center in the Greater Boston area. Prior to MetroWest, he was the controller at Cypress Fairbanks Medical Center in Houston, Texas. He also served in the corporate finance group for Memorial Hermann Health System and worked in several different finance capacities at the University of Texas Health Science Center at Houston, including financial/budgetary analysis and internal audit.

With a track record of implementing measurable change in the best interest of patients and communities he has served, Stephan is a developer of people and has a hunger for excellence – a bold yet humble leader who seeks positive impact personally and professionally. As a CFO, he has played integral roles in hospital system turnarounds, long range financial & capital planning, and improving hospital operating efficiencies. He attributes outcomes such as doubling the margin percentage and driving nearly 80 percent EBITDA growth in fewer than 12 months through a collaborative yet disciplined approach to leadership and problem solving. He was selected to serve on Tenet Healthcare's Labor Management Advisory Committee to provide insight on challenging labor decisions across hospital operations nationwide.

Stephan obtained his bachelor's in finance from Texas A&M University, and his Master of Business Administration from Rice University. He is a Baptist preacher and has led in various capacities at his churches in Houston, Texas and Cambridge, Massachusetts. He sat on the Board of Directors for Career & Recovery Resources, Inc. (a United Way Agency), Shields PET CT Joint Venture, and Downtown Framingham (Mass.), Inc. Most importantly, Stephan and his wife are the proud parents of their six-month-old son.