Early detection saves lives. The best way to defeat breast cancer is to get screened. Atrium Health Wake Forest Baptist has 10 convenient locations to serve all of your mammography imaging needs. Most of our locations offer today's cutting-edge 3D mammography which can detect breast cancer at its earliest stages. This technology- paired with our expert radiologist, caring team and convenient hours- allows us to make your breast health a top quality, convenient and exceptional experience.
Mammograms and the COVID-19 Vaccine
A regular screening mammogram and the COVID-19 vaccination are both vital to ensure you stay healthy. Women who receive the COVID-19 vaccine may develop swollen lymph nodes under their arm on the same side as their vaccine injection. This is a normal immune reaction to the vaccine and typically subsides in 2-4 weeks. Because these swollen lymph nodes could be seen on a mammogram and be mistaken as a potential sign of cancer, we recommend scheduling your screening mammogram at least four weeks after you receive the second COVID-19 vaccination dose.
If you have any changes in your breast or underarm, such as a lump or pain, contact your medical provider. The recommendations above are for women who are not significantly overdue for a screening mammogram and have no symptoms in their breast.
A mammogram is the best screening tool we have today to find breast cancer early, when the chances of survival are highest. This X-ray of the breast can find breast cancer when it is very small, even too small to feel. In order to screen for breast cancer, women should have a mammogram every year beginning at age 40. Talk to your doctor about which type of mammography listed below is right for you.
Find Your Location. Schedule Your Appointment.
Bermuda Run
Clemmons
High Point
Mammography - High Point Medical Center
601 North Elm Street
High Point, NC 27262
336-878-6201
2D Available
Schedule Now
Women's Imaging - Westchester
1814 Westchester Drive
Suite 200
High Point, NC 27262
336-802-2185
2D and 3D Available
Schedule Now
Premier Imaging
4515 Premier Drive
Suite 101
High Point, NC 27265
336-781-4299
2D and 3D Available
Schedule Now
Kernersville
Wake Forest Baptist Outpatient Imaging - Kernersville
861 Old Winston Road
Kernersville, NC 27284
336-765-5722
2D and 3D Available
Schedule Now
Lexington
North Wilkesboro
Diagnostic Imaging - Wilkes
1900 West Park Drive
North Wilkesboro, NC 28659
336-651-8435
2D and 3D Available
Online scheduling coming soon.
Winston-Salem
Comprehensive Cancer Center - Mammography*
Comprehensive Cancer Center
Medical Center Boulevard
4th Floor
Winston-Salem, NC 27157
336-716-7243
2D and 3D Available
Schedule Now
Wake Forest Baptist Outpatient Imaging
265 Executive Park Blvd.
Winston-Salem, NC 27103
336-765-5722
2D and 3D Available
Schedule Now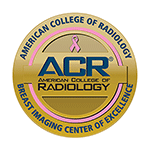 *The Breast Imaging Center of Excellence (BICOE) designation is awarded to breast imaging centers that achieve excellence by seeking and earning accreditation in all of the ACR's voluntary breast-imaging accreditation programs and modules, in addition to the mandatory Mammography Accreditation Program.