Carla Strom, MLA
Director, Office of Cancer Health Equity
Assistant Director, Community Outreach and Engagement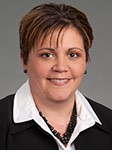 Carla has a master's degree in International Studies and over 20 years of experience in oncology education, research, health policy and health disparities. She provides oversight and guides operations for OCHE, as well as leading grant-writing and community capacity-building efforts. She is also a leader for the Cancer Center's community outreach and engagement activities and supports CCC members' research endeavors.
In addition to her professional experience, Carla has personal, cultural and linguistic connection to the Hispanic community and is a two-time young adult cancer survivor. She serves as a patient advocate in the community and academic oncology setting and has spent over a decade working with non-profit organization that support cancer survivors. She brings a unique first-hand perspective to her oncology work and contributions to OCHE.
---
Ashley Gonzalez, AAS
Financial Navigator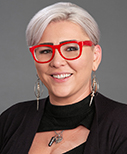 Ashley Gonzalez started at AHWFB by helping patients with the manufacturer copay assistance program and then joined OCHE as a financial navigator and member of the population health navigation team. In this role, she assesses patients' level of financial toxicity and seeks resources and opportunities to connect patients with assistance and facilitate access to quality care.

In addition to helping patients reduce the financial burden of cancer, she participates in ongoing research projects, assessing interventions that address financial toxicity. Ashley has an AAS in Medical Office Administration from Guilford Technical Community College and is a certified medical coder. She is currently working on a BA in Philosophy at The University of North Carolina at Greensboro.
---
Emily Copus, MSW, OPN-CG
Manager, Population Health Navigation Program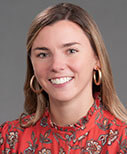 Emily Copus oversees the services provided by OCHE's population health navigators for underserved and underrepresented patient populations. She also contributes to the planning and development of navigation programs and projects. From her previous role as OCHE's rural patient navigator, Emily understands the importance of providing culturally and linguistically appropriate support to ensure that patients' barriers to care are addressed.

Her education includes a master's degree in Social Work from The University of North Carolina at Charlotte and a BA in Psychology from Appalachian State University. Additionally, she is a certified oncology patient navigator through the Academy of Oncology Nurse and Patient Navigation (AONN).
---
Alexis Daniels, MS
African-American Patient Navigator

Alexis Daniels helps African-American cancer patients navigate the medical system. With personal connection to African-American community, she brings cultural competence and sensitivity to the individualized assistance she provides for patients, their families and caregivers. She helps ensure patients' access to timely and optimal cancer care, and she also serves as a community liaison, working closely with community-based organizations and churches to address community and educational needs related to cancer.

Alexis has over 15 years of experience in human services, in areas including mental health, law enforcement, counseling, case management and advocacy. She received her MS and BS in Criminal Justice from Grambling State University.
---
Charlene Hunt, BA
Project Manager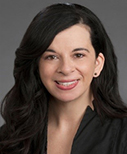 In her role as project manager, and as an enrolled member of the Lumbee Tribe of North Carolina, Charlene works with NC tribal communities through educational outreach, community-engaged research and advocacy programs. She is also manager of the North Carolina American Indian Health Board, housed in OCHE. Her areas of interest are improving the health of tribal communities through access to care and addressing social determinants of health. She helps lead pipeline training programs for underrepresented high school and undergraduate students to help ensure a diverse health care workforce to meet the needs of underserved communities. Her areas of educational training and specialty are education and community engagement. She has a BA from Salem College and is working on a master's in Public Health, with concentration in Indigenous Health, from the University of North Dakota.
---
Abbie Mauney, BS
Program Manager, AYA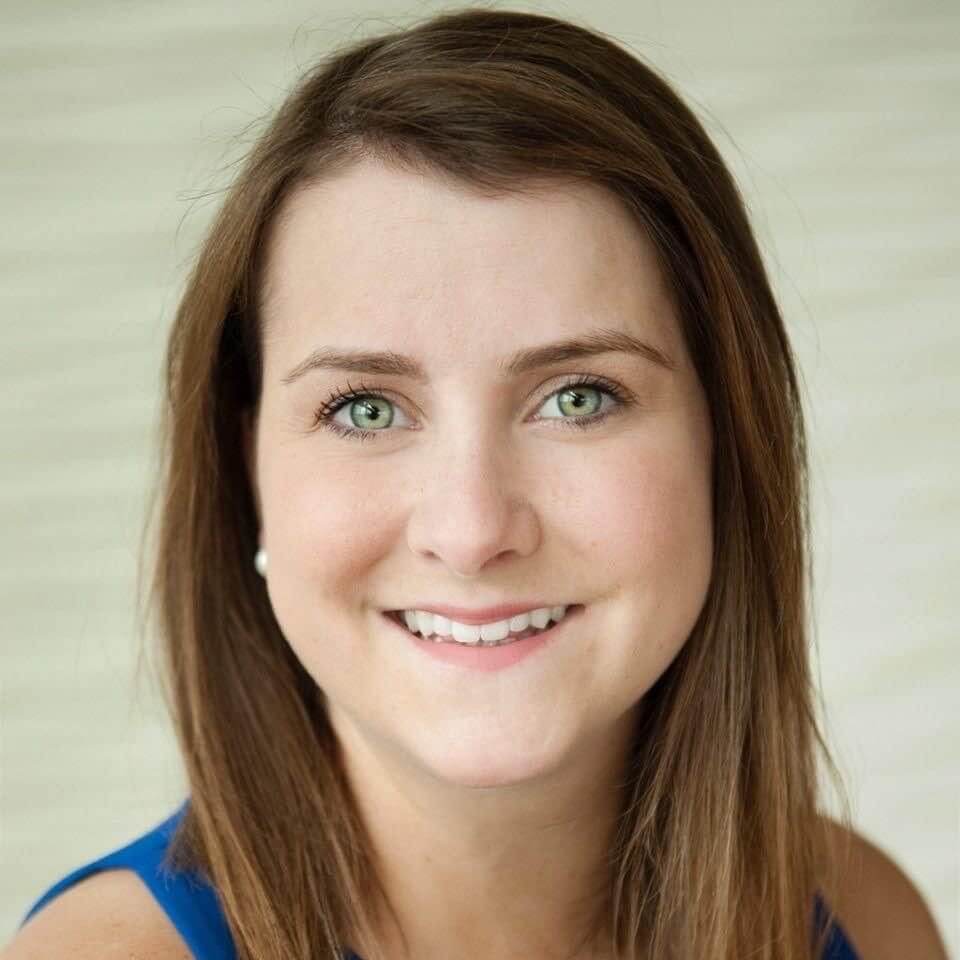 Abbie Mauney graduated from The University of North Carolina at Greensboro with a BS in Public Health and spent over a decade working in the non-profit sector. As a program manager with OCHE, she is committed to providing cancer health equity for all adolescent and young adult (AYA) patients and their families. She is passionate about improving quality of care for AYAs, from diagnosis through survivorship and end-of-life care, by developing resources to support the psychosocial, financial and educational needs of patients and their families.

In addition, Abbie is an adolescent cancer survivor. As a former patient at Brenner Children's Hospital, she brings a unique perspective to her work with OCHE. She leads survivorship groups, mentors young adult patients and serves as a patient advocate in the community.
---
Caleb Evington, MSW, LCSWA
Adolescent and Young Adult Patient Navigator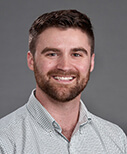 Caleb Evington is part of the adolescent and young adult (AYA) oncology leadership team working to improve health outcomes and quality of care for this population. He brings experience working with youth, young adults and families in a variety of contexts. He graduated from The University of North Carolina at Chapel Hill with a master's degree in Social Work and has served populations in the school system, the foster care system and the broader community through outpatient therapy.

Caleb provides compassionate and person-centered care for AYAs to meet their unique needs throughout the cancer continuum. He is dedicated to ensuring that all AYAs understand their fertility preservation and future family-building options, receive support for concerns related to their school and career decisions and have the social, emotional and financial support they need.
---
Gilda Cowan, BS
Hispanic Patient Navigator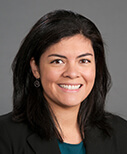 Gilda Cowan works primarily with Hispanic cancer patients, their families and caregivers in navigating the health care system across the cancer continuum. In coordination with patients' health care teams, she helps address and overcome structural, cultural, social, emotional and administrative barriers that might keep patients from receiving timely and quality cancer care. She also participates in community outreach events, providing education around cancer screening and wellness.

Gilda brings to her work a personal and cultural connection with Hispanic community, and her passion for addressing health inequities drew her to the health care field ten years ago. Since then, she has gained experience through both work and volunteer activities. She graduated from Salem College with a BS in Exercise Science and obtained the Interpreting in Health and Human Services Program Certificate of Completion at Forsyth Technical Community College.
---
Carrie Galloway, PhD, MSW
Rural Patient Navigator
Carrie Galloway helps patients and families from rural areas navigate the health care system and their experience with cancer care. She addresses barriers to cancer treatment related to the distance between rural patients' homes and the Cancer Center and helps ensure that patients have resources and support for meeting social, emotional and financial needs. She has prior navigation experience at AHWFB with breast cancer patients and with a transitional care program and has been a social worker with Hospice and Palliative Care Center (now Trellis Supportive Care) and Wake Forest Outpatient Dialysis.

Because of family members' cancer, Carrie especially values the opportunity to support cancer patients' wellbeing. She trained at Harold P. Freeman Patient Navigation Institute, and her education includes a master's in Social Work from The University of North Carolina at Chapel Hill, BA and MA in English from Wake Forest University and PhD in English from The University of North Carolina at Chapel Hill.
---
Maria Alejandra Combs, BS, OPN-CG, CCHW
Maria Alejandra is from Venezuela and has a background in law which has allowed her to advocate for underserved populations after she moved to the United States. She initially joined our Office of Cancer Health Equity as a Population Health Navigator, and currently, she oversees the planning, development, and implementation of community outreach projects. Maria Alejandra has almost a decade of experience as a healthcare professional serving diverse, underserved populations, and underrepresented communities. Maria Alejandra is committed to building meaningful partnerships with community-based organizations, local healthcare providers, and other stakeholders to strategically combine health policy efforts, increase cancer prevention awareness in our communities, and provide access to cancer screening opportunities for vulnerable populations.
Maria Alejandra's experience serving cancer patients sparked her desire to professionally grow in the counseling field. She is currently a graduate student at Lenoir-Rhyne University to obtain her master's degree and become a clinical mental health counselor to continue supporting cancer patients.