Gold Seal

The Joint Commission on Accreditation of Healthcare Organizations is the leading national accrediting body for healthcare organizations nationally.
The mission of the Joint Commission on Accreditation of Healthcare Organizations (JCAHO) is to continuously improve the safety and quality of care provided to the public through the provision of healthcare accreditation and related services that support performance improvement in healthcare organizations.

As a health care consumer, wouldn't you want to know if your health care provider is going above and beyond to ensure the safety and quality of your care? When a health care organization voluntarily seeks accreditation or certification, it demonstrates a strong commitment to giving safe, high quality health care and to continually work to improve that care. At High Point Medical Center Hospital, we have consistently earned the JCAHO Gold Seal of Approval.

Find more information about JCAHO.
Accreditation for Pathology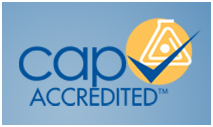 On January 5 the College of American Pathologist (CAP) awarded High Point Medical Center's Pathology Department a two-year term of accreditation by the Commission on Laboratory Accreditation. This national recognition designates High Point Medical Center's Pathology Department as achieving excellence in the services provided, making it one of approximately 6,000 CAP-accredited Pathology laboratories nationwide. The CAP Laboratory Accreditation Program began in the early 1960's and is recognized by the federal government as being equal to or more stringent than the government's own inspection program.
Accredited By the American College of Radiology
According to the American College of Radiology (ACR), the High Point Medical Center Cancer Center's Department of Radiation Oncology has received its highest designation, making it the only ACR-accredited radiation therapy facility in the Piedmont Triad, and one of only two in the state of North Carolina.
Accreditation for Radiology
High Point Medical Center Imaging Department has received accreditation in the areas of ultrasound, mammography, Magnetic Resonance Imaging (MRI), and Nuclear Medicine. The ACR accreditation ensures that staff in the Radiation Oncology Department is qualified through certifications, licensure and education. The equipment and the technologies used have been found to be of the highest quality, ensuring High Point Medical Center's facility either meets or exceeds quality assurance and safety guidelines. It is awarded only to facilities meeting ACR Practice Guidelines and Technical Standards after a peer-review evaluation by board-certified physicians and medical physicists who are experts in the field.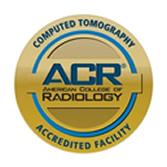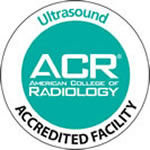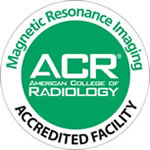 Primary Stroke Center Certification
High Point Medical Center has received the Joint Commission's Certificate of Distinction for Primary Stroke Centers. The commission recognizes centers that make exceptional efforts to foster better outcomes for stroke care. Achievement of certification signifies that the services you provide have the critical elements to achieve long-term success in improving outcomes. It is the best signal to your community that the quality care you provide is effectively managed to meet the unique and specialized needs of stroke patients. In fact, demonstrating compliance with these national standards and performance measurement expectations may help obtain contracts from employers and purchasers concerned with controlling costs and improving productivity.
Accredited Acute Rehab Center

Founded in 1966 as the Commission on Accreditation of Rehabilitation Facilities, CARF International is an independent, nonprofit accreditor of human service providers in the areas of aging services, behavioral health, child and youth services, DMEPOS, employment and community services, medical rehabilitation, and opioid treatment programs.

The mission of CARF is to promote the quality, value, and optimal outcomes of services through accreditation that centers on enhancing the lives of the persons served. The organization is trying to continually improve its services must be able to recognize and measure improvement. Through the results you achieve from its services, the organization finds out how well it is doing and where it needs to improve. CARF's purpose is to improve the quality of services that enhance the lives of the persons served. The CARF family of organizations currently accredits more than 5,900 providers at more than 19,000 locations on four continents.

High Point Medical Center has been accredited by CARF since September 14, 2004. The accreditation was just renewed in October 2010.
Accreditation by the Commission on Cancer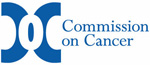 Our oncology program has been recognized by the Commission on Cancer of the American College of Surgeons as offering the very best in cancer care. It is a recognition of the quality of our comprehensive, multi-disciplinary patient care. We're dedicated to offering the best cancer care, and are proud to have brought the very best in today's cancer treatment closer to home.
Leapfrog Hospital Safety Grades
In Fall 2018, Leapfrog Hospital Safety Grades, which assign A, B, C, D and F letter grades to hospitals nationwide and provide the most complete picture of patient safety in the U.S., awarded it's fifth consecutive "A" to High Point Medical Center ranking among the safest hospitals in the United States.
50 Top Cardiovascular Hospitals by IBM Watson Health - 2018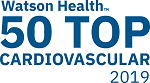 Wake Forest Baptist Health – High Point Medical Center has been named one of the nation's 50 Top Cardiovascular Hospitals by IBM Watson HealthTM. The Watson Health 50 Top Cardiovascular Hospitals™ study is now in its 20th year.

The Watson Health 50 Top Cardiovascular Hospitals study uses 2016 and 2017 Medicare Provider Analysis and Review (MedPAR) data, 2017 Medicare cost reports (2016 if 2017 reports were not available) and Centers for Medicare & Medicaid Services (CMS) Hospital Compare published in the second quarter of 2018. Hospitals were scored in key value-based performance areas: risk-adjusted mortality, risk-adjusted complications, percentage of coronary bypass patients with internal mammary artery use, 30-day mortality rates, 30-day readmission rates, severity-adjusted average length of stay, wage- and severity-adjusted average cost per case and, new this year, CMS 30-day episode payment measures.
American College of Cardiology Chest Pain Center Accreditation
The American College of Cardiology has recognized Wake Forest Baptist Health – High Point Medical Center for its demonstrated expertise and commitment in treating patients with chest pain. High Point Medical Center has been awarded Chest Pain Center Accreditation based on rigorous onsite evaluation of the staff's ability to evaluate, diagnose and treat patients who may be experiencing a heart attack.
American Heart Association's Mission: Lifeline Recognition for Heart Attack Care
High Point Medical Center received the Mission: Lifeline® Gold Plus Receiving Quality Achievement Award in 2019 for implementing specific quality improvement measures outlined by the American Heart Association for the treatment of patients who suffer severe heart attacks.