Wake Forest Baptist Health - Wilkes Medical Center has received the following awards.
Atrium Health Wake Forest Baptist Wilkes Medical Center Recognized by Money as a Best Hospital in America
Atrium Health Wake Forest Baptist Wilkes Medical Center has been named as a Best Hospital in America by Money, formerly known as Money Magazine.
Money collaborated with The Leapfrog Group to compile their inaugural list of the top hospitals in the country, using data from 39 performance measures from Leapfrog's fall 2021 Hospital Safety Grades. Wilkes Medical Center is among 148 hospitals across the U.S. and one of only six in North Carolina to be included in the list.
According to Money, the goal of the list is to help patients make decisions about which hospitals are best for their money.
"We are honored to be a big part of our Wilkes community and are committed to providing safe, convenient, high quality and compassionate care, to everyone who counts on us," said Chad Brown, president of Wilkes Medical Center. "I am so grateful to our entire team for their dedication to our patients and their loved ones and we are very pleased to receive this national recognition."
Atrium Health Wake Forest Baptist Davie Medical Center is also included in the list.
Detailed information on the methodology used to compile this list can be found in Money.
Leapfrog Scores
Wilkes Medical Center was once again awarded an 'A' in the Spring 2022 Leapfrog Hospital Safety Grade, a national distinction recognizing the medical center's achievements protecting patients from harm and providing safer health care. This is the 5th consecutive 'A' that the hospital has received from Leapfrog.

The Leapfrog Group is an independent national watchdog organization driven by employers and other purchasers of health care with a goal of improving health care quality and safety for consumers and purchasers.

Developed under the guidance of a national expert panel, Leapfrog uses measures of publicly available hospital safety data to assign grades. Hospitals must report some of the data to the federal government and some is provided through voluntary responses to Leapfrog's hospital surveys. Data from the American Hospital Association is also used.
Accreditation for Pathology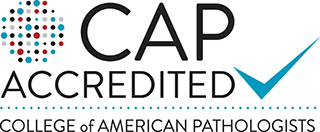 On January 11, 2022, the College of American Pathologists (CAP) awarded Wilkes Medical Center's Core Laboratory a two-year term of accreditation by the Commission on Laboratory Accreditation. This national recognition designates Wilkes Medical Center's Core Laboratory as achieving excellence in the services provided, making it one of approximately 8,000 CAP-accredited Pathology laboratories nationwide. The CAP Laboratory Accreditation Program began in the early 1960's and is recognized by the federal government as being equal to or more stringent than the government's own inspection program.
The Joint Commission Accreditation
Wilkes Medical Center is fully accredited by the Joint Commission on Accreditation of Healthcare Organizations. By demonstrating compliance with the Joint Commission's national standards for healthcare quality and safety, Wilkes Medical Center has earned the Joint Commission's Gold Seal of Approval for hospital accreditation for the next three years. The seal of accreditation is accepted nationwide as the highest standards of medical care in personnel, equipment and organization. Since the Joint Commission considers accreditation maintenance as an ongoing education activity for review, inspection and updating, you have the added assurance that Wilkes Medical Center will consistently give you the most modern medical care available.
The JCAHO's complaint hotline number for healthcare professional callers and general public callers is 1-800-994-6610.
For more information on The Joint Commission please visit their website at www.jointcommission.org.
Wilkes Chamber of Commerce 2020 Chairman's Award Winner
Wilkes Medical Center President, Chad Brown, FACHE, accepted the Chairman's award from the Wilkes Chamber of Commerce during a virtual awards ceremony on February 4, 2021. Watch a video.
CareScout Award
The Wilkes Medical Center Skilled Nursing Unit qualified for the CareScout's top performer list after earning an "AAA" state rating and maintaining that rating for a four (4) year historical mark of consecutive "AAA" current state ratings. Of the 16,400 government certified nursing home facilities in the United States, only 151 have received this honor.
Women's Choice Award for Emergency Care
Wilkes Medical Center has been named a recipient of a 2017 Women's Choice Award as one of America's "Best Hospitals for Emergency Care."
With 320 hospitals nationwide recognized for emergency care, the distinction places Wilkes Medical Center in the top 8 percent of the 3,725 emergency rooms that report data to the Centers for Medicare and Medicaid Services (CMS).
Healthgrades Patient Safety Excellence Award™

Healthgrades recognizes Patient Safety Excellence Award™ recipients for their excellent performance in safeguarding patients from serious, potentially preventable complications during their hospital stay.
If you need to be admitted into a hospital, the last thing you would expect is to become unnecessarily sicker. Patient safety measures how well a hospital prevents injuries, infections, and other serious conditions based on 14 serious, potentially preventable adverse events.
The Patient Safety Excellence Award recognizes hospitals that have the lowest occurrences of 14 preventable patient safety events. These hospitals are in the top 10% in the nation for patient safety.