For 50 years, the CareNet counseling network has been providing, educating and advocating for progressive mental health counseling for people of all ages across North Carolina. Our expertise, compassion and delivery of spiritually-integrated counseling have resulted in our now serving clients in over 80 North Carolina counties.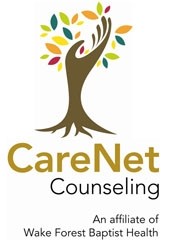 Today, through our affiliation with Atrium Health Wake Forest Baptist, we have become the largest hospital-based program of its kind in the nation. We are certainly proud of this achievement, and it can only be overshadowed by the difference we are making through restoring the mental health of those we serve and the communities we are passionately committed to making stronger.
Each of the community based counseling centers across the state is supported by a local board of directors composed of community corporate, professional and religious leaders.
The professional counselors on the CareNet team represent a wide variety of disciplines, including clinical psychology, professional counseling, marriage and family therapy, clinical social work and substance abuse counseling. Each of our clinical staff members is licensed in their respective discipline, and all have graduate degrees in a mental health field. Many are also graduates of accredited divinity programs, and some are ordained ministers.
What you'll find here is a team of counselors who share a passion for providing quality care in a respectful and nurturing environment to restore hope and renew lives.
Our services include counseling for:
Anxiety/depression
Career/assessments
Children's issues
Crisis and trauma
Grief and bereavement
Marital issues
Men's issues
Religious and spiritual issues
School-related problems
Separation and divorce
Sexual/physical abuse
Step/blended families
Stress management
Women's issues
For more information, visit CareNetNC.org.