Making Miracles Happen
A career in nursing at Atrium Health Wake Forest Baptist is like no other. Because of the size and reputation of our growing Academic Learning Health System, the variety of learning environments our hospitals offer, the broad range of opportunities, and the mobility we provide, we meet our nurses' professional and personal needs at every stage of their careers. And we do it all while keeping the welfare of our patients and their families at the center of everything we do. In their practice, our nurses embrace the Atrium Health Wake Forest Baptist mission to improve health, elevate hope and advance healing – for all.
About Atrium Health Wake Forest Baptist
Atrium Health Wake Forest Baptist's two main components are an integrated clinical system - anchored by Wake Forest Baptist, an 885-bed tertiary-care hospital - that includes Brenner Children's Hospital, five community hospitals, more than 300 primary and specialty care locations and more than 2,000 physicians; and Wake Forest School of Medicine, a recognized leader in experiential medical education and groundbreaking research that includes Wake Forest Innovations.
Wake Forest Baptist's clinical, research and educational programs are consistently rated among the best in the country by U.S. News & World Report. We are also one of the Top 100 Hospitals to Work For according to Nursing Professionals magazine.
Nursing Careers Across Our Network
---
Referral and Bonus Programs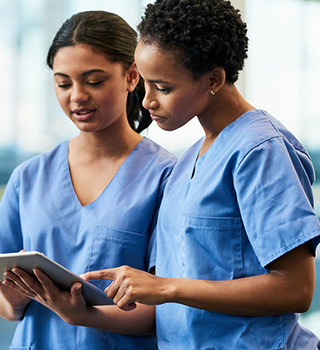 We recognize one of the best sources of new talent for our institution is our current staff.
To encourage referrals of qualified candidates, we offer an employment referral bonus for critical positions in the OR, PACU and inpatient areas at Wake Forest Baptist, High Point Medical Center, Lexington Medical Center and Davie Medical Center.