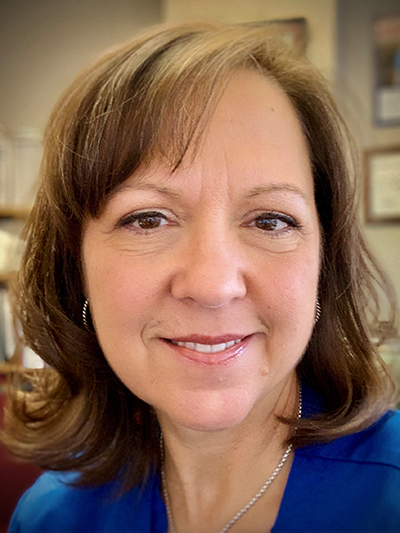 Charlene L. Kramer, MSN, RN, CCRN, CEN, TCRN, clinical educator, Emergency Services, joined Atrium Health Wake Forest Baptist Medical Center in 1997. She is part of a team of educators who trains new graduate nurses and nurses with little or no emergency nursing experience to work in the fast-paced emergency departments across our regional system. Charlene also teaches classes required to work in the ED, such as Advanced Cardiac Life Support (ACLS) and the Trauma Nurses Core Course (TNCC).
Why did you choose to become a nurse?
I felt called to be a nurse to care for people in their greatest time of need. At the time, I lived in Canada and started nursing school there. Since there weren't many nursing jobs in Canada, my plan was to come to America to be a nurse.
Why did you choose Wake Forest Baptist?
When my husband and I moved to Winston-Salem in 1997, we drove by "Baptist Hospital," and I was enamored. I saw the trauma center sign on the highway and thought, "I want to work there!" Since it was affiliated with a medical school, I assumed the environment would be conducive to learning, and I was right! I started as a volunteer in the Emergency Department while I waited for my employment paperwork to be processed. Upon being hired, I began as a nursing assistant in the Trauma ICU, and then moved to the ED. Once I graduated from nursing school, I worked in the Critical Care Unit and later returned to the Emergency Department in 2004.
What has kept you here so long?
The people, the learning environment and the opportunities! On the toughest days, my team has kept me going. We refer to each other as "wamily" – work + family, and we are always there for each other. This organization has "raised me" professionally. I can't imagine being anywhere else!
Tell me about a challenge you've faced during your career and how it has helped you cope during tough times.
As an ED nurse, I have faced many challenges daily. Caring for patients and their families during what could be the worst day of their life has given me a unique perspective on life. I could be having a horrible day, but rarely as bad as some of the patients I have taken care of, so that has helped me cope during tough times. It has also kept my spiritual life healthy, as I do not believe I could do what I do without it.
What makes a nursing career successful?
First and foremost, is doing your best every day, regardless of your practice setting. Second, is helping to grow the nursing profession towards excellence, through leadership, education or patient care. Finally, mentoring newer nurses to grow professionally is essential to our profession. I measure success by how many nurses I have helped "raise up" and how I have given back to my profession.
What would you say to a colleague who may be thinking about leaving Wake Forest Baptist?
I would ask them to evaluate why they are leaving and ask themselves, "Is it worth it?" I have seen several colleagues leave and come back because sometimes we don't know how great we have it until it's gone! I learned this firsthand. In 2001, I left the hospital when we moved out of state for my husband's job. When we returned three years later, and as soon as I had the opportunity, I came "home" to Wake Forest Baptist.