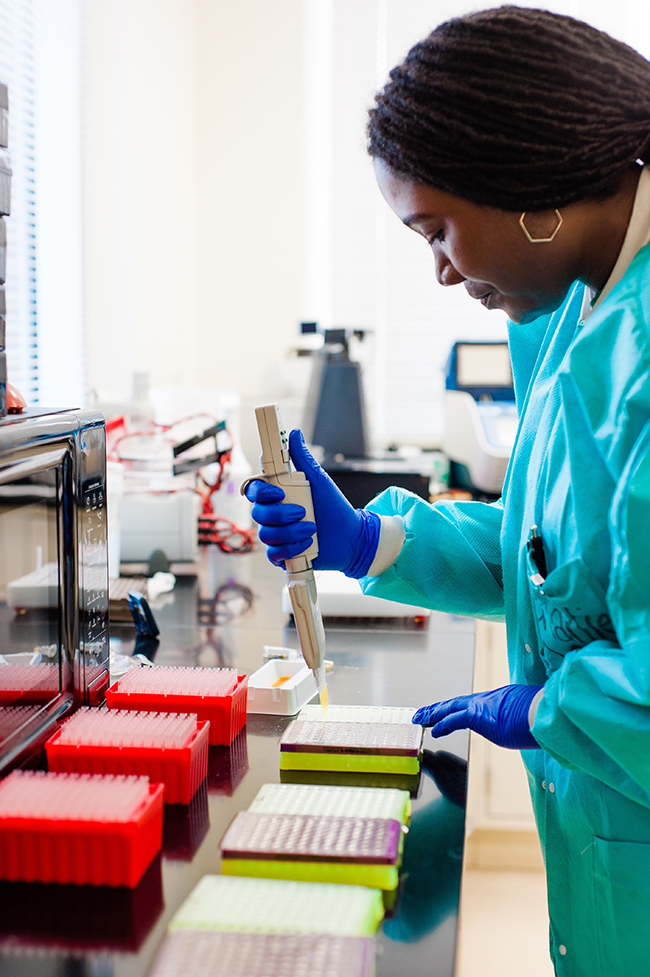 The HLA/Immunogenetics Laboratory at Wake Forest Baptist Medical Center provides critical testing services for:
Patients awaiting kidney, pancreas, and heart transplantation
Patients requiring HLA-compatible platelet transfusions and/or bone marrow transplantation
Patients with conditions or diseases associated with certain HLA antigens
APOL1 testing for patients and potential donors. Visit the APOL1 Gene Testing Services site for more information or to order tests.
Beginnings of the HLA Lab
Our laboratory began in 1969 when Eugene Heise, PhD, established one of the first clinical histocompatibility (HLA) laboratories. In 1970, Jesse Meredith, MD, performed the Medical Center's first transplant, an adult HLA-identical brother-to-brother living donor kidney transplant. Since then, our transplant program has attracted many patients, as well as nationally recognized faculty.
HLA Lab Partners