Here are a few photographic examples of PRA/monthly serum screen sample shipments gone awry.
Not only are all of these cases unsafe for everyone involved, but each is clearly against federal and state regulations regarding proper shipping of clinical specimens. This could land your facility a hefty fine or worse.
Case #1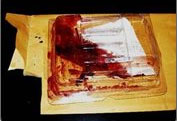 Someone put these glass tubes inside of this plastic case and then into a manila envelope before dropping it into a USPS mail box.
Case #2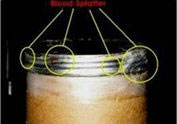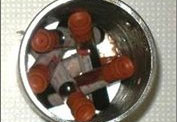 Six glass blood tubes inside a metal can with no packing or absorbent material. There was broken glass and blood spatter everywhere.
Case #3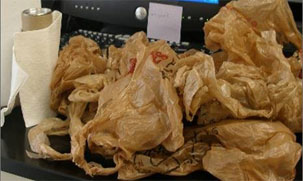 Grocery bags were used as packing material.