When hip pain awoke young Hannah Kloesz one morning in May 2019, her mother, Nicole, knew immediately that something was wrong with her 7-year-old daughter.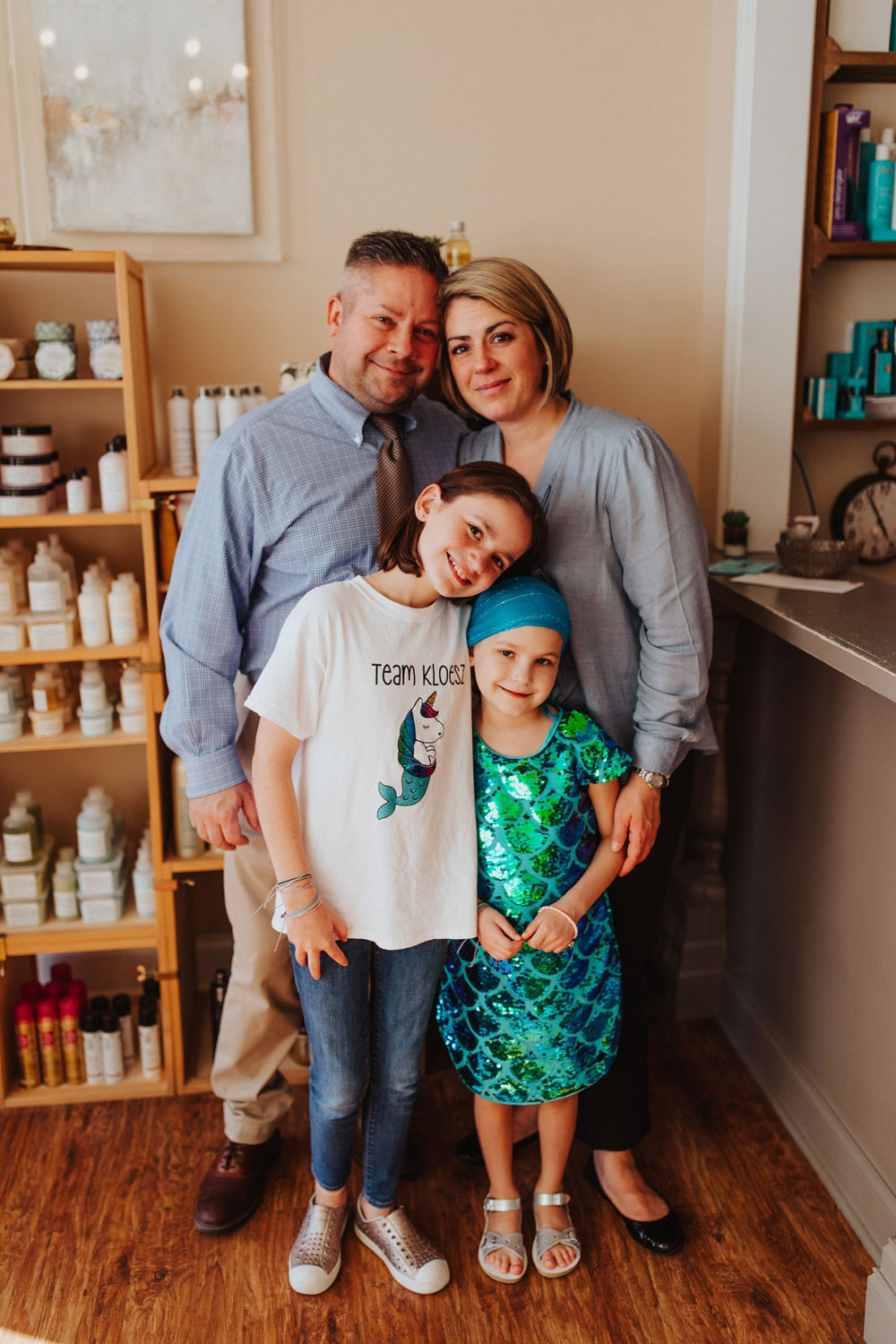 "Hannah never complains or cries about anything, and by that night she wasn't eating," says Nicole, a teacher at Northern Guilford Middle School.
The following morning, Hannah woke up and told her parents she felt better and was ready for another day at St. Pius X Catholic School, where her father, Chris, is the principal. Chris quickly noticed that Hannah couldn't put weight on one of her legs, so he and Nicole called Hannah's pediatrician, who recommended they take her directly to the nearest Emergency Department.
Emergency physicians referred Hannah to Pediatric Hematology and Oncology at Wake Forest Baptist Health – Brenner Children's, the region's leading center for the treatment of cancer and blood disorders in children. There, Dr. Thomas McLean diagnosed Hannah with acute lymphoblastic leukemia, a cancer of the blood and bone marrow that affects white blood cells and is the most common childhood cancer.
The diagnosis was confusing for Hannah and difficult to process for her parents and her 10-year-old sister, Sophia. Nicole and Chris knew they had to put their emotions aside to be Hannah's biggest advocates and learn as much as possible about what Hannah would face in the days ahead. Sophia knew she would have to encourage her little sister to get through a difficult situation.
Nicole says the family found supportive partners in Hannah's care team, whose members made the diagnosis and treatment more understandable.
"They always told me exactly what I needed to know to make the best decisions for Hannah," Nicole says. "If I needed them to repeat or further explain anything, they were always willing to go the extra mile."
Hannah applauds her care team. From the beginning, she says her doctors and nurses have been kind and helpful. In celebrating birthdays and important milestones, such as completed phases of treatment, with the Kloeszes, the care team has come to feel like members of the family.
As Hannah continues to battle leukemia, COVID-19 has presented new challenges for the family. Because of Hannah's added risk from being immunocompromised, the family takes extra measures to ensure they protect themselves from exposure. They sanitize packages delivered to their house, wash their hands frequently and avoid contacting friends while under quarantine.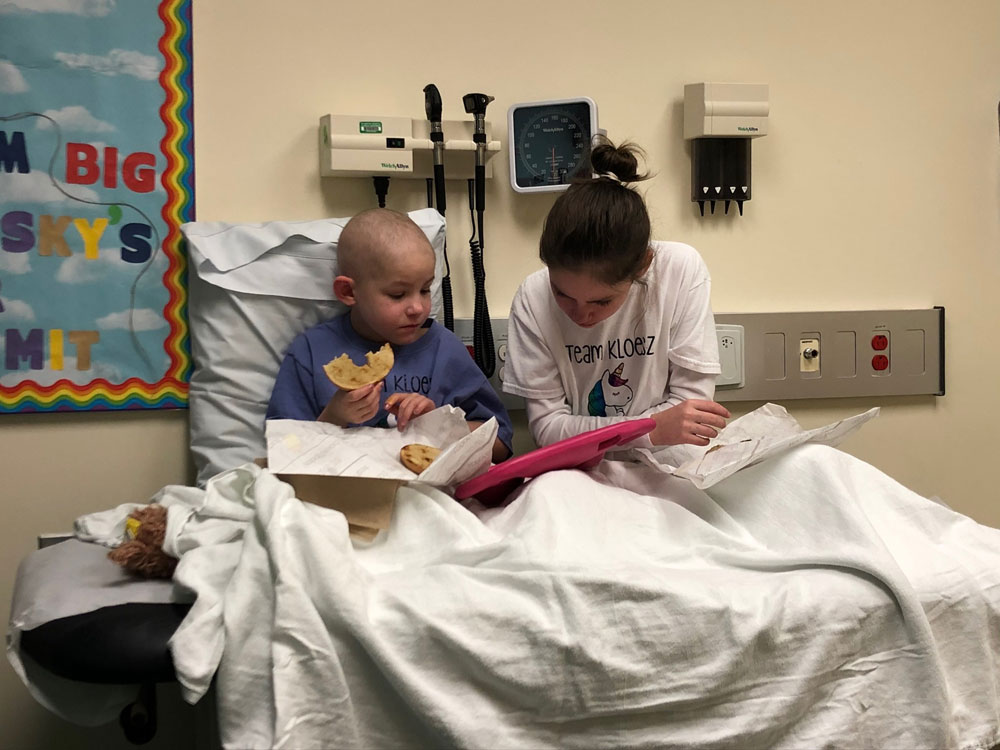 The Kloeszes urge the community to take seriously the stay-at-home order and social distancing guidelines to help families like them. They also recommend reaching out to those who are most at risk for contracting the coronavirus to offer help.
Despite the added stress and concern, Hannah and her family are discovering some benefits from being quarantined. Hannah has enjoyed having more outdoor play time with Sophia while taking advantage of her playground provided by the Roc Solid Foundation. She is also proud to announce she has learned to ride a bike, with a helmet, of course.
The time is also allowing the family to find new ways to give back to the staff and patients at Brenner Children's. This is in addition to what they have already done—providing meals for staff, raising money to buy books and giving out treat bags at holidays. Nicole says these are all simple ways for them to say thank you to a team and a hospital that has done so much for their daughter and for them.
Dr. McLean and his team are extremely grateful to the Kloesz family for their generosity.
"Most families turn inward during a crisis like cancer," he says. "But the Kloeszes have instead shown incredible outward focus and kindness toward us. They are constantly doing things for our team,
and for other patients and families. They are truly amazing, and Hannah is an exceptionally mature 7-year-old. We are pleased she is doing well, and she has an excellent prognosis."
Hannah is already busy planning for the day when the coronavirus threat is no more. She looks forward with excitement to going back to school, seeing her friends and taking a Disney cruise made possible by the Make-A-Wish Foundation.