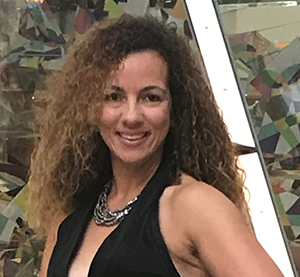 From dancing and figure skating to weightlifting and bike riding, Joy Tavernier, 51, has always been highly active. That is until persistent hip pain slowed her down.
"When I got to the point where I literally had to use my hands to cross my legs, I'm like, OK, this is not normal," says Joy.
She went to see an orthopaedic doctor in Charlotte who diagnosed her with bone-on-bone osteoarthritis in both hips. Which meant the cartilage in her hips was so deteriorated that her bones were rubbing against one another without any cushioning, causing extreme pain and limiting her mobility.
Unfortunately, taking medication for the pain didn't work for Joy. Still, her doctor strongly opposed hip replacement surgery, thinking Joy was too young for the procedure.
"They said I should wait until I could no longer walk. Because the parts (the hip implants) would only last about 15 years, so I would eventually have to get a second replacement."
Understandably, Joy didn't feel great about that recommendation and wanted a second opinion.
A second opinion for the win
A good friend of Joy's received hip replacement surgery from Dr. John Shields, an orthopaedic surgeon specializing in joint replacements at Atrium Health Wake Forest Baptist, and said he was the best in the area. Joy decided to quickly schedule an appointment with him.
After confirming her osteoarthritis diagnosis, Dr. Shields and Joy discussed treatment options. Sharing what the previous orthopaedic doctor had said, Joy asked Dr. Shields what he thought.
"He goes, 'If my hips look like yours and I'm 40, I'd be getting new hips,'" recalls Joy.
Dr. Shields told her that hip replacements could last 30-plus years. It's just that nobody has followed someone for that long to know for sure.
"Total hip replacement is one of the most successful surgeries in all of surgery, so it was Joy's next step to get her back to full activity," shares Dr. Shields.
Joy did a little more research, read great reviews from Dr. Shields former patients, and decided she was ready to get total hip replacement surgery in both hips, also known as a bilateral total hip replacement.
Surgery success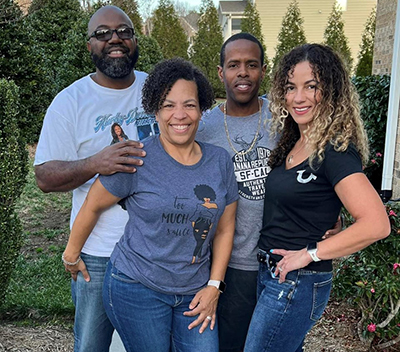 Joy received bilateral hip replacement surgery from Dr. Shields at Atrium Health Wake Forest Baptist's Davie Medical Center, recognized as being in the nation's top 10% for knee and hip replacements by U.S. News & World Report. Dr. Shields used a tissue-sparing approach to minimize pain and ensure a rapid recovery.
Joy's surgeries were a complete success, and both times she went home the same day she had surgery. "She came into surgery in great shape and was highly motivated to return to all her former activities, using her stationary bike to facilitate her rehab," Dr. Shields says.
"From start to finish, the whole joint team at Davie Medical Center was very active in my care," says Joy. "One of the biggest things that made a difference was the exercise plan they put me on ahead of time. It helped me have a better result in the end, and I never really had to take any pain medication. The whole process was great."
Life after surgery
"I don't really have pain at all in terms of movement," says Joy. "I feel great, and I'm glad that I did it when I did.
"I love riding my bike, kickboxing and getting in and out of my sports car, and now I can keep doing all those things thanks to Dr. Shields. I would recommend Dr. Shields and Wake Forest Baptist to anyone."
Learn more about our orthopaedic and joint replacement services.