Hepato-pancreato-biliary (HPB) surgery consists of the general surgical treatment for benign and malignant diseases of the liver, pancreas, gallbladder, and bile ducts. These are among the most challenging and complex surgical procedures performed in General Surgery and require a high degree of expertise and skill.
Wake Forest Baptist has a dedicated multidisciplinary team committed to the diagnosis and treatment of complex diseases of the liver bile duct, gallbladder and pancreas. Our team specializes in minimally-invasive approaches including laparoscopic, robotic and endoscopic techniques.
Quality of Care
This multidisciplinary team effort was a contributing factor in Wake Forest Baptist being being designated as a National Pancreas Foundation Center for the treatment and care of patients with pancreatic cancer.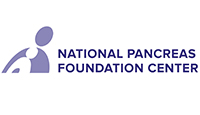 NPF Centers put emphasis on treating the "whole patient" with a focus on the best possible outcomes and an improved quality of life.
As a designated center, Wake Forest Baptist will seek to advance research and lead the way for heightened awareness and understanding of pancreatic cancer among community physicians, allied health professionals, patients, families and the general public.
Conditions Treated by HPB Surgery
Liver Tumors – Tumors of the liver can be either primary liver cancers or liver metastases from other sites in the body. The most common tumor to metastasize to the liver is colorectal cancer. Another type of tumor that metastasizes to the liver is a neuroendocrine tumor of the gastrointestinal tract.
Pancreas Tumors – Cancers of the pancreatic duct are the most common but patients can develop neuroendocrine tumors of the pancreas as well as cystic tumors that can either be precancerous or malignant upon presentation.
Gallbladder and Bile Duct Tumors – These types of cancers are relatively rare but when found can require extensive general surgery to treat.
Types of HPB Surgery
The treatment of patients with hepatopancreatobiliary tumors is facilitated by a multidisciplinary conference which meets regularly to discuss new patients and formulate a treatment plan.
Those present include: your general surgeon, medical oncologist, interventional radiologist, and radiation oncologist and people from diagnostic radiology and nursing.
Liver Tumors – Primary liver cancer can only be cured with resection or liver transplantation. Metastatic colorectal cancer to the liver can only be cured with complete surgical removal of all disease. Sometimes ablative therapy (using heat and radio waves destroy tumor cells) is used in conjunction with resection or when the patient's tumor is not operable with conventional general surgery. Minimally invasive techniques are also being used to remove liver tumors with smaller incisions and this may help with postoperative recovery and reduce the incidence of wound infection.
Pancreas Tumors – Surgical removal of pancreatic malignancies is the only chance for cure. If the tumor is located in the head (figure of pancreas anatomy) of the pancreas a Whipple resection may be necessary with possible blood vessel reconstruction if needed. For tumors located in the body and tail of the pancreas minimally invasive techniques can be used with similar benefits as in liver surgery.
Gallbladder and Bile Duct Tumors – Besides liver resection being the treatment of choice for these tumors, often patients may need their bile duct reconstructed by the general surgeon depending on the degree of tumor involvement or if the bile duct is blocked by tumor.