Current Residents
Morgan Cantley, PharmD, 2021

Initially when looking at programs, I knew I wanted to be at an academic medical center that prioritized education and innovation with a myriad of rotation opportunities and PGY2 options. With multiple interest areas, the flexibility of rotation scheduling at Wake Forest Baptist Health and the 6-week rotation blocks have allowed me to become fully immersed in my rotation experiences so that I may confidently choose a career path that is best suited towards my interests. This flexibility would not be possible without the camaraderie among the pharmacy department and other health-care professionals throughout Wake Forest Baptist Health. The welcoming and supportive nature I felt throughout my interview continued to ring true when I stepped foot on campus as a resident. My preceptors, advisors, and co-residents genuinely care about my success while challenging me to be the best pharmacist I can be each day, and for these reasons, Wake Forest Baptist was the perfect fit for me!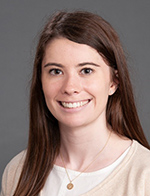 Catie Cash, PharmD, 2021

I was fortunate to participate in the Pharmacy Internship Program at Wake Forest Baptist as a student pharmacist and witness first-hand the compassionate care the pharmacy team provides for their patients. I was drawn to the family atmosphere and blown away by the dedication and commitment preceptors, program directors, and department leadership demonstrate for their students and residents alike. The elective-based curriculum has allowed me to personalize my residency experience based on my career goals, while the layered-learning approach and teaching certificate program have allowed me to pursue my passion for mentorship and academia. Finally, I was inspired by Wake Forest Bpatist's commitment to philanthropy in the Winston-Salem community through the DEAC (Delivering Equal Access to Care) Clinic. The sense of community I felt as a student intern has only strengthened as Wake Forest Baptist has become the professional home I had been hoping for, and I am so grateful for the opportunity to serve our patients alongside the best co-residents, preceptors and mentors out there!
Jack Dierckes, PharmD, 2021

As I was researching residency programs, Wake Forest Baptist checked all of my boxes. The flexible rotation schedule paired with the diverse projects and teaching experiences offered at Wake Forest Baptist provided an opportunity to grow and develop as a professional and lay the groundwork for the rest of my career. However, the family feel of Wake Forest Baptist was what made them stand out the most. It was clear to me how invested the pharmacy department was in the development of their residents. Since starting my residency, I've been surrounded by supportive mentors and amazing co-residents that have further reinforced everything that stands out about Wake Forest Baptist. I'm so grateful to be a part of this program and excited for rest of the year!
Carolyn Hill, PharmD, 2021

As a P4 student applying for residency, I was searching for a program that was challenging enough to help me grow, but supportive enough to help me excel. Flexibility was also very important to me. I wanted to be at an academic medical center that offered diverse rotations, valued research, and provided opportunities to mentor and teach younger pharmacy students (those of you who are currently applying know that there are many schools that satisfy these criteria). But as I started to interact with representatives from different programs, Wake Forest Baptist consistently stood out. There is a strong sense of community and respect among the residents and preceptors here that has been evident throughout my entire experience; this sense of camaraderie really cemented my decision. I knew that I would be equally challenged and supported as I advanced in my training, and I couldn't wait to get started!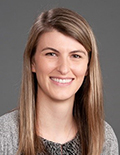 Lydia McKay, PharmD, 2021

It's hard to imagine a residency program full of people who care about their residents more than the preceptors and program directors at Wake Forest Baptist. After my interview, I knew that I would be valued not only as a developing pharmacist and practitioner, but as a person. The preceptors, program directors, and pharmacy staff have created a positive environment that facilities and encourages learning whether it be during rotation, staffing, or through research. Wake Forest Baptist has provided the tools and structure to develop my knowledge base and clinical skills while simultaneously allowing for flexibility to pursue my interests. One of the aspects that first attracted me to the program was the minimal required rotations. I was able to set up rotations to suit my interests and needs to really turn the residency into my own program. I am so thankful to be a part of the Wake Forest Baptist family and am excited to experience the rest of the year!
Katherine Taylor, PharmD, MBA, 2021

When making my residency decision, I knew that a program at a large academic medical center would provide access to the most diverse rotational experiences available and in turn, help me become a great clinical pharmacist. While these experiences were at the top of my professional considerations, I also wanted a community and network that would help me grow not just as a pharmacist, but, through support and mentorship, as a person. Throughout the interview process, it became abundantly clear that while publications, academic success, and challenging rotations are important, it is equally important to be a pharmacist with character. The goal at Wake Forest Baptist isn't just to develop the pharmacist, but to also develop the person. Since beginning the program, I have both witnessed and thrived within Wake Forest Baptist's community environment. For example, pharmacists are welcomed as part of the medical teams and medical residents ask countless questions as they navigate being a new physician. Additionally, attending physicians always encourage pharmacy's participation and respect our recommendations. Finally, pharmacy preceptors challenge you by fostering autonomy with an appropriate level of support. For me, Wake Forest Baptist is the perfect learning environment, and I can't wait to see what the rest of the year will bring.
---
Past Residents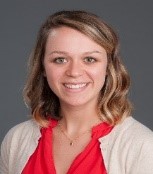 Brooke Brown, PharmD, 2020

When I was looking for residencies, I knew I wanted to be at an academic medical center that provided care to a diverse patient population, was close to my hometown, and encouraged residents to create individual career paths by offering numerous electives, a teaching certificate, and professional development. After my interview at Wake Forest Baptist, I knew this was exactly where I wanted to be. Not only did Wake "check all the boxes", but the atmosphere of support, inspiration, and compassion were palpable. Since becoming a resident here, I truly feel as if I am part of this huge family and I couldn't be happier. I look forward to an exciting year strengthening my pharmacy knowledge by engaging with learners and preceptors on challenging rotations, obtaining a teaching certificate, bonding with my co-residents, and hopefully enhancing many patient lives along the way.
Grace Elsey, PharmD, 2020

I was drawn to Wake Forest Baptist because of the palpable sense of camaraderie and respect among the residents and preceptors. The opportunity to learn from a tremendous breadth of clinical expertise has allowed me to advance my training in a way I did not think possible. With our elective-focused program, each resident has a purposeful rotation schedule that can be individualized to a variety of interests. Additionally, passionate mentors alongside the most supportive program director has made Wake Forest Baptist feel like home. I am grateful to be a part of the Wake Forest Baptist family and thrilled for all the opportunities that await!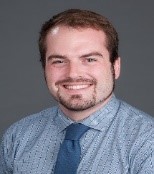 Brad Erich, PharmD, 2020

When I interviewed at Wake Forest Baptist, it did not feel like much of an interview (in a good way). I felt as though my interviewers were trying to get to know me as a person rather than another residency candidate and that really struck a chord in me. The opportunities for growth and rotation flexibility have also been a huge draw, in addition to the attentiveness of the program leadership to the residents. Wake Forest Baptist presented itself and still does feel like a family rather than a job, and I believe that is arguably one of the most important components of a successful residency.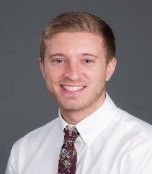 Zach Gruss, PharmD, 2020

"Why NOT Wake?" Fortunately, I was able to complete the majority of my fourth-year pharmacy school rotations at Wake Forest Baptis, which provided me a sense of what the ideal learning environment should be. One of the most enticing features of the residency program at Wake Forest Baptist is that it is the epitome of personalized, resident-centered learning. The program is structured to allow residents to select the majority of their rotations, so each person may learn what truly interests them. Furthermore, the patient population at Wake Forest Baptist is extensive, and provides exposure to treating disease states that are not frequently seen at other institutions. I knew that I wanted to continue to enhance my knowledge and proficiency for treating patients with delicate disease states, and Wake Forest Baptist provides a learner-friendly environment to make this possible for me. This environment is comprised with individuals that exhibit compassion for their patients in everything that they do, and I wanted to contribute to this ongoing tradition. As a student, I knew that I wanted to continue to give back to future generations of pharmacy students through mentorship and precepting. After experiencing Wake Forest Baptist's layered-learning model, I knew that this method of teaching matched my teaching philosophy. Additionally, Wake Forest Baptist is geographically sound, as it is close to my family and is filled with surrounding activities to keep me busy outside of residency. For these reasons I realized that Wake Forest Baptist was my ideal learning location, and I continue to ask myself, "Why NOT Wake?"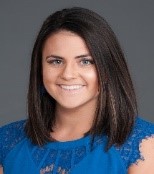 Kara Kubbs, PharmD, 2020
Wake Forest Baptist had so many appealing qualities to me as a residency program that gained my interest with a big component being the flexibility and customization of rotations. I loved the fact that Jim worked personally with each of us to meet our career goals and personal interest to hand design a schedule without being locked into a large number of required rotations. While this was a big part of what dew me to Wake Forest Baptist, what really sold me on the program were the people and environment. During my interview day, every individual I met was so welcoming and it was evident how invested preceptors were in the residency program. This family-focused environment that sought to support residents was what set Wake Forest Baptist apart for me.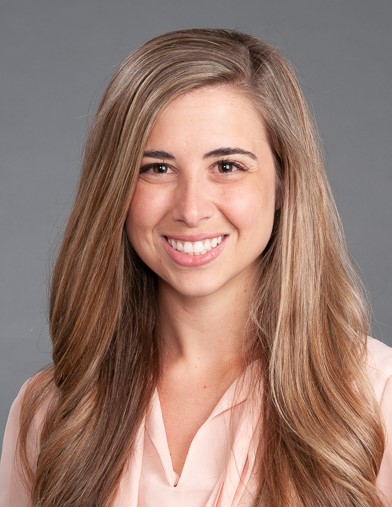 Kaci Shuman, PharmD, 2020

Because my professional interests include oncology and pediatrics, I was initially drawn to Wake Forest Baptist because of the impressive amount of experiences in these areas. I was also excited by the opportunity to continue my training at an institution like Wake Forest Baptist where there is a long-standing tradition of progressive pharmacy practice. However what impressed me the most about Wake Forest Baptist on my interview day and what continues to impress me is the welcoming and supportive culture that surrounds the program. I feel extremely fortunate to be a part of a program that is invested in both my professional and personal growth and to have the opportunity to learn from some of the best pharmacy practitioners in the country. I truly could not imagine a better place to continue my training as a PGY1 resident!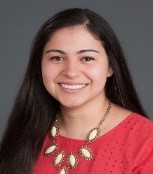 Marin Abousaud, PharmD, 2019

After researching various large academic medical centers and speaking with the past and current Wake Forest Baptist residents, I knew Wake Forest Baptist was where I wanted to complete my PGY1 residency training. Wake Forest Baptist offered many of the qualities I was seeking in a residency program, such as a wide variety of clinical rotations, superb mentorship and research opportunities, and a diverse patient population. With all of these incredible opportunities, the deciding factor that ultimately made me chose Wake Forest Baptist was the family feel I experienced during my interview. I will never forget my interview day and how at home I felt with the residents and the preceptors. Each preceptor is truly dedicated to your personal and professional development which was very important to me. I'm so honored to work alongside and learn from some of the best healthcare professionals in the nation and I'm very excited for what this year has in store for us!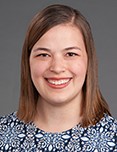 Rachel Boardman, PharmD, 2019

My desire for pursuing a residency was sparked as I saw firsthand with my grandfather's care the impact that pharmacists can make on patient outcomes. I was driven to complete a challenging residency program that would develop me into a well-rounded and proficient pharmacist, through working with unique clinical cases and outstanding preceptors. With an elective-focused program, Wake Forest Baptist provides countless opportunities to pursue different areas of clinical interest. I also wanted a program that would support my desire to be involved in Academia later in my career through the completion of a Teaching Certificate program and numerous interactions with pharmacy students. Something that Wake Forest Baptist truly values and was important to me is that the needs of the patient come first. This is evident across all areas of patient care with interprofessional collaboration as a strong focus. From the first time I visited Wake Forest Baptist, there was clear evidence of a supportive environment, dedicated to my personal and professional growth as a resident. I am very grateful to have been welcomed so warmly into the Wake Forest Baptist family and am thrilled for all of the new opportunities this year!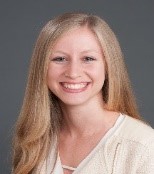 Alyssa Bradshaw, PharmD, 2019

The environment at Wake Forest Baptist is inspiring! The people here are like family and strive to encourage you, while also challenging you to grow as a more competent and confident clinical pharmacist. I wanted to complete my residency at an academic medical center that offered a wide variety of learning opportunities through elective rotations, longitudinal projects and the chance to teach and precept students. Wake Forest Baptist offered all of these opportunities along with specialized clinical preceptors and a supportive family environment. As a student, I was drawn to Wake Forest Baptist as a nationally recognized academic medical center and completed many of my P4 rotations here. Those rotations showed me how much this health system had to offer and how much more I could learn here as a resident. My husband and I have also become very involved with the local community and love living in Winston-Salem. I am so thankful to be here and am excited for the journey ahead!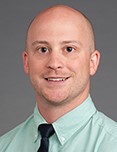 Tyler Stone, PharmD, 2019

Once admitted to pharmacy school, my academic and experiential education opportunities highly influenced the characteristics I wished to pursue for residency training. I discovered that my career goals correlated with receiving residency training at a large academic medical center. I placed emphasis on residency programs that include a robust variety of rotations, PGY2 opportunities, research and teaching experiences, and a challenging environment with a supportive atmosphere. Wake Forest Baptist quickly stood out due to the progressive pharmacy practice, the investment in the residency program, and quality of residents produced in years past. Ultimately, Wake Forest Baptist was the best fit for me due to the balance of opportunities to learn from a diverse group of highly skilled healthcare providers while still having the support needed to effectively grow as a new pharmacy practitioner.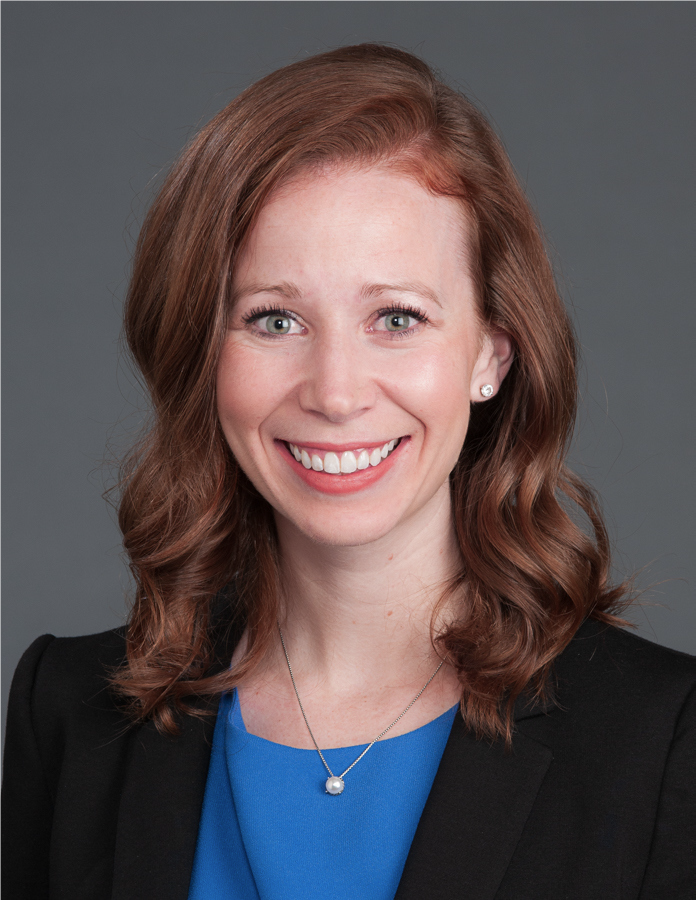 Kate Summers, PharmD, 2019

Throughout pharmacy school, I knew I wanted to complete post-graduate training in order to further the knowledge and skills obtained in pharmacy school. Several characteristics were important to me as I searched for a fitting residency program. First, I was seeking a residency program at a large, academic medical center with a diverse patient population and a multitude of rotation opportunities. I was also seeking a residency that offered ample teaching and research opportunities. Lastly, it was important to me that I participated in a residency with a supportive atmosphere. It is truly the environment and people that ultimately drew me to Wake Forest Baptist. I felt at home during my interview at Wake Forest Baptist, and it was (and continues to be) evident to me that the preceptors and community at Wake Forest Baptist are devoted to the growth of residents. I could not imagine a better place to complete my PGY1 Residency!
Sara Valanejad, PharmD, 2019

As a P4 student, I would hear about the incredible experiences students had while on rotation at Wake Forest Baptist. After looking into the PGY1 residency program, it was obvious why Wake Forest Baptist had this amazing reputation. I was looking for a residency program with a wide variety of elective opportunities and the option to complete a teaching certificate at a large academic medical center. Wake Forest Baptist easily met these qualities and offered so much more. Throughout my interactions with current/past residents and preceptors, I felt a strong sense of family at Wake Forest Baptist, which is something I highly value in a residency program. I am happy to say that I have already experienced this support since becoming a member of the Wake Forest Baptist team. I feel very fortunate to continue learning and growing as a healthcare professional at Wake Forest Baptist.