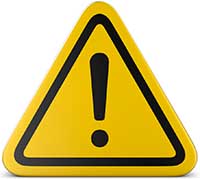 Updated: Thursday, May 28, 2020
To help protect patients, family members and health care workers from the spread of COVID-19, effective Tuesday, March 31, no visitors will be allowed in any Wake Forest Baptist Health ambulatory clinic or outpatient ancillary service area with the following exceptions:
Patients who are minors may be accompanied by 1 healthy family member/guardian.
Patients who need help with communication, decision-making or mobility may be accompanied by one 1 healthy support person.
Patients undergoing sedation or invasive procedures may be accompanied by 1 healthy support person.
New: Pediatric patients undergoing surgery may now be accompanied by two parents in the pre- and post-op areas. During surgery, parents will be asked to wait in their cars if possible, as waiting areas are closed.
No visitors are allowed at any of Wake Forest Baptist Health's inpatient facilities, except in the following situations:
Hospitalized minors (maximum of 2 family members/guardians per day).
In oncology areas, patients at end of life may have 2 visitors at bedside.
Patients needing help with communication, decision making or mobility (maximum 1 healthy support person). This includes visitors who are health care agents for patients who lack medical decision-making capacity.
Patients giving birth (maximum of 1 healthy family member or support person).
In critical care areas, no visitors are allowed unless end of life is expected within 48 hours.
In addition:
Children 12 and under, including siblings of patients, may not visit.
Access will be limited to certain entrances at each hospital within the Wake Forest Baptist Health system. Signage will direct visitors to the appropriate entrances.
All visitors will undergo screening for fever, cough or other symptoms of respiratory illness.
While visitor restrictions are in place, emotional support animals are not allowed. Service animals are always welcome.
Families with special situations in either the outpatient or inpatient setting should contact their care team and attending physician.