Debinski Receives Hearn Professorship
Waldemar Debinski, MD, PhD, was honored as the inaugural Tom and Laura Hearn Professor for the Brain Tumor Center of Excellence during an event at Old Town Club on Dec. 11, 2019.
Debinski is director of the Brain Tumor Center of Excellence and leader of the Neuro-oncology Program at Wake Forest Baptist Health's Comprehensive Cancer Center.
As one of a select few neuro-oncology researchers in the world, he has focused his work over the last 25 years on brain tumor research. His discoveries have led to numerous translational applications such as drug conjugates, tumor vaccines and T-cell immunotherapy. He also serves as an outstanding mentor and role model for junior faculty and a spiritual inspiration to many seasoned professors.
The professorship honors the philanthropy, vision and leadership of former Wake Forest University President Thomas K. Hearn Jr., PhD, and his wife, Laura. He was treated for a brain tumor at the Comprehensive Cancer Center and died in 2008 from complications of the disease.
Before and since his death, the Hearns rallied friends, family and the community to support the Brain Tumor Center of Excellence, and the professorship is in recognition of their work.
CIPT Extends Support for Pediatric Trauma Research
Recent grants from the Childress Institute for Pediatric Trauma (CIPT) have helped researchers across the country learn about the impact of heading the ball in youth soccer, better diagnose intracranial hemorrhages in children and promote optimal pediatric resuscitation techniques.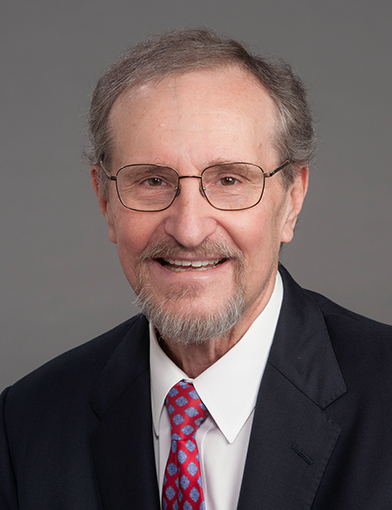 An $80,000 grant is funding the research "Characterizing Head Impact Exposure in Competitive Youth Soccer," led by researchers at the Virginia Tech-Wake Forest University School of Biomedical Engineering and Sciences.
Researchers at Dayton Children's Hospital in Ohio received a grant of nearly $25,000 for their work "Defining the Operating Characteristics of Near-Infrared Spectroscopy (NIRS) in the Diagnosis of Pediatric Traumatic Intracranial Hemorrhage."
A grant of $36,600 funded the "Prospective, Observational, Multicenter Study of Optimal Resuscitation in Pediatric Trauma," led by faculty at Cincinnati Children's Hospital in Ohio.
"The Childress Institute remains committed to enabling research that will save children's lives across the country and around the world," said J. Wayne Meredith, MD, CIPT's medical director. "On behalf of our donors who so generously support us, we are proud to continue these investments in life-saving medical knowledge."
Other CIPT grants of $50,000 or more in recent years have funded multiyear studies at such institutions as Boston Medical Center, Columbia University Irving Medical Center in New York, the Medical College of Wisconsin and the University of Louisville School of Medicine. The CIPT also provided $175,000 to support Wake Forest researchers' seven-year study known as iTAKL (Imaging Telemetry and Kinematic ModLing) that examined head impacts in youth football.
Shaw Retires from Memory Counseling Program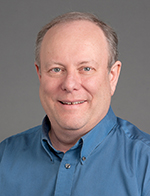 Edward G. Shaw, MD, MA, professor of gerontology and geriatric medicine and founding director of the Memory Counseling Program at Wake Forest Baptist Health, has retired.
Shaw was chair of radiation oncology at Wake Forest Baptist when his late wife Rebecca was diagnosed with early onset Alzheimer's disease. The diagnosis spurred him to shift careers, earn a master's degree in counseling at Wake Forest University and launch the program at the Sticht Center for Healthy Aging and Alzheimer's Prevention in 2011.
The program offers a team approach to support people living with cognitive impairment or dementia and their family care partners. Philanthropic gifts cover about half of the program's costs. Many current and former clients and families give to the program to help make sure others who are going through similar journeys have access to its services.
Shaw also co-wrote the books Keeping Love Alive as Memories Fade: The 5 Love Languages and The Alzheimer's Journey.
High Point Medical Center Capital Campaign Tops $33 Million
The Campaign for High Point Medical Center, a capital campaign that began in 2016, concluded in late 2019 after raising more than $33 million to benefit cardiology, oncology and surgical services at the medical center.
Funds generated by the campaign are being used to upgrade medical equipment and technologies, renovate spaces to better meet the needs of our patients and families and expand specialized services that allow more patients to be treated close to home. Specific projects include a complete reconstruction and renovation of the third floor of the medical center facility, which houses operating rooms.
The funds raised have greatly enhanced several centers of excellence, notably the Congdon Heart and Vascular Center. The modernization of facilities, advanced technologies and innovative programs is one example of how the Wake Forest Baptist Health system is providing specialized services in more of the communities it serves.
Causby Family Honored for ALS Support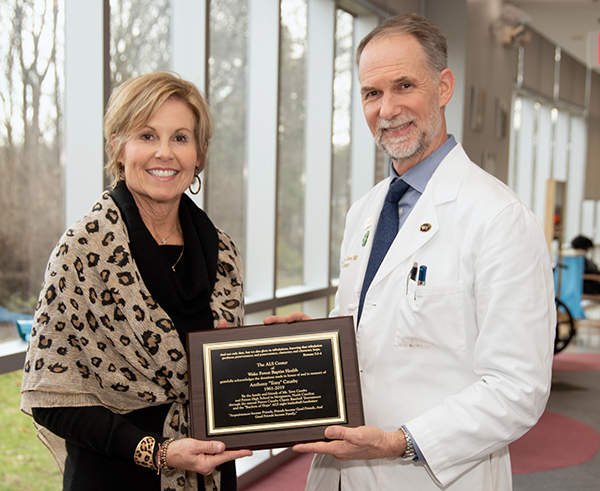 James Caress, MD, professor of neurology, presented Karen Causby with a plaque honoring her family's philanthropic support of Wake Forest Baptist Health's ALS Clinic and ALS research in memory of her late husband, Tony Causby.
Tony, a resident of Morganton, North Carolina, was a patient in the ALS Clinic. He died in March 2019 at age 58, three years after his diagnosis. The Causbys' two 16-year-old sons, Ty and Tripp, sold t-shirts to raise money for ALS research and their baseball team.