Current Residents
Olivia Randazza, PharmD

As a PGY1 resident at Atrium Health Wake Forest Baptist, I thoroughly enjoyed my infectious diseases consult rotation. Additionally, my experience as a first year resident at Wake was amazing. My clinical skills grew exponentially during this year, and I felt consistently supported by the mentors around me. When it came time to choose a place for PGY2, I had no doubt that Wake was where I wanted to continue my training. Our infectious diseases PGY2 program is well balanced and provides exposure to all major areas of infectious diseases including ID consults, ID clinic, antimicrobial stewardship, home infusion and more. I enjoy serving immunocompromised patients and, given our large population of patients living with HIV, transplant services and comprehensive cancer center, I have been able to learn from a variety of patient cases. Research was another area in PGY2 that I knew I wanted to prioritize. At Wake, I have been able to learn from experienced research mentors and work on meaningful projects. I am beyond grateful to continue my year as the PGY2 infectious diseases resident at Atrium Health Wake Forest Baptist!
---
Past Residents
Ashley Logan, PharmD

When searching for a PGY2 residency program, Wake Forest Baptist consistently exceeded my expectations and always stood out among other programs. The program has robust and in depth rotational opportunities in infectious disease, as well as a strong focus on practice-changing research and the education of learners. It was also evident during my interactions with the preceptors from Wake Forest Baptist (even virtually!) how much they care about their residents and how devoted they were to resident-centered learning; these were the values I admired most about this program and solidified my decision. I have been overwhelmed by the kindness, support, and excitement from the pharmacy staff, and their desire to support residents. I am elated be able to complete my PGY2 in Infectious Diseases here at Wake Forest Baptist!
Zachary Gruss, PharmD, 2021
My perspective to the question "Why Wake?" is unique, as I am currently in my third year at the institution. Fortunately, I was able to complete the majority of my fourth-year pharmacy school rotations here at Wake Forest Baptist Health, which provided me a sense of what the ideal learning environment should be. As a student, I wanted to complete my residency training at an institution that is dedicated to education, treats a complex patient population, and contributes to practice-changing research. To this date, Wake Forest Baptist continues to meet all of these requirements. During my PGY1 year, I was able to capitalize on the numerous elective rotation experiences and teaching certificate the program offers. Truthfully, the program structure is the epitome of personalized, resident-centered learning. This helped me grow as a well-rounded pharmacist and solidify my decision to complete a PGY2 in infectious diseases. My experience thus far has been extraordinary, as I have been able to train alongside some of the most intelligent and influential professionals. For these reasons, I am elated to call Wake Forest Baptist home. Here's to another great year!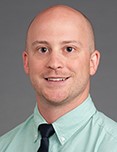 Tyler Stone, PharmD, 2020

During pharmacy school, my academic and experiential education opportunities highly influenced the characteristics I wished to pursue for residency training. I discovered that my career goals correlated with receiving residency training at a large academic medical center. I placed emphasis on residency programs that include a robust variety of rotations, PGY2 opportunities, research, and teaching experiences. It was essential that I find a program that could challenge me while maintaining a supportive atmosphere. As a PGY1 at Wake Forest Baptist, I quickly realized that it was the perfect place to complete my PGY2. I could not be happier to be completing my PGY2 in infectious diseases alongside such a talented group of highly skilled healthcare providers that support my efforts to grow as a budding Infectious Diseases pharmacist.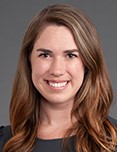 Liz Caulder, PharmD, 2019

Wake Forest Baptist not only met, but exceeded all of the qualities I was looking for in a residency program. I knew that I wanted to continue my clinical training through a PGY1 and a PGY2 residency at a tertiary academic medical center. Wake Forest Baptist provided many acute care rotation opportunities and a multidisciplinary environment that would allow me to teach, learn, and grow on a daily basis. Wake Forest Baptist had impressive research opportunities, a teaching certificate, and many flexible rotation options. What ultimately solidified my decision to pursue a residency at Wake Forest Baptist was the supportive and caring environment of the pharmacy department. I was overwhelmed by the passion for patient care and the incredible culture that Wake Forest Baptist upholds. Going into my PGY2 year, I am proud to call Wake Forest Baptist home and excited for another great year!
Where Are They Now?
2003-04

Carmen Faulkner-Fennell:

Antimicrobial Stewardship Program Coordinator, Prisma Health-Upstate, Greenville, SC
2004-05

Heather Cox Hall:

Clinical Coordinator for Infectious Diseases and PGY2 Infectious Diseases RPD, University of Virginia Health, Charlottesville, VA
2005-06

Brandon Bookstaver:

Associate Professor and Director of Residency and Fellowship Training, University of South Carolina College of Pharmacy
2006-07

Ashley Marx:

ID Specialist and Assistant Professor, University of North Carolina Medical Center, UNC Eshelman School of Pharmacy
2007-08

Hannah Russo:

Medical Science Liaison, Shionogi, Inc.
2009-10

Whitney Nesbitt: Vaccines Medical Science Liaison, GSK
2010-11

David Cluck:

Assistant Professor, East Tennessee State University Gatton College of Pharmacy, Johnson City, TN
2011-12

Rebekah Wrenn:

Coordinator of Infectious Diseases Pharmacy Programs and PGY2 Infectious Diseases RPD, Duke University Medical Center, Durham, NC
2012-13

Kate Kupiec:

ID Specialist, Oklahoma University Medical Center, Oklahoma City, OK
2013-14

Kristina Rokas:

ID Specialist, Maine Medical Center, Portland, ME
2014-15

Katie Wallace:

ID Specialist and PGY2 Infectious Diseases RPD, University of Kentucky HealthCare, Lexington, KY
2015-16

Dustin Carr:

ID Specialist, Allegheny General Hospital, Pittsburgh, PA
2016-17 Mary Banoub: ID Specialist, Atrium Health Wake Forest Baptist, Winston-Salem, NC
2017-18

Jessica Smith:

ID Specialist, The Ohio State University Wexner Medical Center, Columbus, OH
2018-19

Elisabeth Chandler:

ID Specialist and PGY2 Infectious Disease RPD, Lee Health, Fort Myers, FL
2019-20 Tyler Stone: Medical Science Liaison, ViiV Healthcare
2020-21 Zachary Gruss: ID Specialist, Promedica Toledo Hospital, Toledo, OH
2021-22 Ashley Logan: ID/OPAT Specialist, University of Kentucky HealthCare, Lexington, KY
2022-23 Olivia Randazza: ID Specialist, Atrium Health Wake Forest Baptist, Winston-Salem, NC