The Wake Forest Baptist Health Lexington Medical Center Foundation nurtures and builds community relationships and financial support to preserve the high quality and compassionate health care provided in our community.
Impact of Giving
Your support has a positive impact on the well-being of our community, ensuring state-of-the-art health care is accessible to you right here at home.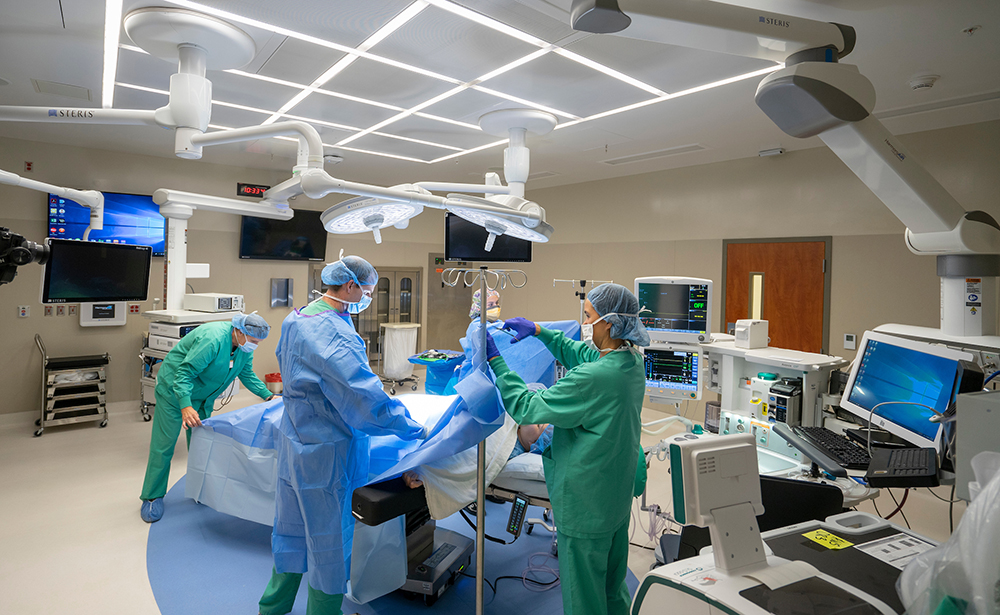 Surgical Facility Campaign
This is Our Hospital – Yesterday. Today. Tomorrow.
In 2019, Lexington Medical Center completed a new state-of-the-art surgical facility. The new facility and its technology will:
Increase precision and accuracy inside the operating room
Give surgical staff easier access and better mobility during surgery
Reduce surgical time, allowing LMC to accommodate more patients
Ensure our community has access to the latest medical procedures
Help retain our base of surgical providers and recruit outstanding new physicians
At a total cost of $31.5 million, the project represents a major investment for Wake Forest Baptist Health. The Lexington community supported this much-needed facility through a $3 million fundraising campaign that concluded in December 2019.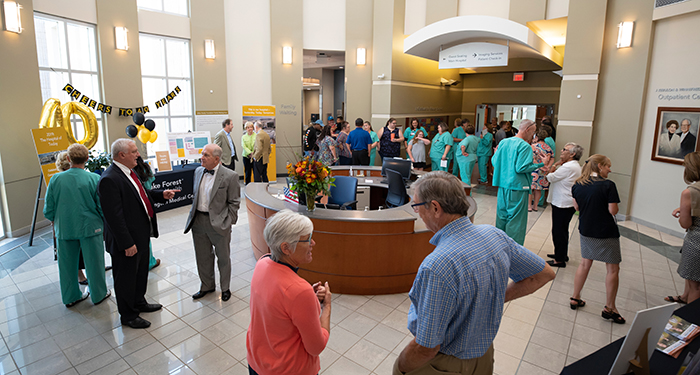 The 26,500-square-foot facility includes:
Four new operating rooms, each more than 700 square feet
A new 1,200-square-foot family waiting area
Two private family consult rooms
Nine post-operative recovery bays
A post-operative isolation room
For patient convenience, our new Surgical Services Facility is connected to the main hospital and serves all surgical procedures, from cases that may require a hospital stay to minimally invasive, outpatient procedures.
At Lexington Medical Center, our mission is to provide the very best care for our patients. This new surgical facility will help us evolve to meet these critical needs of our community by offering the most modern surgical services close to home, sparing our patients and their families from having to drive long distances for their care.