January 6, 2023: Park Assist
Finding a parking space in the visitor decks can be challenging for patients and visitors. Vehicles often circle the same levels or sit and wait for someone to leave, creating traffic backups and unsafe conditions.
To make it easier and faster for patients and visitors to find open parking spaces, Parking Services worked with Information and Analytic Services (IAS) and Planning, Design and Construction to install a new parking guidance system in Visitor Decks A and C. The system will go live in Deck C on Friday evening, January 6, and the one in Deck A will go live in February.
The new system includes:
A large sign at the deck entrance that shows how many open parking spaces are on each level of the deck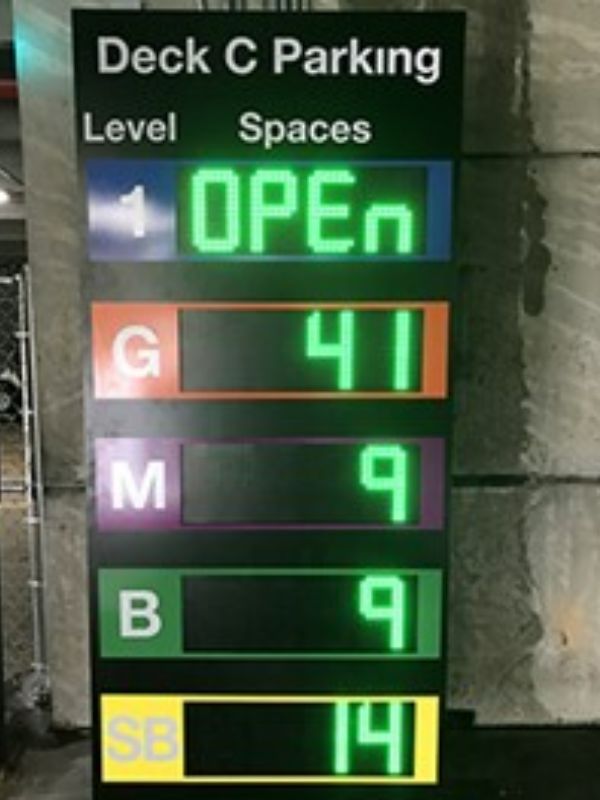 Overhead signs inside the deck at intersections that show how many spaces are open in each direction

Overhead, colored sensors that show which spaces are open. Red means spaces are full. Green means at least one space is open, and blue means at least one accessible parking space is open for people with disabilities.