---
North Carolina Baptist Hospital: 100 Years of Caring
A century ago, North Carolina Baptist Hospital opened with a simple commitment: to be a place of healing and teaching.

Through decades of growth, discoveries and medical firsts, our care teams remained devoted to healing those in medical need and training others to carry on that legacy. Over time, they have been committed to improving the lives of generations throughout western North Carolina and beyond.

Today, as a thriving part of one of America's leading academic learning health systems, we continue answering the call - to give the most compassionate care to those who need us and to train future medical professionals.

As we improve health, elevate hope and advance healing - for all - we will continue to fulfill the vision of our founders in the century to come.
A House of Healing Celebrates 100 Years
When J.A. Jones, the contractor who had built North Carolina Baptist Hospital, presented the key to the front door, he said, "Well, here's the key, but there's not much need for it, since a hospital's door should never be locked to the sick."
A Place of Healing and Teaching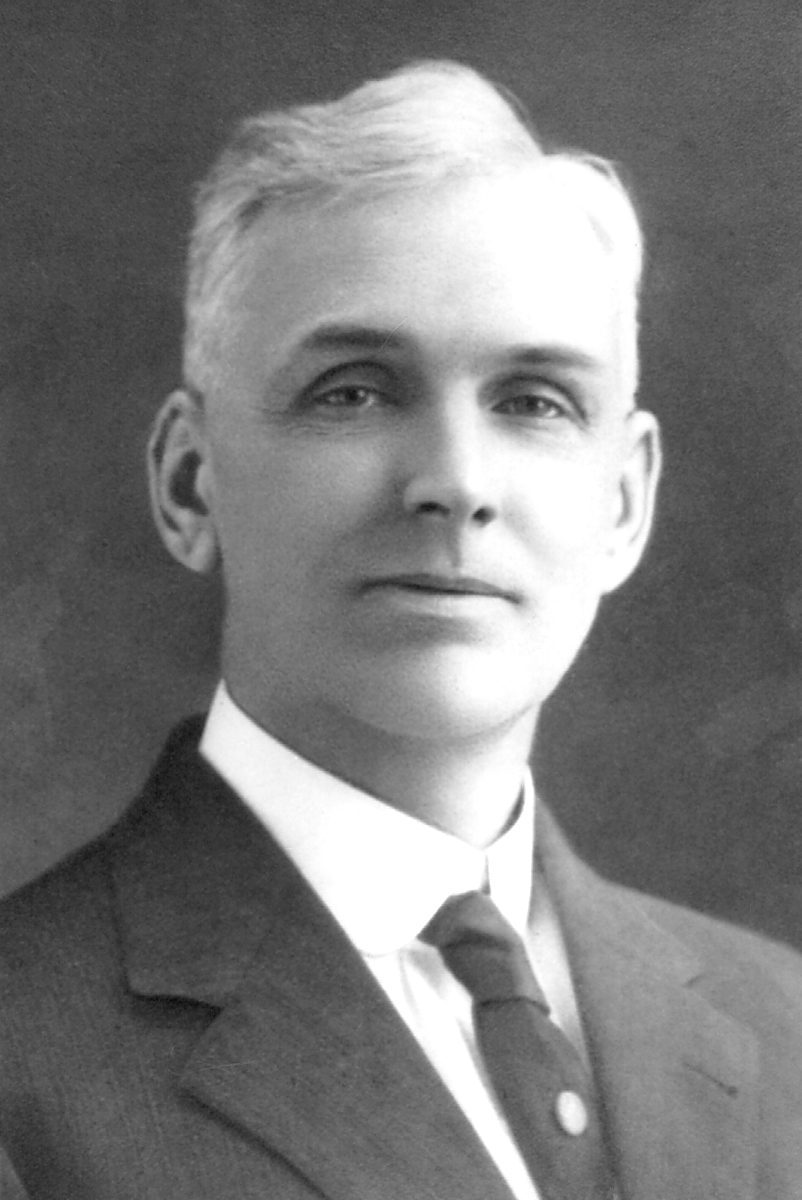 The hospital, now known as Atrium Health Wake Forest Baptist Medical Center, opened its doors in May 1923. The idea of a hospital had been on the minds of the churches of the Baptist State Convention of North Carolina since 1903 when an infirmary on the campus of Wake Forest College grew and expanded its care.
The convention's annual meeting in 1919 came on the heels of a worldwide flu pandemic, and the group appointed a special commission to seek a location for North Carolina's first Baptist hospital. The goal was to create a network of hospitals that would care for the state's poorest and neediest patients.
The convention also intended for medical education to be a part of the new hospital's mission, and a nursing school was established soon after the hospital opened. Medical education expanded further on the hospital's campus in 1941 when Wake Forest College's medical school moved from its campus in Wake Forest, N.C., to Winston-Salem.
Spiritual care was a motivating factor for the hospital's founders and has been a hallmark of the hospital from the beginning. The hospital's first superintendent (now known as president) was Rev. G.T. Lumpkin, a Baptist pastor who had served congregations in North Carolina and Virginia. Lumpkin was committed to providing spiritual care to patients, their families and staff. He also provided theological education to nurses to prepare them for their work in communities with local congregations.
---
Growth and Expansion
The hospital's original commitment to healing and teaching inspired expanded services and growth.
In the 1950s, the hospital's educational role expanded with the development of separate schools in medical technology, cytotechnology, X-ray technology, nurse anesthesia, medical records librarians, practical nursing and pastoral counseling.
In the early 1970s, the CareNet counseling network was established to support progressive mental health counseling for people of all ages across North Carolina, becoming the largest hospital-based program of its kind in the nation.
By the 1980s, Wake Forest Baptist became widely recognized for leading care throughout western North Carolina:
The hospital was designated as a Level I Trauma Center, providing total care for every aspect of injury – from prevention through rehabilitation
Brenner Children's Hospital opened to serve children and families throughout western North Carolina
The Cancer Center at Wake Forest Baptist received National Cancer Institute (NCI) designation as a Comprehensive Cancer Center
The legacy of healing and teaching has continued to inspire new ways of leading health care into the 21st century.
Spiritual care and connection has remained a strong focus. FaithHealth Ministries was organized to build partnerships with religious and community organizations to improve access to health care and the health of the community.
In 2020, Wake Forest Baptist Health and Wake Forest School of Medicine combined with Atrium Health, becoming Atrium Health Wake Forest Baptist, providing opportunities to break new ground in the areas of medicine, education and research.
Continuing to focus on expanding healing and teaching, in 2022, Wake Forest University School of Medicine became the academic core of Advocate Health, one of the largest health systems in the country, which was created through the combination of Atrium Health and Advocate Aurora Health.
---
Medical Firsts and New Paths
Wake Forest Baptist has been home to many medical firsts, leading the way in research discoveries and clinical advancements from our home state and across the world.
First in North Carolina
To use cobalt to treat cancer patients
CAT scanner
First in the nation
To reattach a severed hand
To use ultrasound to detect prostate cancer
First in the world
To successfully use MRI to diagnose blockages in blood vessels leading to the heart
To engineer laboratory-grown organs that were successfully implanted into humans
To invent a device to help treat large wounds, called a Wound VAC
With this rich history of groundbreaking achievements, we have continued to lead medical advancements into the 21st century.
---
Creating a Place Where All Belong
Over the years, the medical center has continued to focus on meeting community needs, expanding health equity and creating a place where all belong.
In the early 1960s, the medical center hired its first Black resident and the city of Winston-Salem's first Black pediatrician.
During this time, the medical school and hospital also adopted desegregation policies in education, employment and patient care.
Throughout the 1960s, the hospital hired the first Black operating room nurses and the first Black physician and clinical instructor of surgery. The School of Medicine also enrolled the first Black student, who graduated in 1972 as a physician.
Today, the Office of Diversity, Equity and Inclusion is committed to creating an environment of inclusion by embracing diversity for all patients, families, staff, faculty, trainees and students.
Plans for the Future
The hospital and our academic learning health system continue to expand services, make research discoveries to bring medical innovations to patients more quickly, and educate the next generation of health care professionals. We are firmly committed to continuing to meet the growing needs of the communities we serve.
Construction is underway for a new $450 million critical care tower at the medical center. The investment in this world-class facility will transform emergency and critical care throughout the region.
Continuing the Legacy
Help us continue the legacy and vision of our founders by supporting our special Centennial Giving Campaign. Your donation can support our incredible nurses and the care of our youngest patients.
Together, we can step into the future of health care and make Atrium Health Wake Forest Baptist the first and best choice for care.