Julie Harlan loved nature and the outdoors almost as much as she liked helping others, especially children. Just as she seemed ready to combine those passions into a life-affirming mission, cancer intervened.
Two months after being diagnosed with a rare form of stage 4 stomach cancer, she died in April 2017 at age 41. Now, her husband Chad is working to fulfill her vision through a nonprofit dedicated to giving children experiences in the outdoors and a cancer research fund at Wake Forest Baptist Health.
Students at Wake Forest
The Harlans met as undergraduate students at Wake Forest University in the late '90s. He helped lead fundraising efforts for the Brian Piccolo Cancer Fund Drive, and she cultivated a passion for helping others as an officer in the Volunteer Service Corps before graduating magna cum laude with bachelor's and master's degrees in accounting.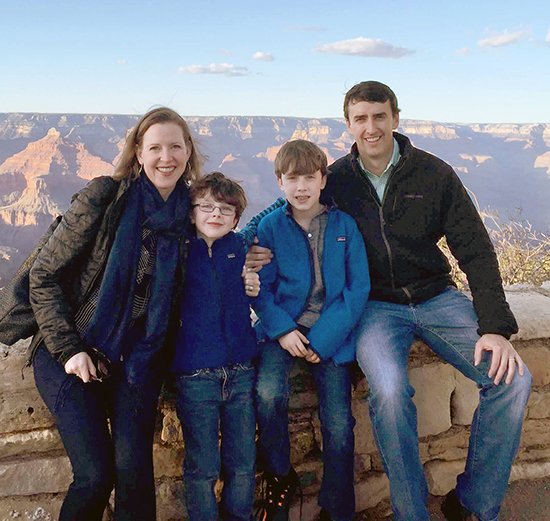 She went on to work as a certified public accountant in New York, Washington, D.C., and Atlanta, where the Harlans moved in 2004. A 2008 trip to Mount Rainier in Washington state inspired her and changed her life. "She called it one of her best days," says Chad, a wealth management adviser in Atlanta.
"My wife was a huge thinker with amazing vision," he says. "We started brainstorming about how to create an organization to take at-risk and underserved youth in Atlanta out West to experience mountaineering and the beauty of the wilderness."
Julie's illness prevented her from fulfilling that vision. After pursuing treatment through a clinical trial at MD Anderson Cancer Center at the University of Texas, she encountered complications and died.
Fulfilling Dreams
Since then, Chad has started the nonprofit Julie's Dream, a faith-based, public charity that partners with groups to create and support outdoor programs for children in a Christ-centered context. It launched in 2018, just as Julie had hoped.
He also has established the Julie Harlan Gastric Cancer Research Fund with an endowed gift to Wake Forest Baptist.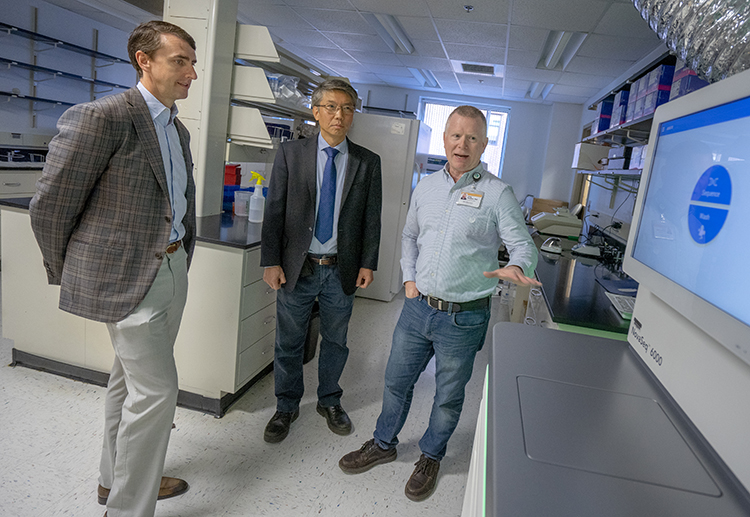 "Our hope is that research will lead to a change in how these rare kinds of gastric cancers are diagnosed and treated," he says, "and ultimately we hope it will save lives."
Wei Zhang, PhD, the Hanes and Willis Family Professor in Cancer at Wake Forest Baptist's Comprehensive Cancer Center, says the fund will help his research team investigate an array of gastric cancers. Zhang says the incident rates for gastric cancers are now rising in the U.S., and the Harlan Fund will help fill a funding gap.
"Unfortunately, the average budget from the National Cancer Institute for stomach cancer research remains one of the lowest of all disease areas, and this lack of funding directly contributes to a deficiency of genetic studies, model systems and clinical trials on gastric cancer in the U.S.," says Zhang, who directs Cancer Genomics and Precision Oncology at the Comprehensive Cancer Center. "Such barriers make it even more difficult to study rare forms of stomach cancers.
"Support from the Harlan Research Fund uniquely positions us to continue to drive and make breakthroughs in hard-to-cure and rare cancers."